I think all homeschoolers are pretty extraordinary. Because it's hard to be a homeschooler. It's hard to say, "I believe I can do this better and I believe there is a better way. And it's not going to look like what everyone else's experience looks like."
Every parent wants their homeschooler to excel, to be extraordinary and achieve their dreams. But, often parents wonder if they are doing enough, if they are giving them every opportunity to reach their full potential. That's why it's important to find a homeschool provider that will tailor fit a flexible curriculum focusing on your child's interests and unique learning style.
Each and every child has a unique set of interests that drives them and keeps them curious, and a distinct learning style that's most effective for them. By putting your child's needs in the center of your homeschooling experience, you can help them be extraordinary in anything — whether it's academics, athletics, or whatever unique interests they might have.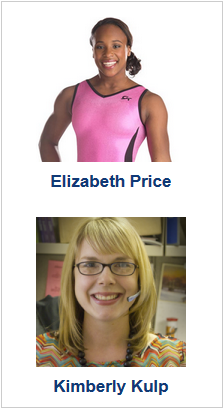 Recently, one of our extraordinary homeschoolers, Elizabeth Price, and myself were featured on Homeschool.com in their Back to Homeschooling – Extravaganza of Experts. Aside from being accepted to the prestigious Stanford University, Elizabeth was selected as an alternate to the 2012 London Olympic team that won gold, and has brought home 8 gold medals for the US in international competitions.
We talked to Senior Editor and Co-founder of Homeschool.com, Rebecca Kochenderfer, about Elizabeth's extraordinary accomplishments, how her choice of homeschool provider helped her and her family, and her advice for interested and current homeschool students. You can listen to our full interview here.
Rebecca had a lot of great questions for Elizabeth, including if she ever doubted her decision to homeschool.
"I'm glad I homeschooled. It didn't take away from my athletics, or even academically. I did pretty well, probably better than if I had gone to school. I know parents worry about sociability, but I still kept in contact with all my friends and went to football games and dances, and I still had so many friends I wasn't isolated from, I think it was a very good decision."
And, how her family's decision to homeschool with Bridgeway helped her excel academically while giving her the flexibility to pursue her passion in gymnastics.
"I use Bridgeway Academy as my homeschool program, a lot because, not only the flexibility that they offered me with my classes, they allowed me to look at all the classes I could take all the requirements and worked with me to figure out a class schedule that I wanted to take and helped me reach my goals. And in addition, they were also NCAA accredited so I could use all my coursework there and it would count towards HS credits that could get me into a university for sports, which was very important to me as well."
Elizabeth finished her interview with some advice to homeschool students, and students thinking about homeschooling:
"I would tell other homeschooling students that being homeschooled doesn't prevent you from achieving excellence. Obviously you're working hard with everything you do. Though if you're working with the right homeschool program, then you don't have anything to worry about. As long as you work hard, your homeschool program should help you with the rest."
We wanted to send a big thank you to Rebecca and everyone at Homeschool.com, as well as wish Elizabeth the best of luck in Stanford next year!
Elizabeth's story is an inspiration for homeschoolers everywhere, and a reminder that, with hard work, flexibility, and an expert homeschool provider in your corner, you can do anything you put your mind to!
As always, if you're interested in hearing more about Bridgeway Academy's flexible homeschool options, give us a call at 1-800-863-1474.