Buy Now
Customized Homeschool for High School


The Right Credits and Courses for Graduation and Beyond

Not sure what courses are right for your high school student? Homeschooling doesn't have to mean uncertainty about what classes your student does and doesn't need. With Bridgeway's customized curriculum package, you can rest easy knowing that your high school student has the best homeschool curriculum program available. Each tailored homeschool program takes into account your student's future goals, graduation requirements, and teaching preferences, to ensure a perfect customized fit.
And that perfect fit includes everything you need for a full year of homeschooling — delivered right to your door.

Take a Peek at Our Customized Package
How Does Customized Homeschooling Work?
Purchase your customized homeschool program today and let us take it from there. Our high school homeschool specialist will reach out to schedule time for your in-depth consultation and placement testing (if needed). From there, you can be assured that you will receive the right homeschool program for your high school student and a plan for the future that ensures success.

Your Customized High School Kit Includes:

A Personal Consultation with a High School Homeschool Specialist
Whether this is your first year of high school or your last, your needs are unique. Our high school specialist will meet with you and your student personally to get to know both of you, your past, and you and your student's hopes for the future.
All assessments, curriculum and instructor guides included for $1475/yr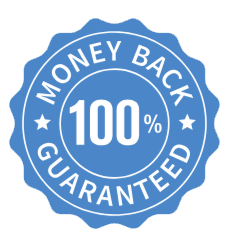 Independent Study Money-Back Guarantee
Our 30-day money-back guarantee is available for all material provided material is returned in new condition. Live Online Classes have a 14-day money-back guarantee.
Customized FAQs
The Customized package is a great resource for families who are not looking for accreditation and who want to homeschool on their own. It provides fully-customized curriculum based on each individual's learning style and academic level.
No, the Customized package is designed for the homeschooler who prefers to homeschool independently or who is a member of a homeschool organization and does not include record-keeping or transcripts. However, this service can be added with the purchase of our Records and Support package!
No, by itself the Customized package is not accredited. However, you can purchase the Records and Support package to complement your Customized purchase and take advantage of accreditation, record-keeping, and year-round support. Not sure if you need accreditation? Visit our page explaining accreditation.
No, the Customized package does not constitute full enrollment. However, if you'd like full enrollment with Bridgeway, take a look at our Total Care packages under "Bridgeway Academy." Total Care programs are customized just like our Customized package, but includes enrollment, accreditation, and more.