Taking the First Step
If you're wondering if you should homeschool at all, you're in good company. Most homeschooling parents have asked this question (even while homeschooling!). Taking your child's education on your shoulders is a scary choice, but it can also be the most rewarding choice you ever make!
Homeschooling allows you to take control of your child's education, instill your family values, and focus on your individual child's needs. But, how do you know if it's right for you? We're here to help you make that important decision, one that will impact your child for a lifetime.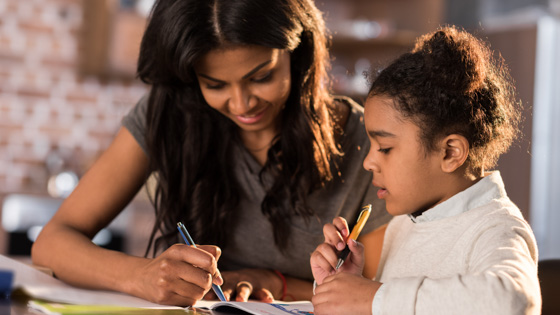 Is Homeschooling Right for You?
Of all of the questions you may ask related to your child's education, this may be the most important. Why? Because the answer may surprise you. We've walked with many families just like yours and are here to help you discover if homeschooling could transform the life of your child.
Step 1: Take our Should I Homeschool? Quiz (LINK)
Step 2: Download our Step-By-Step Guide to Homeschooling by filling out the form above.
Step 3: Flip through our FREE Homeschool Information Packet to learn about our programs. (LINK TO FORM for FLIPBOOK)
Step 4: Contact us at 800-863-1474! We're here to help you make the best decision for your family.