The Learning Style Difference

Your child's brain is completely unique. So, just how can you tap into their individuality and use it to harness their academic potential? Through their learning style. Knowing your child's learning style, how their brain learns best, does more than just make homeschooling easier and more successful, it ignites passion, curiosity, and joy in the learning process!
That's why all of our curriculum and programs are based on your students learning style, because we've learned in 30 years of working with homeschooling families that it makes all the difference!
How do you learn? Experience our different learning styles.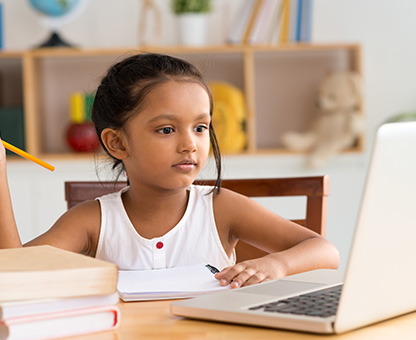 Visual Learner
Visual learners are insightful and sensitive to the needs of others.
Learn More
Visual Learner
Most visual learners are global learners. This means that although they understand the solution, they likely struggle or get frustrated with the steps necessary to get there. They also tend to rely on the right hemisphere — the problem-solving part of the brain — and are charged and ready to go when the material is new and interesting, challenging or funny. They will have little motivation when things seem irrelevant or overly-simplistic.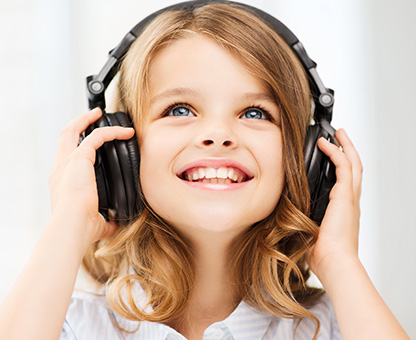 Auditory Learning
Auditory learners are expressive and able to communicate well with others.
Learn More
Auditory Learning
Auditory learners tend to retain information more thoroughly when the information is reinforced through sound. They learn best through lectures, discussions, and listening to themselves process information. They tend to be left-hemispheric dominant and are, therefore, verbal, sequential, analytic, and time-oriented. They will have little motivation when new information begins with complex or abstract ideas.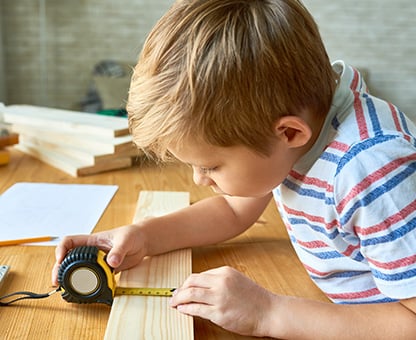 Kinesthetic Learner
Kinesthetic learners are sensitive and very aware of feelings.
Learn More
Kinesthetic Learner
Kinesthetic learners are movers and shakers. Kinesthetic learners need their bodies to be in action in order to learn and master skills. Provide opportunities for them to touch, sort, build, take things apart, or simply move while learning. They connect well with learning that involves the emotions, imitation, role-playing, and field trips. They will have little motivation when they cannot see how learning connects to life.
Speak Their Learning Language

There are three main styles of learning, which include visual, auditory, and kinesthetic. When you teach using a child's primary learning style, you access more of their brain, building short-term memories and skills into long-term memories and habits. And when we can do that, we can free up their energy-hungry brains for more learning!
Find Your Learning Style
Ready to discover how you learn best? Take our Learning Style Assessment today!