Homeschooling Laws, Information, and Resources for Alaska
If you're living in Alaska and are looking into homeschooling, you're in the right place! This page provides the resources and information you need to determine whether homeschooling in The Last Frontier is right for you.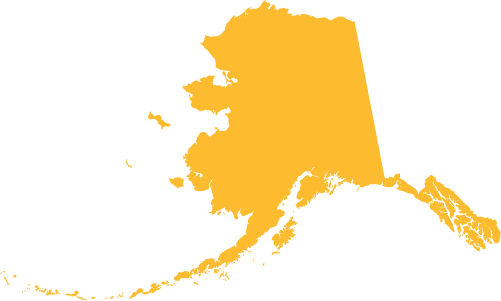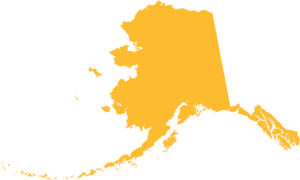 Summary of Alaska Homeschool Laws
Knowing the requirements for homeschooling in Alaska is one key to successful homeschooling. Below is a summary of the homeschool laws in the state of Alaska. You can find additional information on Home School Legal Defense Association's (HSLDA) website as well: Alaska HSLDA Reference
Homeschool Options in Alaska
Homeschooling under the homeschool statute. This allows you to educate your child in your home as long as you are the parent or legal guardian. There are no requirements to notify the state, seek approval, test, file forms, or have any teacher qualifications.
Private tutor. A private tutor may instruct a student at home as long as the tutor is certified in Alaska.
Homeschooling with school board approval. Your child is not required to attend public school if s/he "is equally well-served by an educational experience approved by the school board." In order to homeschool under this option, a written request must be submitted to the principal or school administrator of the school your child attends, and you must receive a written excuse from school attendance.
Religious private school. This option requires more strict regulation than Alaska's other homeschool choices. Among these regulations are filing a notice of enrollment, maintaining attendance and permanent records, filing a corporal discipline policy, complying with testing requirements, and not accepting state or federal funding.
Alaska State Law Homeschool Summary
Alaska requires very little from homeschoolers–no notifications or approval required, no testing is required (unless your homeschool operates as a private or religious school), no forms are required, and no teaching experience is required.
While the state does not require records, it's always advisable to keep records of your own should you ever need to show some type of proof of education to the state or other parties. Recommended records to keep include:
Lists of texts and workbooks used
Student schoolwork samples
Portfolios and test results
Any correspondence with school officials
Alaska State Education Resources
Here you'll find websites for any questions you may have about education in the state of Alaska.
Alaska Homeschooling Support Groups
Whether you already homeschool in Alaska or are looking to do so, these resources are quite useful if you're searching for support, co-ops, or answers to questions about homeschooling in your state.
Top Alaska Homeschooling Field Trip Ideas
One of the many benefits of homeschooling is the flexibility to explore! Here are some ideas for amazing–and educational–field trips around the great state of Alaska!
Alaska Wildlife Conservation Center: Portage Glacier, AK
Alaska Aviation Heritage Museum: Anchorage, AK
Alaska Botanical Garden: Anchorage, AK
Alaska Heritage Museum at Wells Fargo: Anchorage, AK
Alaska Museum of Natural History: Anchorage, AK
Alaska Native Heritage Center: Anchorage, AK
Alaska Sealife Center: Seward, AK
The Alaska Zoo: Anchorage, AK
Alpine Historical Park: Sutton, AK
Carl E. Wynn Nature Center: Homer, AK
Chena Hot Springs Ice Museum: Fairbanks, AK
Denali National Park: Denali Park, AK
Eagle River Nature Center: Eagle River, AK
Glacier Bay National Park: Gustavus, AK
Iditarod Trail Headquarters: Wasilla, AK
Museum of the Aleutians: Unalaska, AK
Wrangell-St. Elias National Park: Copper Creek, AK