Our Homeschool Curriculum Standards of Excellence
Homeschool Curriculum That Goes Beyond Academics
We realize that preparing students for the future means laying strong foundations that lead to mastery, building character, and equipping them with critical thinking skills and the ability to navigate change. That's why our curriculum standards of excellence are designed to ensure both academic and personal success.
Carefully designed and vetted for at-home learning
All of our curriculum is designed, selected, or supplemented with one goal in mind–to provide the best options for at-home learning. We work tirelessly to bring you high-caliber curriculum you can count on.
Family-focused
Our academic team takes the time to ensure all curriculum is student-friendly, safe, and family-focused, so that you can move forward in homeschooling with confidence.
Designed for Independent Study
Instruction must be conversational, interest grabbing, and interactive, which sets the foundation for students to become independent learners. It must also provide ample opportunities to apply learning to life so that students are able to fully process and understand what they are learning.
Ensures Mastery of Foundational Skills
We recognize that mastery is essential to future success. Therefore, skill-building courses must provide repetition and review as well as frequent and ongoing practice and assessment to ensure every student is ready to take the next step.
Develops critical thinking and problem solving
Curriculum includes instruction and assessments that focus on problem-solving, application to life, global awareness, breadth of thinking, and creativity.
Includes easy-to-follow parent resources or instructor guides
You'll be happy to know our curriculum and courses come with homeschool-centered parent resources or Bridgeway-grown instructor guides and tools to help you and your child excel.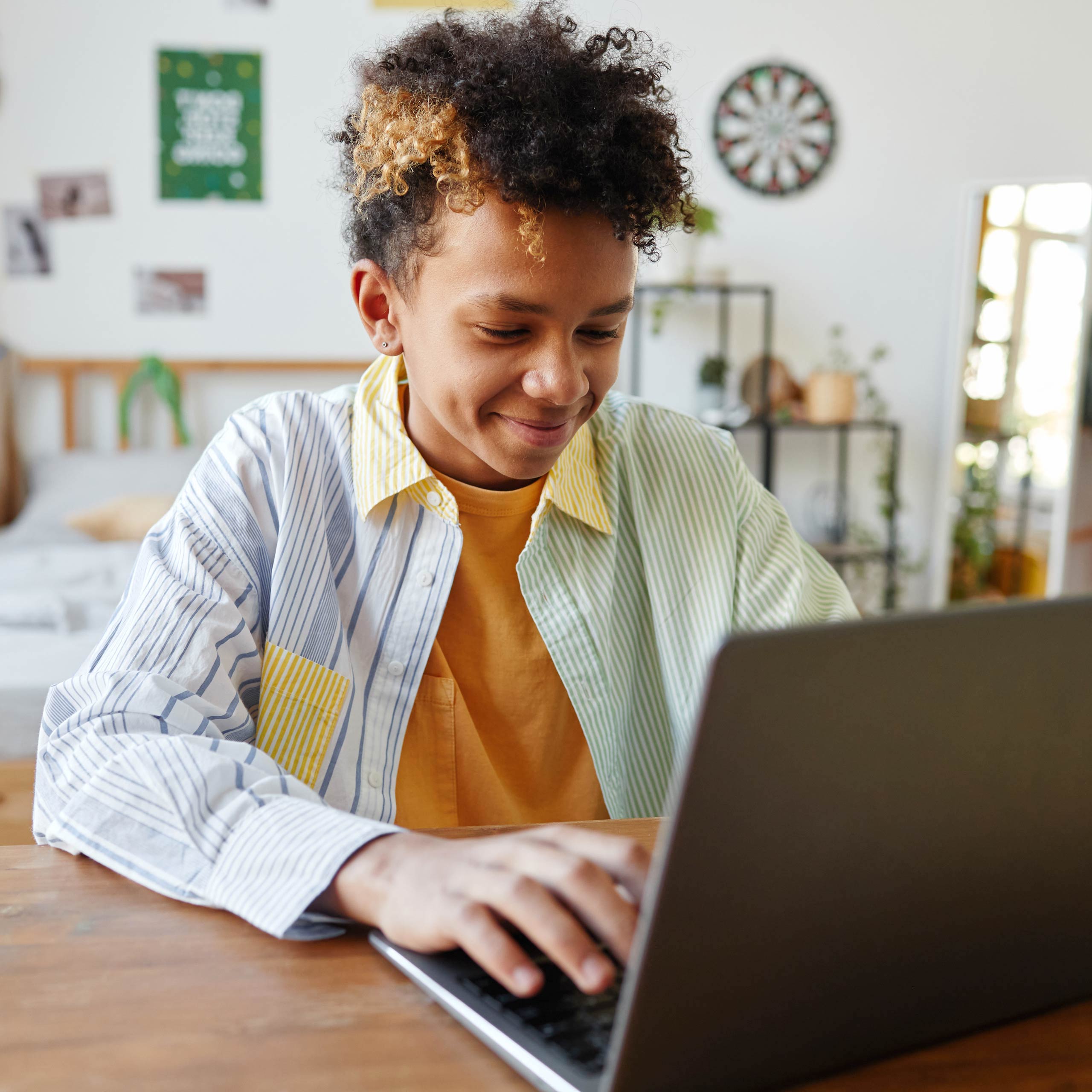 Curriculum designed for homeschool excellence.
"We have enjoyed the variety of curriculum options and how our advisor takes the time to help us find the right fit year after year. As a mom, I love the instructor guides, and this year Joshua started using them on his own!"
– Haddie S.