Homeschooling Laws, Information, and Resources for California
If you're living in California and are looking into homeschooling, you're in the right place! This page provides the resources and information you need to determine whether homeschooling in the Golden State is right for you.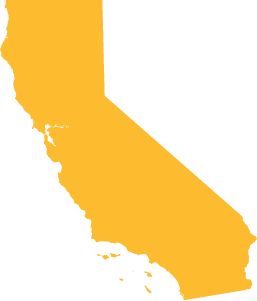 Summary of California Homeschool Laws
Knowing California homeschooling requirements is one key to successful homeschooling. Below is a summary of California homeschool laws. You can find additional information on Home School Legal Defense Association's (HSLDA) website as well: California HSLDA Reference
Homeschool Options in California
Homeschooling as a private-based school.
Homeschooling with a private school satellite program (PSP).
Private tutor.
Summary of California Homeschooling Laws
Homeschooling as a private-based school. If you are homeschooling in the state of California as a private-based school, you will need to follow the steps below:
File an annual private school affidavit with the California Superintendent of Public Instruction between October 1 and October 15 of each school year. You can find the affidavit here.
Maintain attendance records.
Instruction must be in English.
Instructors must be capable of teaching.
Provide instruction in courses commonly taught in public schools, including language arts, math, science, social studies, health, and driver's ed.
Maintain immunization records or personal beliefs exemption.
Maintain a list of studies and courses.
Maintain a list of instructors as well as their addresses and qualifications.
Homeschooling with a private school satellite program. If you're homeschooling with a private school satellite program, you must comply with all requirements of operating a private school as well as all the requirements for homeschooling as a private-based school (see above).
Private tutor. According to California law, a child who is being instructed by someone with a California teaching credential for the grade level taught is considered exempt from public school attendance. This requires the student being taught for at least three hours a day for 175 days each school year, using the curriculum requirements taught by public schools. A parent may teach, as long as he or she has the required California teaching credentials. Families homeschooling under this option are not required to file private school affidavits or report any other information to the state.
California State Education Resources
Here you'll find websites for any questions you may have about education in the state of California.
California Homeschooling Support Groups
Whether you already homeschool in California or are looking to do so, these resources are quite useful if you're searching for support, co-ops, or answers to questions about California homeschooling requirements.
Top California Homeschooling Field Trip Ideas
One of the many benefits of homeschooling in California is the flexibility to explore! Here are some ideas for amazing–and educational–field trips around the great state of California!
Aerospace Museum of California: McClellan, CA
African American Historical and Cultural Museum: Fresno, CA
Ag Science Center: Modesto, CA
Alum Rock Park Youth Science Institute: San Jose, CA
Aquarium of the Bay: San Francisco, CA
Aquarium of the Pacific: Long Beach, CA
Battleship USS Iowa: San Pedro, CA
Bay Area Discovery Museum: Sausalito, CA
Buena Vista Museum of Natural History: Bakersfield, CA
California Academy of Sciences: San Francisco, CA
California African American Museum: Los Angeles, CA
California Museum for History, Women, and the Arts: Sacramento, CA
California Science Center: Los Angeles, CA
Chabot Space and Science Center: Oakland, CA
Chaffee Zoological Gardens of Fresno: Fresno, CA
Chico Creek Nature Center: Chico, CA
Children's Discovery Museum of San Jose: San Jose, CA
Children's Museum of Los Angeles: Van Nuys, CA
Chinese Culture Center of San Francisco: San Francisco, CA
Chula Vista Nature Center: Chula Vista, CA
Discovery Science Center: Santa Ana, CA
Downing Planetarium: Fresno, CA
Ebony Museum of Art: Oakland, CA
The Exploratorium: San Francisco, CA
Griffith Observatory: Los Angeles, CA
Imagine U Children's Museum: Visalia, CA
Japanese American National Museum: Los Angeles, CA
Kidspace Children's Museum: Pasadena, CA
La Brea Tar Pits and Museum: Los Angeles, CA
Latino Museum of History, Art, and Culture: Los Angeles, CA
Life Lab: Santa Cruz, CA
The Living Desert: Palm Desert, CA
Los Angeles Zoo and Botanical Gardens: Los Angeles, CA
Maritime Museum of San Diego: San Diego, CA
Monterey Bay Aquarium: Monterey, CA
Museum of Tolerance: Los Angeles, CA
Natural History Museum of Los Angeles: Los Angeles, CA
Oakland Zoo: Oakland, CA
Old Town San Diego Historic Park: San Diego, CA
Pasadena Museum of History: Pasadena, CA
Paso Robles Children's Museum: Paso Robles, CA
Redwood National Park: Orick, CA
Richard Nixon Library and Birthplace: Yorba Linda, CA
Sacramento Zoo: Sacramento, CA
Safari West: Santa Rosa, CA
San Diego Natural History Museum: San Diego, CA
San Diego Wild Animal Park: Escondido, CA
San Diego Zoo: San Diego, CA
San Francisco Zoo: San Francisco, CA
San Luis Obispo Children's Museum: San Luis Obispo, CA
Santa Barbara Museum of Natural History: Santa Barbara, CA
Santa Barbara Zoological Gardens: Santa Barbara, CA
SeaWorld: San Diego, CA
Sequoia Park Zoo: Eureka, CA
Sutter Gold Mine: Sutter Creek, CA
Yosemite National Park: Yosemite, CA
Zimmer Children's Museum: Los Angeles, CA