North Carolina State Laws
Homeschooling Laws, Information, and Resources for North Carolina
If you're living in North Carolina and are looking into homeschooling, you're in the right place! This page provides the resources and information you need to determine whether homeschooling in the Tar Heel State is right for you.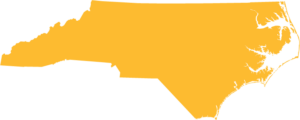 Summary of North Carolina Homeschool Laws
Knowing the requirements for homeschooling in North Carolina is one key to successful homeschooling. Below is a summary of the homeschool laws in the state of North Carolina. You can find additional information on Home School Legal Defense Association's (HSLDA) website as well: North Carolina HSLDA Reference
Homeschool Options in North Carolina
North Carolina law defines a homeschool as "a non-public school consisting of the children of not more than two families or households, where the parents or legal guardians or members of either household determine the scope and sequence of academic instruction, provide academic instruction, and determine additional sources of academic instruction."
You can operate your homeschool as one of two different types of "non-public" schools:  a qualified non-public school or a private religious school/school of religious charter. The requirements are the same regardless of the type of homeschool you choose.
North Carolina State Law Homeschool Summary
Submit a one-time notice of intent to operate a homeschool to the North Carolina Division of Non-Public Education (DNPE) when you are establishing a new homeschool. The notice must contain the name and address of your homeschool and the name of your homeschool's owner and chief administrator.
Ensure that the teachers in your homeschool have the required qualifications–at least a high school diploma or its equivalent.
Your homeschool must operate on a regular schedule for at least nine calendar months each year, except for "reasonable holidays and vacations."
Keep attendance and immunization records.
Administer an annual standardized test at least once every school year. You are required to use a nationally standardized test or other nationally standardized equivalent measurement to measure achievement in the areas of English grammar, reading, spelling, and math. For one year after the testing, your child's test scores must be kept "available" at your homeschool for annual inspection by a duly authorized representative of the state of North Carolina.
Close your homeschool once you stop homeschooling in North Carolina, or if you move out of the state, and notify the DNPE that your homeschool has closed. You can close your homeschool after logging in to the DNPE's website.
North Carolina State Education Resources
Here you'll find websites for any questions you may have about education in the state of North Carolina.
North Carolina Homeschooling Support Groups
Whether you already homeschool in North Carolina or are looking to do so, these resources are quite useful if you're searching for support, co-ops, or answers to questions about homeschooling in your state.
Top North Carolina Homeschooling Field Trip Ideas
One of the many benefits of homeschooling is the flexibility to explore! Here are some ideas for amazing–and educational–field trips around the great state of North Carolina!
All A Flutter Butterfly Farm: High Point, NC
Alphabet Museum: Waxhaw, NC
Animal Ed.ventures: Coats, NC
Aurora Fossil Museum: Aurora, NC
Battleship North Carolina: Wilmington, NC
Cape Fear Museum of Science and History: Wilmington, NC
Cape Fear Serpentarium: Wilmington, NC
Cape Hatteras Lighthouse: Hatteras, NC
Carl Sandburg Home National Historic Site: Flat Rock, NC
Carnivore Preservation Trust: Pittsboro, NC
Carolina Ocean Studies: Carolina Beach, NC
Carolina Raptor Center: Huntersville, NC
Carolinas Aviation Museum: Charlotte, NC
Catawba Science Center: Hickory, NC
Charlotte Museum of History and Hezekiah Alexander Homesite: Charlotte, NC
Charlotte Nature Museum: Charlotte, NC
The Children's Museum and Science Center: Rocky Mount, NC
Children's Museum of Alamance County: Graham, NC
The Children's Playhouse: Boone, NC