Homeschooling Laws, Information, and Resources for Oklahoma
If you're living in Oklahoma and are looking into homeschooling, you're in the right place! This page provides the resources and information you need to determine whether homeschooling in the Sooner State is right for you.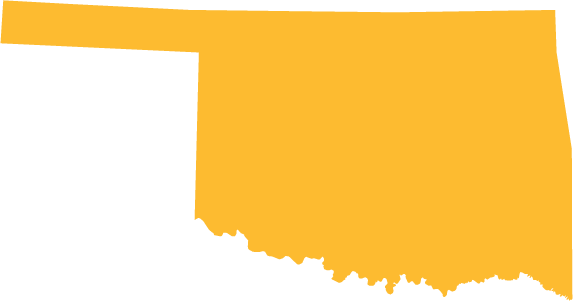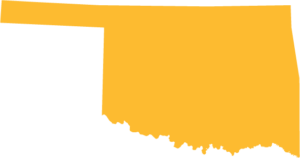 Summary of Oklahoma Homeschool Laws
Knowing the requirements for homeschooling in Oklahoma is one key to successful homeschooling. Below is a summary of the homeschool laws in the state of Oklahoma. You can find additional information on Home School Legal Defense Association's (HSLDA) website as well: Oklahoma HSLDA Reference
Homeschool Options in Oklahoma
In Oklahoma, there are no reporting and testing requirements for homeschool programs. As long as you teach for 180 days, you can legally operate a homeschool program following your own guidelines.
While there are no statutes requiring that certain subjects be taught, some Oklahoma courts have suggested that homeschool education should be equivalent or comparable to a public school education.
Oklahoma State Law Homeschool Summary
As mentioned above, all you need to do to homeschool in Oklahoma is teach for 180 days, and (to be safe) teach subjects similar to what's taught in the state's public schools.
Oklahoma State Education Resources
Here you'll find websites for any questions you may have about education in the state of Oklahoma.
Oklahoma Homeschooling Support Groups
Whether you already homeschool in Oklahoma or are looking to do so, these resources are quite useful if you're searching for support, co-ops, or answers to questions about homeschooling in your state.
Top Oklahoma Homeschooling Field Trip Ideas
One of the many benefits of homeschooling is the flexibility to explore! Here are some ideas for amazing–and educational–field trips around the great state of Oklahoma!
Chisholm Trail Heritage Center: Duncan, OK
Chisholm Trail Museum: Kingfisher, OK
Greater Southwest Historical Museum: Ardmore, OK
Jasmine Moran Children's Museum: Seminole, OK
Kaleidoscope Children's Museum: Tulsa, OK
Oklahoma Aquarium: Jenks, OK
Oklahoma City Museum of Art: Oklahoma City, OK
Oklahoma City Zoo: Oklahoma City, OK
Oklahoma History Center: Oklahoma City, OK
Omniplex Science Museum: Oklahoma City, OK
Pioneer Woman Museum: Ponca City, OK
Route 66 Museum: Clinton, OK
Sam Noble Oklahoma Museum of Natural History: Norman, OK
Tulsa Air and Space Museum: Tulsa, OK
Tulsa Children's Museum Discovery Lab: Tulsa, OK
Tulsa Zoo and Living Museum: Tulsa, OK
Will Rogers Memorial Museum: Claremore, OK
Woolaroc Museum and Wildlife Preserve: Bartlesville, OK