Homeschooling Laws, Information, and Resources for Pennsylvania
If you're living in Pennsylvania and are looking into homeschooling, you're in the right place! This page provides the resources and information you need to determine whether homeschooling in the Keystone State is right for you.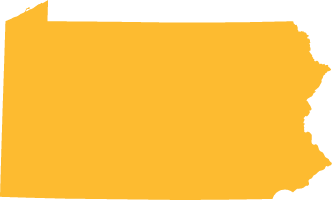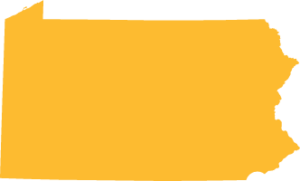 Summary of Pennsylvania Homeschool Laws
Knowing the requirements for homeschooling in Pennsylvania is one key to successful homeschooling. Below is a summary of the homeschool laws in the state of Pennsylvania. You can find additional information on Home School Legal Defense Association's (HSLDA) website as well: Pennsylvania HSLDA Reference
Homeschool Options in Pennsylvania
Homeschooling under the homeschool statute.
Homeschooling with a private tutor.
Enrolling your child in a satellite of a religious day school.
Enrolling your child in a satellite of an accredited day school or boarding school.
Pennsylvania State Law Homeschool Summary
Homeschooling under the homeschool statute.
Ensure that you have the required qualifications to teach–at least a high school diploma or its equivalent.
File a notarized affidavit with the local superintendent before you start your homeschool program and by August 1 of each year after that. The affidavit must include the following information:
Name of the parent/supervisor, name and age of child, address, and telephone number
Assurance that subjects are taught in English
Outline of proposed education objectives by subject area
Evidence of immunization (parents who are claiming religious exemption from immunizations and/or health and medical services should submit an exemption form)
Evidence of health and medical services required by law
Certification that the home education program will comply with 24 P.S. § 13-1327.1
Certification that the supervisor, all adults living within the home, and persons having legal custody of the children have not been convicted of certain criminal offenses within the past five years.
Provide the required days/hours of instruction (180 days/900 hours for elementary school, 180 days or 990 hours at secondary level) and teach the required subjects, which include:
K-6:
English, spelling, reading, writing
Math
Civics
U.S. and Pennsylvania history
Health and physiology
Physical education
Music
Art
Geography
Science
Safety education (including fire)
7-12:
English, language, literature, speech, composition
General math, algebra, geometry
Civics, U.S. and Pennsylvania history, world history
Health
Physical education
Music
Art
Geography
Science
Safety education (including fire)
High School Graduation Requirements
4 years of English
3 years of math
3 years of science
3 years of social studies
2 years of art and humanities
Maintain a portfolio, including required testing. The portfolio must include:
Log, which must be "made contemporaneously with the instruction [and designate] by title the reading materials used…"
Student work samples, which can include writings, worksheets, workbooks, or creative materials used or developed by the student.
Standardized testing, which must be conducted in grades 3, 5, and 8 with a nationally normed standardized test approved by the Pennsylvania Department of Education or the Statewide tests administered to public school students. The test results in math and reading/language arts or the results of the Statewide tests must be included in the annual portfolio. A parent or guardian may not be the test administrator.
Approved tests include:
California Achievement Test
Comprehensive Testing Program (CTPIV)
Iowa Test of Basic Skills
Measures of Academic Progress (MAP)
Metropolitan Achievement Test
Peabody Achievement Individual Test—Revised Version
Stanford Achievement Test
Terra Nova
Woodcock-Johnson Revised Tests of Achievement III
Woodcock-Johnson IV
Wechsler Individual Achievement Test III (WIAT-III)
Have your child evaluated by a qualified evaluator and submit the evaluator's certification to the superintendent by June 30. Your child's portfolio must be submitted for an annual written evaluation by a licensed psychologist, a teacher certified by the state (with two years of teaching experience), or a non-public school teacher or administrator (who must have at least two years' teaching experience in the last 10 years in public or non-public schools). The evaluation must be based on an interview of your child and a review of the portfolio. By June 30 each year, you must submit to the local superintendent a copy of the evaluator's certification that your child is receiving an appropriate education.
Homeschooling with a private tutor.
Utilize a private tutor with the required qualifications. The tutor must be certified by the Commonwealth of Pennsylvania to teach in the public schools of Pennsylvania, teach one or more children who are members of a single family, provide the majority of the instruction, and receive a fee or other consideration for teaching.
The tutor must file a copy of his or her Pennsylvania certification and required criminal history record with the superintendent of the school district where the students live. The tutor must include the names and addresses of the children being tutored and notify the superintendent of any additional children he or she subsequently begins to tutor. The tutor must notify the superintendent if a student is absent without a lawful excuse for more than three days during the school year, or if the student withdraws from the tutoring program before age 18.
Enrolling your child in a satellite of a religious day school.
You may teach your children at home if your home is an extension or satellite of a religious day school. To qualify as a day school, the school must do the following:
Provide the required days, hours, and subjects listed above.
File an affidavit of compliance with the law with the Department of Education stating that the required subjects are offered at the school in the English language, that the school is in compliance with the law, and whether the school is a nonprofit organization.
Report the names and residences of all enrolled children between 6 and 18 years of age. This information must be provided at the time of the children's admission to the school. Day schools are also required to report the name and date of withdrawal of any student who is still of compulsory attendance age. Additionally, day schools are supposed to report any child who has been absent from school for three days without lawful excuse.
Enrolling your child in a satellite of an accredited day school or boarding school.
You may teach your children at home if they are enrolled in an extension or satellite of a day or boarding school that is accredited by an accrediting association approved by the State Board of Education.
Pennsylvania State Education Resources
Here you'll find websites for any questions you may have about education in the state of Pennsylvania.
Pennsylvania Homeschooling Support Groups
Whether you already homeschool in Pennsylvania or are looking to do so, these resources are quite useful if you're searching for support, co-ops, or answers to questions about homeschooling in your state.
Top Pennsylvania Homeschooling Field Trip Ideas
One of the many benefits of homeschooling is the flexibility to explore! Here are some ideas for amazing–and educational–field trips around the great state of Pennsylvania!
The Academy of Natural Sciences: Philadelphia, PA
America on Wheels: Allentown, PA
American Civil War Wax Museum: Gettysburg, PA
The Amish Village: Ronks, PA
Andy Warhol Museum: Pittsburgh, PA
Betsy Ross House: Philadelphia, PA
Brandywine Battlefield Park: Chadds Ford, PA
Bushkill Falls: Bushkill, PA
Carnegie Museum of Art: Pittsburgh, PA
Carnegie Museum of Natural History: Pittsburgh, PA
Carnegie Science Center: Pittsburgh, PA
The Children's Museum: Bloomsburg, PA
Children's Museum of Pittsburgh: Pittsburgh, PA
Christ Church: Philadelphia, PA
Claws 'N Paws Wild Animal Park: Lake Ariel, PA
Crayola Experience: Easton, PA
Crystal Cave: Kutztown, PA
Da Vinci Discovery Center of Science and Technology: Allentown, PA
Daniel Boone Homestead: Birdsboro, PA
Edgar Allan Poe National Historic Site: Philadelphia, PA
Eisenhower National Historic Site: Gettysburg, PA
Elmwood Park Zoo: Norristown, PA
Erie Planetarium: Erie, PA
Erie Zoo: Erie, PA
Everhart Museum of Natural History, Science & Art: Scranton, PA
ExpERIEence Children's Museum: Erie, PA
Explore and More: Gettysburg, PA
Fallingwater: Ohiopyle, PA
Fireman's Hall Museum: Philadelphia, PA
First National Bank Museum: Columbia, PA
Flight 93 Memorial: Shanksville, PA
Fort Necessity National Battlefield: Farmington, PA
The Franklin Institute: Philadelphia, PA
Hands-On House/Children's Museum of Lancaster: Lancaster, PA
Heritage Discovery Center: Johnstown, PA
The Hershey Story Museum: Hershey, PA
Houdini Museum: Scranton, PA
Independence Hall & National Historic Park: Philadelphia, PA
The Insectarium: Philadelphia, PA
John Heinz National Wildlife Refuge at Tinicum: Philadelphia, PA
Johnstown Flood Museum: Johnstown, PA
Lancaster Science Factory: Lancaster, PA
Lee's Headquarters and Museum: Gettysburg, PA
Lehigh County Historical Society: Allentown, PA
Lehigh Valley Zoo: Schnecksville, PA
Liberty Bell: Philadelphia, PA
Lincoln Room Museum: Gettysburg, PA
Longwood Gardens: Kennett Square, PA
Lost River Caverns: Hellertown, PA
Museum of Indian Culture: Allentown, PA
National Aviary: Pittsburgh, PA
National Constitution Center: Philadelphia, PA
North Museum of Natural History and Science: Lancaster, PA
Pocono Environmental Education Center: Dingmans Ferry, PA
Penn Museum/University of Pennsylvania Museum of Archaeology and Anthropology: Philadelphia, PA
Penn's Cave and Wildlife Park: Centre Hall, PA
Pennsylvania Academy of the Fine Arts Museum: Philadelphia, PA
Pennsylvania State Police Historical, Educational, and Memorial Center: Hershey, PA
Philadelphia Museum of Art: Philadelphia, PA
Philadelphia Zoo: Philadelphia, PA
Pittsburgh Zoo & PPG Aquarium: Pittsburgh, PA
Please Touch Museum: Philadelphia, PA
Pocono Wildlife Rehab and Education Center: Stroudsburg, PA
Punxsutawney Weather Discovery Center: Punxsutawney, PA
Reading Airshow at the Mid-Atlantic Air Museum: Reading, PA
State Museum of Pennsylvania: Harrisburg, PA
Steamtown National Historic Site: Scranton, PA
Strasburg Railroad: Ronks, PA
U.S. Mint: Philadelphia, PA
Valley Forge National Park: King of Prussia, PA
Washington Crossing Historic Park: Washington Crossing, PA
ZOOAMERICA North American Wildlife Park: Hershey, PA