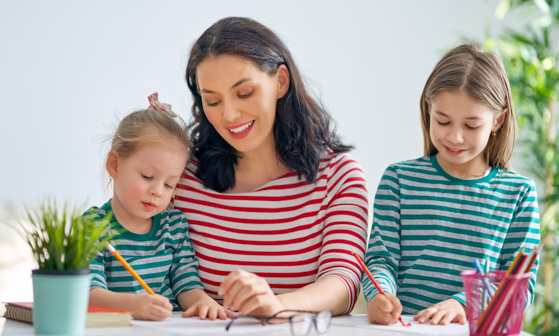 Looking Into Homeschooling?
It's impossible to read or watch the news without seeing stories about schools closing, either temporarily or for the rest of the school year. And while homeschooling is an excellent education option for many families, immediately transitioning to a homeschool environment–as more and more families are being asked to do–is not the easiest task. But Bridgeway Academy makes that transition as easy as possible for you, whether you're choosing to homeschool long-term or as a temporary solution.
6 Reasons to Homeschool with Bridgeway
Our free download, 6 Reasons to Choose Homeschool, outlines the many benefits of opting to educate at home with Bridgeway. Not only will your child receive an outstanding education, but you as a parent and teacher will receive all the materials and support you need to make homeschooling a success. From personalized curriculum, to academic advisors that are with you every step of the way, to accreditation so your student's hard work is recognized by colleges and universities across the country, Bridgeway provides all that you could want in a homeschool academy. Download this resource to learn more about how Bridgeway can be your education solution.