Earn an Associate of Arts Degree from Ohio Christian University
A Homeschool Partnership That Lets Your Student Get Ahead
Bridgeway Academy's Dual Enrollment programs allow high school homeschoolers to take advantage of higher-level academics, interaction with professors, and the opportunity to develop the self-management skills necessary for college-level academics while still in high school. And now advanced juniors and seniors can take that Dual Enrollment program a step further with an associate degree.
With Bridgeway Academy's College Now! Dual Enrollment Associate Degree program through Ohio Christian University, your student can graduate high school with an Associate of Arts in Interdisciplinary Studies. Ohio Christian University's courses are accredited through Dual Credit/Ohio College Credit Plus (CCP) and The Higher Learning Commission.
This program has application and enrollment deadlines, and students cannot be accepted into the College Now program past these dates: Fall Semester application/enrollment deadline: January 15-April 15 and Spring Semester application/enrollment deadline: August 15-October 15.
Associate Degree Snapshot
The Associate Program is a two-year lock-step program that requires students to complete a total of 10 to 11 college courses in both their junior and senior year. While in this program, students take multiple college courses at the same time in either semester or 8-week format. Each class counts as 3 college credits and 1 high school credit.

If your student is a highly-motivated, advanced homeschool student, the Associate Program is a great choice.
Enroll today and your advisor will help you structure your program in a way that best meets your student's needs.
The Dual Enrollment Associate Degree Program Includes:
Ten 3-Credit Online College Courses

Each online college course earns both high school and college credits.

Top-Notch Accreditation

Recognized around the world, giving you peace of mind and securing your child's future.

Unlimited Support

Expert homeschool advisors who are with you every step of the way, managing high school requirements so you can homeschool with confidence.

A Personalized Academic Plan

Your advisor will evaluate current credits and map out your student's plan for graduating with both a high school diploma and an associate degree.

College Professors as Instructors

Your student will work directly with college professors who provide feedback, challenges, and opportunities for interaction.

Resources

Designed to help you have a successful year.
Dual Enrollment FAQs
Before enrolling in the Associate Degree program, students will need to have completed two years of English, Biology, Chemistry, World Geography, Health, Personal Finance, Computer, Algebra I, Algebra II, Geometry, and two years of a foreign language. If these courses have not been taken, your student will have to complete them while in the program, in addition to their college courses.
We are able to work with you and your student to find the courses that your student needs and come up with a schedule that works for them. There are six start dates throughout the school year, though Ohio Christian University has specific times throughout the year when applications are due and courses are scheduled to begin.
We always encourage students to contact the college or university that they wish to attend to confirm that the institution will accept transfer credits from our college partners. Each school is different, and they have their own sets of requirements that they look for from a college transfer course. However, due to these courses being fully accredited, they are generally accepted by most institutions.
The courses are asynchronous in that your student can log in at their convenience. Assignments are handed out on Mondays and are due Sunday night. Upon starting the course, make sure your student reads the course syllabus to know when specific assignments are due and the professor's expectations.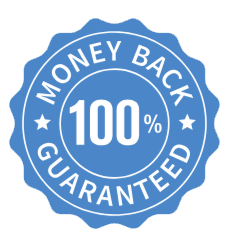 Money-Back Guarantee
Our 30-day money-back guarantee is available on Bridgeway tuition fees only. Registration and shipping and handling fees are always non-refundable. Our Elite and Live Online Packages are a 14-day money-back guarantee.