Kindergarten Program
The Best Kindergarten Homeschool Curriculum
We offer three Total Care Kindergarten options: The first option is our Discover! Kindergarten program that includes 4 core subjects: science, math, social studies, and language arts. The second option is our ACE / Christi Program that includes math, animal science, Bible reading, and word building, and comes with instructor guides, coloring pages, flash cards, song CD, and all the materials you need for each subject. Our third option is our Horizons program, which covers math and language arts and includes instructor guides, full math and language arts sets, phonics and reading workbooks, brightly-illustrated readers, and fun bonus items. Once enrolled, your advisor will help you choose which program fits you and your student's needs best.
All three of these options come with our Total Care benefits, so you can be confident that we are here to support you and your student along the way.
Our Kindergarten Program has Everything you Need:
Full Year of Curriculum

Complete with a full-year of curriculum designed to engage your student.

Unlimited Support

Expert homeschool advisors who are with you every step of the way so you can homeschool with confidence.

Flexibility

You have the ability to go at your pace.

Resources

Designed to make and support your homeschooling adventure.
Kindergarten FAQs
Yes, through our Academy.
Yes, both as a stand-alone homeschool product or with the benefits of Total Care through our Academy.
The following items are included along with our Total Care benefits: Instructor Guides, Coloring Pages, Flash Cards, Song CD, Math workbooks, Critical Thinking Math workbook, Word Building workbooks, Bible Reading workbooks, Animal Science workbooks.
The Discover! Kindergarten program is a complete hands-on kindergarten program that includes 4 core subjects: Science, Math, Social Studies, and Language Arts. Discover! Kindergarten engages the student through investigation, hands-on learning, activities that integrate the arts, and a focus on literacy. Pacing and Instructor Guides are included for each subject.
The program includes: Full Math and Language Arts sets. The Math set includes two colorful student texts and an instructor guide complete with lesson plans and a daily schedule. The Phonics and Reading set includes two student workbooks, two instructor guides, four brightly illustrated readers, an alphabet floor puzzle, and a wipe-off tablet.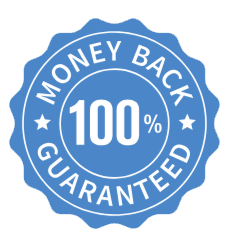 Money-Back Guarantee
Our 30-day money-back guarantee is available on Bridgeway tuition fees only. Registration and shipping and handling fees are always non-refundable. Our Elite and Live Online Packages are a 14-day money-back guarantee.