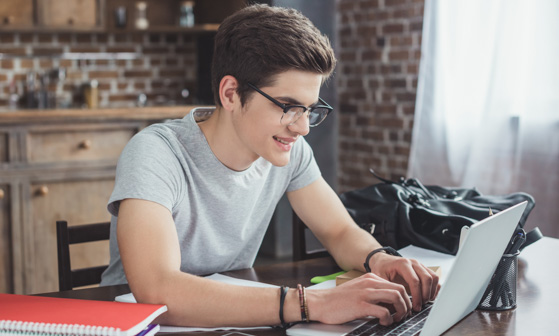 5 Tips for Successful Online Homeschooling
If you're ready to venture into online learning, we've got some tips and advice to get you started.
Ready for Online Homeschooling?
Ready or not, technology has changed the way our kids are educated, whether it's at home or in a traditional classroom setting. Fortunately, that technology has helped make learning—and teaching—even more fun and exciting! We're giving you 5 Tips for Successful Online Homeschooling to help ease your transition into online learning, whether you're diving into it full-time or using an online program to supplement your homeschooling.
Did you know? Bridgeway offers several online homeschooling options, from individual courses to enrollment in our accredited Academy.