Continuing School in Times of Crisis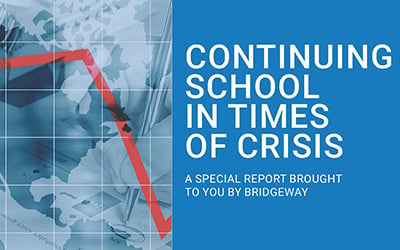 During natural disasters and similar types of events (and even the occasional lengthy teachers' strike), it's not uncommon for schools to be closed for weeks, if not months. What are alternative schooling options when these events occur?
Disruptions in education are never good.
Various reasons like natural disasters, illness, and even strikes can cause a school to close its doors. With those school closures come potential disruptions in education and schooling. And while many school districts have measures in place to minimize missed school days, it's still a period of stress and uncertainty for families. Read more about your options for schooling during times of crisis by downloading our free report.
Bridgeway Academy allows your child to finish the school year from home.
We can take your existing school records or transcripts and create a plan that allows your student to finish from the comfort of home.
With a trusted homeschool partner like Bridgeway Academy, you don't have to worry about figuring it all out on your own. Our Specialists are ready to talk to you now. Call 800.863.1474.