Getting Ready for Coronavirus: A Checklist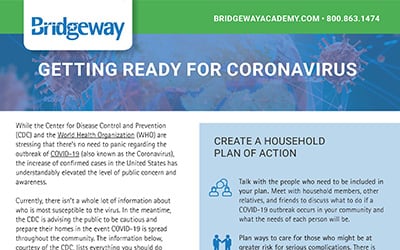 Coronavirus has taken the world by storm – are you and your family prepared? We have put together a quick checklist so you can be ready for the outbreak should it reach your neighborhood.
Are You Prepared for COVID-19?
Coronavirus is dominating the headlines. The global outbreak of COVID-19 (also known as coronavirus) is wreaking havoc on many levels–schools and businesses are temporarily closing, large gatherings and events are being canceled or postponed, the economy is suffering, and general fear among the public grows exponentially every day. So, how do you prepare for COVID-19's infiltration of your community and how can you avoid the illness? We've prepared a helpful checklist, full of information and recommendations from the Center for Disease Control and Prevention (CDC) about precautions and measures you can take to keep yourself healthy during this stressful time.