Everything You Need to Know about Homeschooling and Bridgeway Academy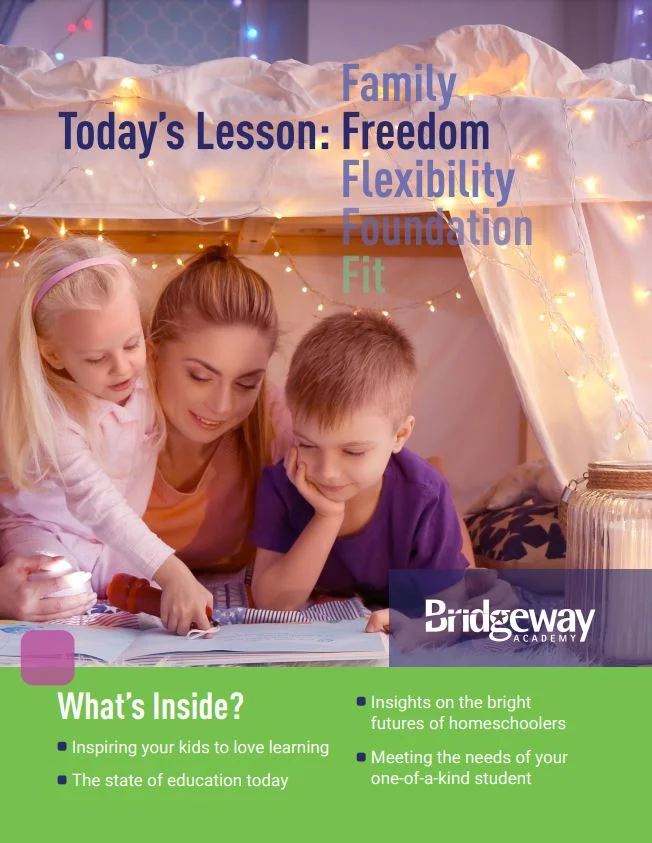 Seeing your child really smile, especially when learning something new, makes your whole world brighter. We created this guide to share with you the "one-of-kind experience" our distinguished Bridgeway Academy brings to your family. Enjoy!
And don't forget, we're here to support you, 800-863-1474 (weekdays, 8 am – 5 pm est)
Trying to determine the best path for your child's education can be challenging and maybe even a bit scary–but we're here to help you figure it out!
Let us personally introduce you to Bridgeway:
Here to stay: a recognized leader in homeschooling since 1989
Plenty of experience: have served more than 30,000 students and families
It's not about us, it's all about you: every child's education is a personalized experience, tailored to their strengths, needs, and learning styles.
After you browse through our Homeschool Family Resource Guide, let us know if you have any questions! You can schedule a meeting with our Admissions department here.