You may have seen our comprehensive list of famous homeschoolers and wondered why and when they were homeschooled. Turns out, many of them chose to be educated at home for the same reasons you decided homeschooling was the best form of education. Some people on this list were bullied, some disenchanted with their local school systems. Others were prodigious athletes or performers who needed a flexible schooling schedule to complement their rigorous training regimens or job requirements. As you learn a little bit about each person's story and accomplishments, you may be surprised by how well you can relate to some world-renowned personalities. And who knows? Someday you may make the updated version of this list!
In this post, we'll take a look at some high-profile and successful athletes…who just so happened to be homeschooled before (or while) making it big!
Tim Tebow – former NFL quarterback/current minor league baseball player/motivational speaker: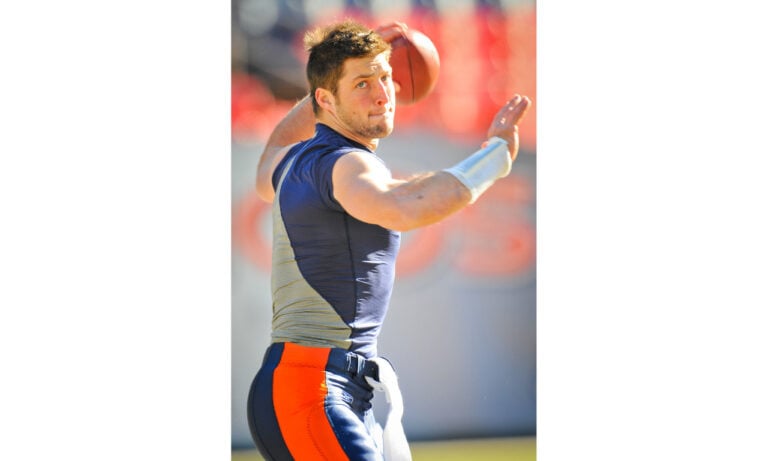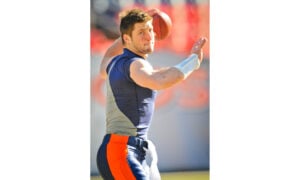 If you're not familiar with Tim Tebow's story, it's pretty inspirational. As one of the greatest players in NCAA college football history, he led the University of Florida Gators to two NCAA Division I football championships, won the Heisman Trophy (becoming the first homeschooled athlete to do so), and played in the NFL until 2015. Thanks to his amazing athletic ability, Tebow made the transition to baseball, where he briefly played in the New York Mets' minor league system. He's also a highly regarded and sought-after motivational speaker, who combines his deep Christian faith with inspirational messages. Tim and his four siblings worked on the family farm and were homeschooled throughout their school years by their parents. Tebow, who battled dyslexia, embraces the fact that he was educated at home, even though that's not the "mainstream" way of learning. "I still have such a heart to encourage the homeschool kid," Tebow said. "To let them know that they are loved, and they are special, and they might feel different, and sometimes might feel alone, sometimes might feel afraid. There might be those times where you go through that. But people are going to view you as different, and that's OK. And sometimes I think it's pretty good to view yourself as different, and that's OK."
Bethany Hamilton – professional surfer: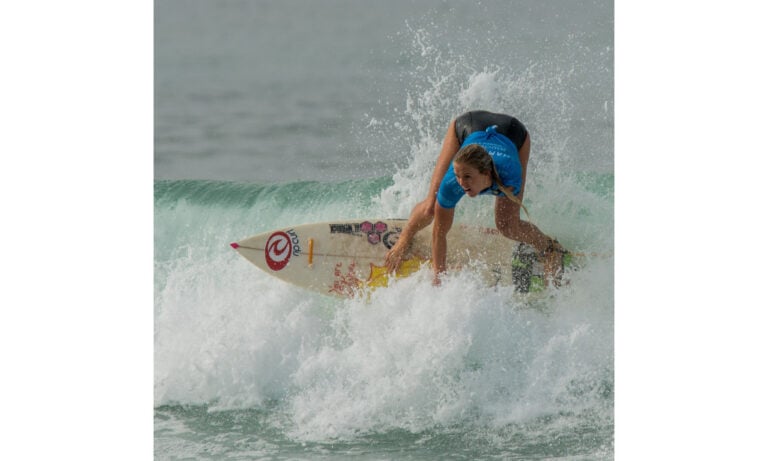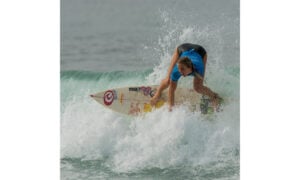 On Halloween of 2003, 13-year-old Bethany Hamilton and a friend went for a morning surf off of Kauai–and her life would never be the same. Bethany's left arm was bitten by a tiger shark, severing the limb below the shoulder. But, not only did Bethany survive the attack, she returned to the ocean just weeks later and went on to become one of the top professional surfers in the world. In 2004, Bethany told her story in the book Soul Surfer: A True Story of Faith, Family, and Fighting to Get Back on the Board, which was later adapted into a film. Bethany, who is involved with many charitable efforts, was homeschooled from sixth grade through high school, mainly to accommodate her busy competition schedule.
Venus and Serena Williams – professional tennis players: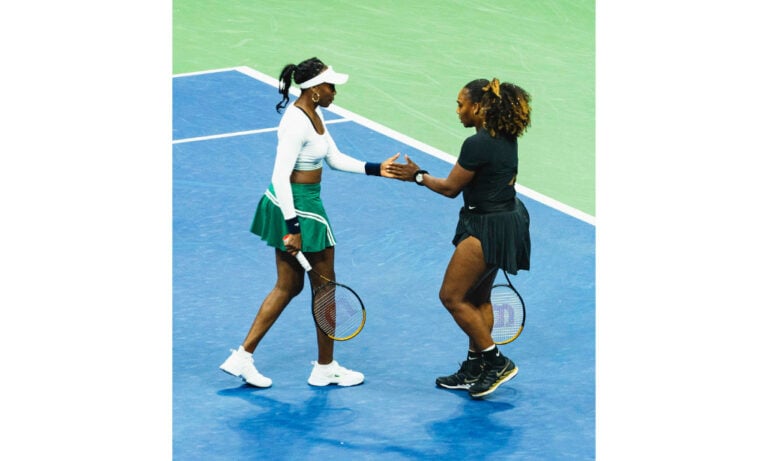 Using the word "successful" would be a major understatement when describing sisters Venus and Serena Williams, two of the greatest tennis players who have ever set foot on a court. Each has held the #1 ranking in the world and owns multiple Olympic gold medals. Serena has won more than 70 career titles and held all four Grand Slam titles at the same time. Venus has won nearly 50 career titles. Along with their legendary legacy in the sport of tennis, both Venus and Serena are also powerful and accomplished entrepreneurs and businesswomen, particularly in the fashion and entertainment industries. Both sisters were homeschooled by their father starting at a young age, so the girls had ample time to hone their games and compete professionally.
Simone Biles – gymnast: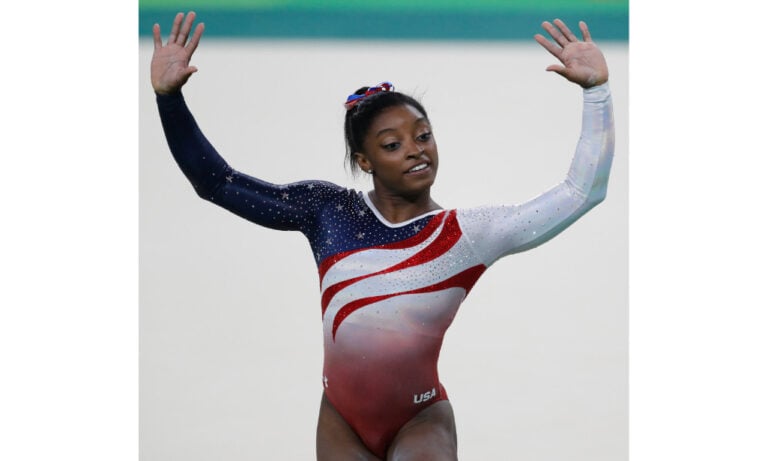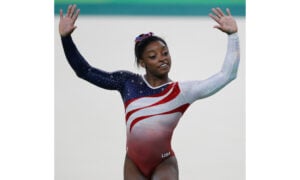 Considered by some to be the greatest gymnast ever, Simone Biles owes much of her success to a rigorous training regimen. And that training regimen was made possible thanks to homeschooling! In 2012, Simone left public school and began homeschooling, which she continued until high school graduation in 2015, in order to increase her training hours from 20 to 32 per week. The results? She's a four-time World all-around champion, a four-time World floor exercise champion, two-time World balance beam champion, World vault champion, five-time United States national all-around champion, and a member of three World Artistic Gymnastics Championships gold-medal-winning teams. She set an American record for most gold medals in women's gymnastics in a single Olympic Games, with four at the 2016 Games (she also won an Olympic bronze medal there). And, she's the first American gymnast to win a World medal in every event. With a total of 25 Olympic and World Championship medals, Simone is the most decorated American gymnast ever.
Blake Griffin – former #1 overall NBA draft pick/Boston Celtics All-Star forward: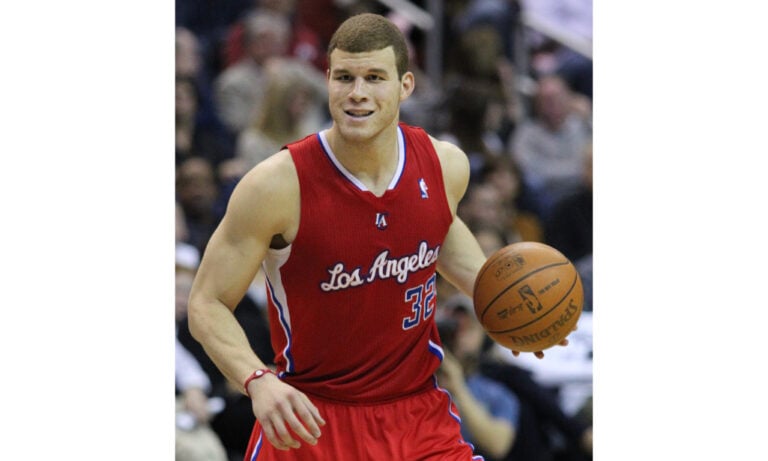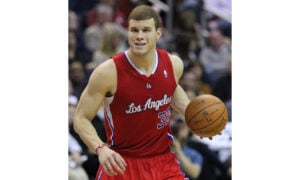 Blake Griffin won four consecutive Oklahoma State Championships while playing for Oklahoma Christian School in high school. Prior to that, the future number-one overall NBA draft pick was homeschooled by his mother, from first grade through eighth grade. After graduation, Griffin played at the University of Oklahoma for two years, where he won all six "National Player of the Year" awards during his sophomore season. He was chosen first overall in the 2009 NBA Draft by the Los Angeles Clippers but missed his entire first season with a knee injury. Upon his return, Blake took the NBA by storm, winning its "Rookie of the Year" award in 2010-2011, winning the slam dunk contest, and making the All-Star team. Since then, Blake has made five more All-Star teams, five All-NBA teams, and has averaged nearly 20 points per game for his NBA career, which continues in Boston.
Joey Logano – NASCAR driver: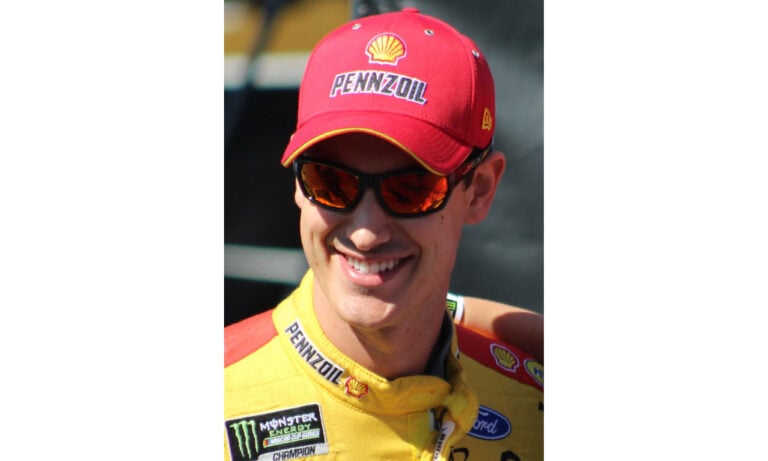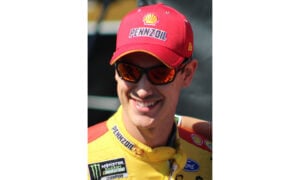 Joey Logano was a curiosity upon entering the world of NASCAR. A child prodigy. A teen phenom. He was nicknamed "Sliced Bread," as in "he's the greatest thing since…" But Joey is much more than a flash in the pan. In fact, he's the reigning Monster Energy NASCAR Cup Series champion. Joey burst upon the NASCAR scene in 2008, becoming the youngest driver to win a Nationwide Series race (at age 18) and a Cup Series race (at age 19), capturing the 2009 Sprint Cup Series "Rookie of the Year" during that season. Since then, Joey has won 32 Cup Series races (including the 2015 Daytona 500, the 2016 NASCAR Sprint All-Star Race, and all three races in the 2015 Chase for the Cup Contender round) and 30 Xfinity Series races, along with more than 400 top-10 finishes. It's hard to believe Joey's only 33, especially since he's been racing since the age of 6. And he was able to race so much as a child because he was homeschooled by his mother since elementary school. He said, "Homeschool allowed me the opportunity to race more as I was growing up," as he took online classes while traveling from track to track.
Bode Miller – skier: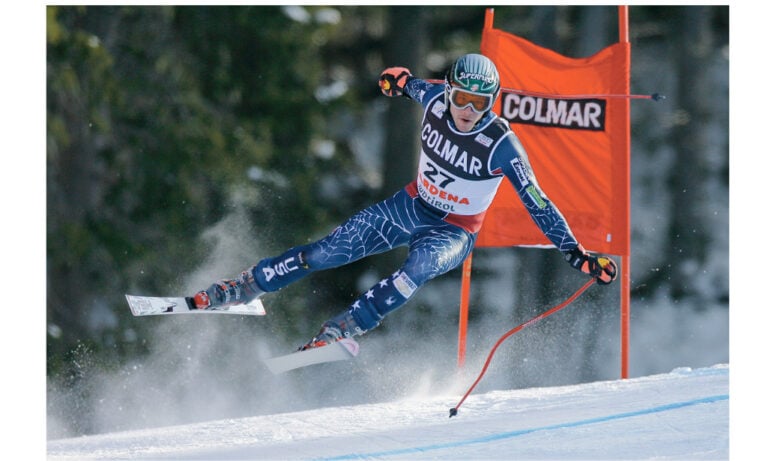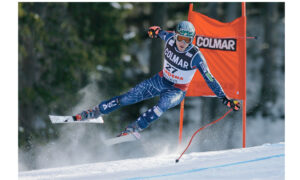 Widely recognized as the most successful male alpine ski racer of all time, Bode Miller owns 33 World Cup racing victories, two overall World Cup championships, and six Olympic medals…the most of any American skier. In 2010, Bode finished as the runner-up for The Associated Press "Male Athlete of the Year" award. Bode may be known as much for his daredevil racing style as he is for his success. As a professional skier, he took lots of risks just to gain a possible edge on the competition, and it paid off quite well in many cases. Bode was homeschooled until he reached third grade, at which point he began public school.
Allonzo Trier – Former New York Knicks guard: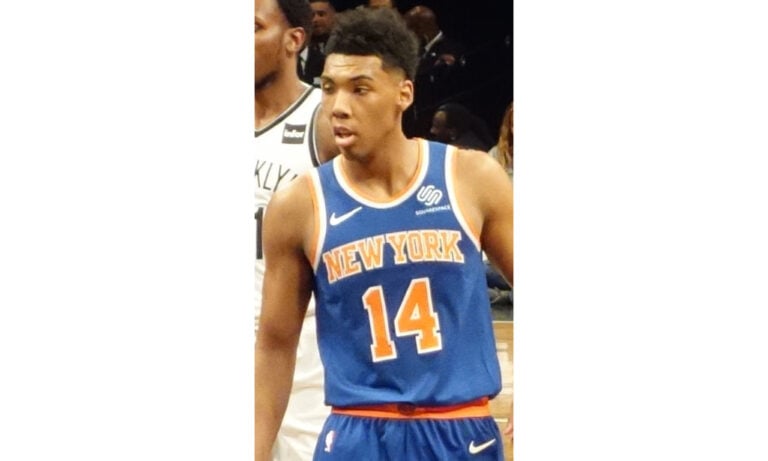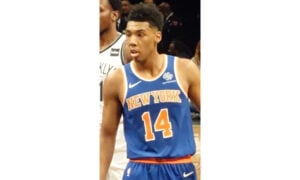 Allonzo Trier took a long, winding road to the NBA, and homeschooling was an important stop along the way. He was recognized as a basketball prodigy by age 13, appearing on the cover of The New York Times Magazine and in a Powerade commercial with NBA star Carmelo Anthony. Partially due to dyslexia, Allonzo was homeschooled and played for the National Christian Homeschool Championships' Oklahoma City Storm for two seasons and then the NOAH (Northeast Oklahoma Association of Homeschools) Jaguars. He then transferred to Montrose Christian Academy in Maryland (where he won the 2014 Gatorade "Maryland Player of the Year") and then Findlay Prep in Henderson, Nevada (where he made the 2015 USA Today All-USA Second Team). Allonzo then headed to the University of Arizona, where he averaged nearly 17 points per game. Surprisingly, he went undrafted in the NBA draft, but Allonzo signed a contract with the New York Knicks, and went on to have a very solid rookie season in 2018-2019, averaging nearly 11 points per game in 64 games. He was waived by the Knicks in 2020 and last played for the NBA G League's Iowa Wolves.
Jason Taylor – Hall of Fame NFL defensive lineman: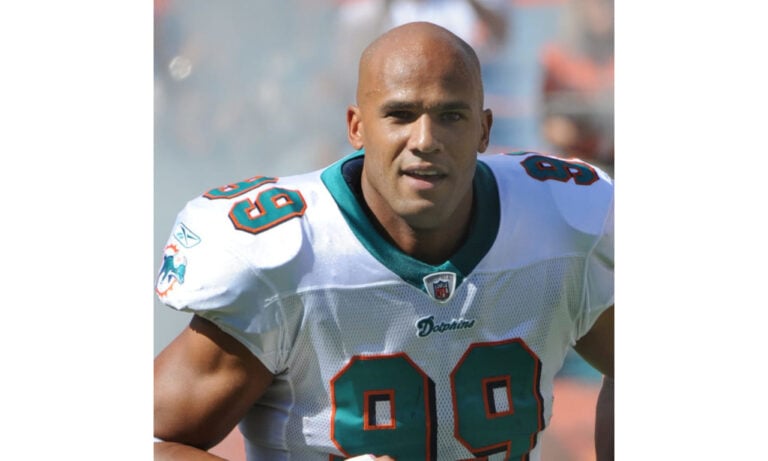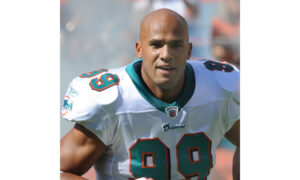 From homeschool to Hall of Fame. Jason Taylor grew up in the Pittsburgh area and was homeschooled from 10th to 12th grade. However, because of local laws, he was able to play for the Woodland Hills (public) High School team before heading off to the University of Akron. He was drafted in the third round by the Miami Dolphins in 1997, and it didn't take long for Jason to dominate. He became a starter during his rookie year and notched 5 sacks, followed by another 9 sacks the following year. He broke out in 2000, collecting 14.5 sacks and his first (of many) Pro Bowl selections. In 2002, Jason picked up a team record-tying and NFL-leading 18.5 sacks and earned All Pro recognition and AFC "Defensive Player of the Year" honors. He kept on going, winning the NFL "Defensive Player of the Year" award in 2006. Jason retired after the 2011 season, finishing his career with 139.5 sacks, good for sixth on the NFL's all-time list. He was inducted into the Pro Football Hall of Fame in 2017, cementing his status as one of the NFL's best defensive players ever.
Maria Sharapova – professional tennis player/model: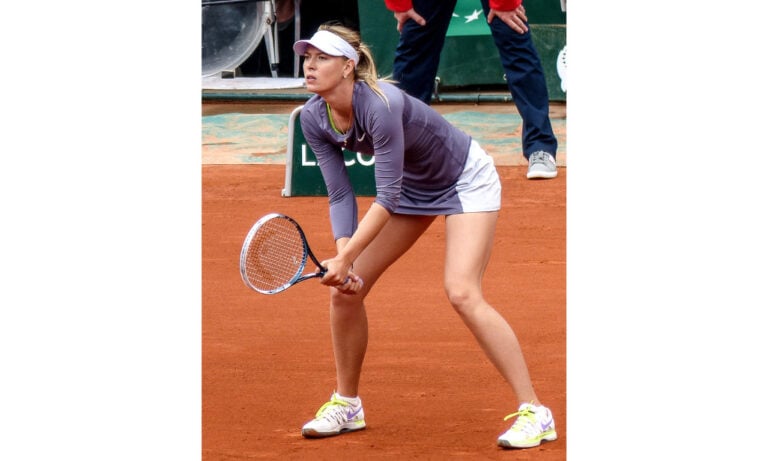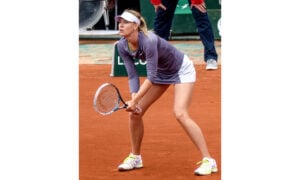 When thinking about the greatest female tennis players, names like Martina Navratilova, Billie Jean King, Monica Seles, Serena and Venus Williams, Chris Evert, and Steffi Graf probably come to mind first. But don't forget Maria Sharapova! When Maria turned 11, her parents decided to homeschool her in Florida so she had more time to work on her tennis game. Smart decision. At 18, she became the #1 ranked women's player, becoming the first Russian woman to do so. She's won 36 singles titles, five Grand Slam titles (she's the only Russian to hold a career Grand Slam), and an Olympic silver medal. Beyond tennis, Maria is an incredibly successful entrepreneur, thanks to lucrative endorsement deals and business-savvy that belies her age–she was the world's highest paid female athlete at 18 years old, and held that title for 11 consecutive years. These days, when not competing, Maria is busy helping design boutique health and wellness facilities for hotels and resorts, and running her Sugarpova premium candy business. She also created the Sharapova Women's Entrepreneur Program, which offers mentoring and education, and works with the National Association of Women Business Owners.
Justin Jackson – Former NBA forward: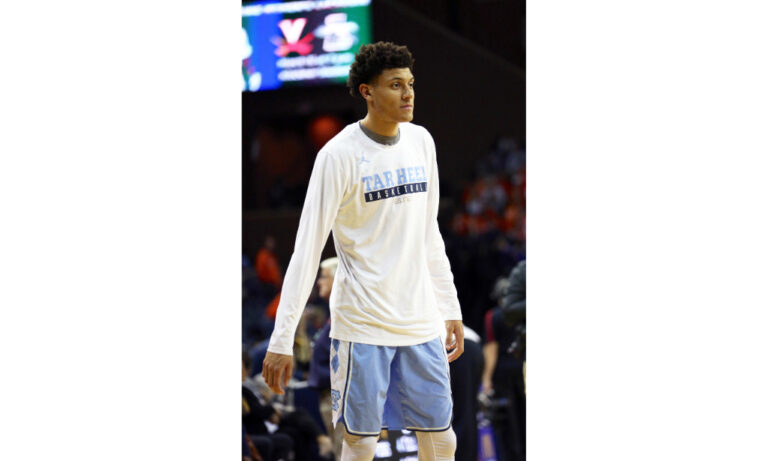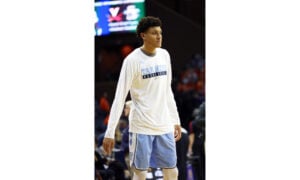 Homeschooled from fourth grade through high school graduation, Justin Jackson has experienced quite a bit of basketball success. Playing in the Christian Homeschool League in high school, Justin won a national championship in 2012 and played in the McDonald's All-America game, winning co-MVP. From there, he went to the University of North Carolina (Chapel Hill) where he was the ACC "Player of the Year" and first-team All-American in 2017 as he led the Tar Heels to a national title. Riding that wave of success, Justin was drafted 15th overall in the 2017 NBA Draft. He has played for the Sacramento Kings, Dallas Mavericks, Oklahoma City Thunder, Milwaukee Bucks, Phoenix Suns, and Boston Celtics. He is currently playing with the Texas Legends in the NBA's G League.
Shaun White –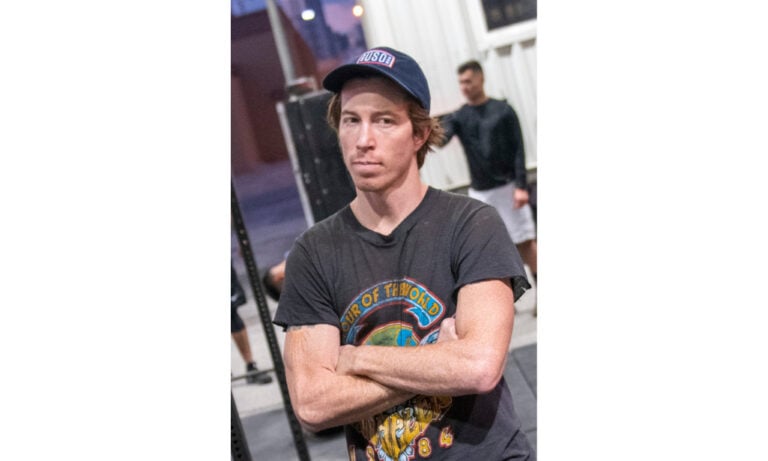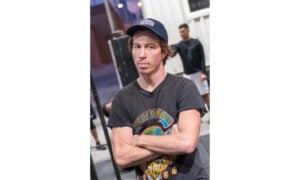 professional snowboarder and skateboarder/clothing designer: With flowing red hair and a wild attitude, Shaun White caught the world's attention at a young age, earning his first snowboarding sponsorship at the age of seven and turning pro at 13. He turned pro as a skateboarder at 17 and became the first person to win in both the Summer X Games and Winter X Games in different sports (he also owns a record 23 X Games medals). Shaun completed high school by taking independent classes at home, using public school curriculum. This gave him the time he needed to train and compete…the results include gold medals at the 2006, 2010, and 2018 Winter Olympics. He's also had success in business, designing a boys' clothing line for Target as a teenager, and then an adult line, called WHT Space, for Macy's. He made his his Olympic team in 2022, finishing 4th in the snowboarding half-pipe event at the Winter Games in Beijing.
Next time, we'll take a look at some American presidents who were homeschooled!