Accredited, Teacher-led Live Online Middle School
Total Care means both you and your student are in good hands.
We are currently accepting 2nd semester enrollments in our Live Online program for the 2022-2023 school year.
Middle school can be challenging, which is why your learner needs support and an added dose of fun built into their homeschooling program. Bridgeway Academy provides a virtual classroom experience for middle school students seeking an online homeschool program. Our Total Care Live package offers the advantage of teacher support, weekly interactive online classes, and a higher level of accountability.
You receive the support of an academic advisor who walks with you every step of the way. Pair that with trustworthy accreditation and you have a recipe for learning success.
Live Online Class with Teacher Program includes:
Top-Notch Accreditation

Recognized around the world, giving you peace of mind and securing your child's future.

Unlimited Support

Expert homeschool advisors who are with you every step of the way so you can homeschool with confidence.

Records and Support

A complete year of record-keeping, including report cards, transcripts, permanent records, honor roll, and that valued diploma upon graduation.

A Half Year of Live Online Classes with Teachers

Lots of titles to choose from. View classes

Flexibility

You won't find anywhere else.

Community Service

Activities and opportunities within the academy that make you feel more connected.

Resources

Designed to ensure you have a successful year.

Electives

Get up to 3 Electives. They can be taken as Textbook, Self-Paced Online, or Live. The ultimate in Flexibility!
Online Middle School FAQs
As an all-inclusive program, Total Care includes everything you need for the school year, personalized to your student, and customized to meet the needs of your family and schedule. This means you receive up to seven courses of curriculum: math, social studies, science, English language arts, and electives. The package also includes all instructor guides, full support, accreditation, and membership in the Bridgeway Academy community.
Because there is no such thing as a one-size-fits-all Total Care package, it does take time to get your student's perfect homeschool package organized and on its way. We ask that you allow up to two weeks to receive your materials or online classes. However, you can speed up that getting-started process by responding quickly to your advisor's requests, taking the assessments as soon as they are available, and approving or adjusting curriculum recommendations in a timely fashion.
The structure of Bridgeway's self-paced courses varies from video/interactive instruction, to independent study text-on-screen, to a mixture of both. If your student is looking for an asynchronous online program that includes a higher level of teacher support, access to tutors, additional instruction as needed, and more accountability, take a look at Bridgeway's Elite Virtual Program.
No. Bridgeway Academy is a homeschool academy; therefore, you are able to enjoy all of the freedoms of homeschooling coupled with the benefits and support of a private school. This means that, although we do work to hold your student accountable, you have the freedom to set your own schedule and your student has the freedom to work at his or her own pace.
If you receive a course that does not fit, simply contact your advisor within 30 days to request a curriculum change. For our Total Care Live and Total Care Elite packages, please contact your advisor within 14 days to make a change.
Live Online Classes meet just once per week, making it easy to create a schedule that works. Classes are recorded, so if your student misses a session, they can easily access the content to catch up. Live Online Classes take place on a full-year, semester, or trimester basis.
Enrollment maximums vary by grade level but classes do fill up quickly, so be sure to reserve your spot early.
Trimester classes run for 10 weeks, semester classes run for 15 weeks, and full-year classes run for 30 weeks.
Yes, your student will have activities and other assignments throughout the week as a follow-up to what was covered in the previous week's live online class or that prepare them for the upcoming class. Those students who are taking high school level classes will have up to five more rigorous assignments and should expect to spend time independently working everyday.
Students will need a computer with a mic/webcam and an Internet connection that supports streaming.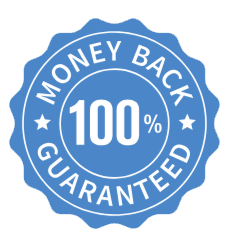 Money-Back Guarantee
Our 30-day money-back guarantee is available on Bridgeway tuition fees only. Registration and shipping and handling fees are always non-refundable. Our Elite and Live Online Packages are a 14-day money-back guarantee.