Learning Labs for Session 2 are in full swing at Bridgeway Academy, and the countdown is on to register for Session 3 Elementary and Middle School Learning Labs! You won't want your child to miss out on our exciting course offerings. Check out this sampling of live online classes that begin March 20, 2017 in Session 3:
Magic Tree House Series: Civil War (Gr. 1-5) – NEW COURSE!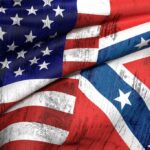 Tuesdays 1:15 – 2:15 pm Eastern Time: Fans of the Magic Tree House book series will love journeying with Jack and Annie through the pages of Civil War on Sunday. Explore this pivotal event in American history as we gain an understanding of the war which temporarily divided our nation. You will learn about key issues, battles, and leaders of the Civil War as we transport back in time on this daring escapade. Please plan to borrow or purchase a copy of Civil War on Sunday for use in this course.
Elementary Science for Science Lovers (Gr. 1-5)
Mondays 1:15 – 2:15 pm Eastern Time: Have a young scientist with a yearning for some hands-on fun and investigation? Each week students will delve into a brand new area of science. Topics covered will include basic concepts in biology, chemistry, earth science, physics and current science news. Build a foundation for your young learner's future scientific endeavors!
K'Nex Education Series: Amusement Park Experience*
Thursdays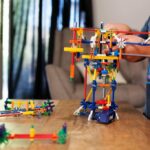 2:30 – 3:30 pm Eastern Time: Did you love exploring architecture with Ms. Mars? Now you can take your construction skills to a whole new level! This course will give students the opportunity to apply science, technology, engineering and mathematics (STEM) to the design of amusement park rides and innovations. Integrating these curriculum areas into a hands-on course gives meaningful application to each area of study and shows students the connections real designers and inventors use every day. The enormous kit offers students many opportunities to extend their learning beyond what is covered in class. *Additional purchase of the K'Nex Education Amusement Park Experience Kit ($275) is required.
Fantastic Fantasy Literature (Gr. 5-8) – NEW COURSE!
Thursdays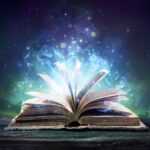 1:30 – 2:30 pm Eastern Time: The fantasy genre has taken readers of all ages by storm, from new twists on old tales and myths to renewed interest in the classic fantasy stories of authors like Tolkien and Lewis. Students are going to love reading and writing fantasy stories in this course designed to improve literature interpretation and story telling skills. Let your imagination soar with dragons or journey deep into the center of the earth with prehistoric creatures, then get ready to experience the wild adventures of fantasy literature.
Sign up for Bridgeway Academy Learning Labs now!
The Learning Labs registration deadline is February 28th, but Session 3 courses are filling up quickly, so don't delay your registration!