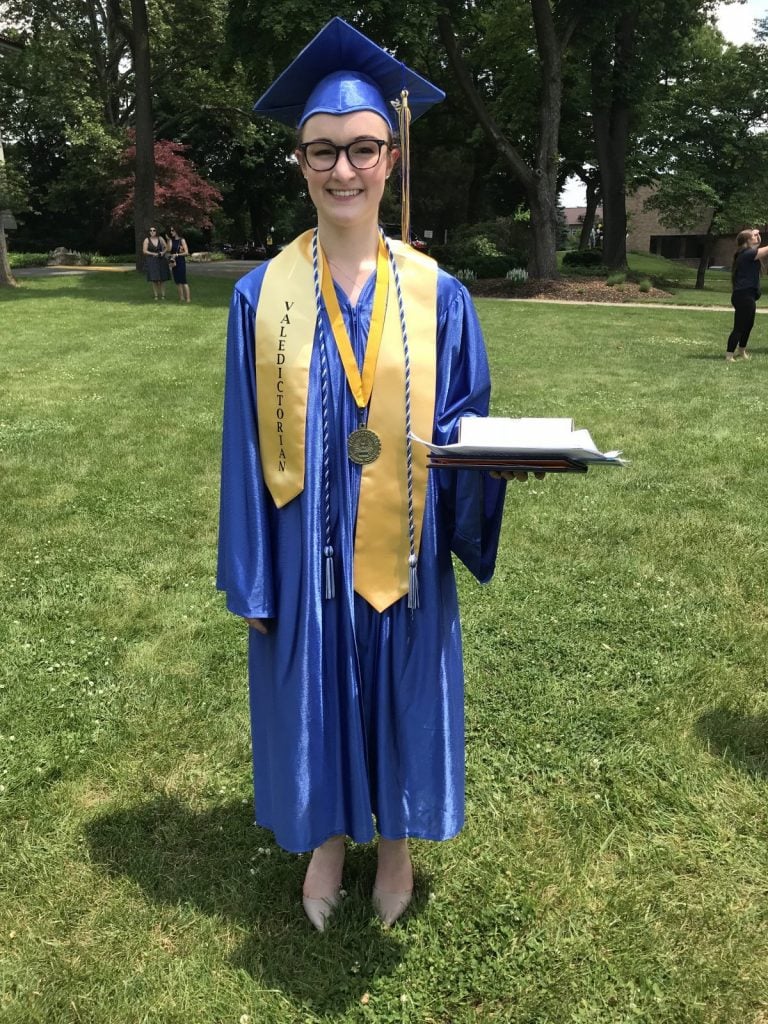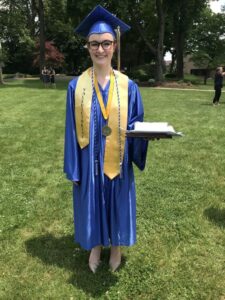 Homeschooling gives the opportunity for students to excel, nurture creativity, and create their own independent lives. Our Class of 2018 valedictorian Eleisha Miller knows how homeschooling has changed her life and how it helped her transition into young adulthood. She pursued her love of acting and singing with no strings attached to a brick-and-mortar school, making her a true homeschool success story.
Eleisha's love of acting came at an early age. "The earliest acting experience I remember was going to see Aladdin the Musical at a community theater when I was 4 or 5. I remember watching them dance and sing on stage and thinking, 'Gee, that might actually be fun.' My mom put me in my first acting class at the beginning of the fall semester, and the rest is history," Eleisha says.
At age eight, she appeared on the popular television show, America's Got Talent. "But going to AGT made me realize singing was something I loved and had to hold onto," says Eleisha. She successfully made it all the way to the quarterfinals. That made her realize that her talent could help her realize her dreams and be a career. "After getting plugged into the Amarillo Opera around 2010 or so, I realized I could make a living out of this and it didn't just have to be a passion."
Since 2007, she has been active with the Amarillo College Conservatory Theatre, acting in several plays and musicals. Her most recent plays include "The Velveteen Rabbit," staring as the Rabbit, and "The Best Christmas Pageant Ever" as Imogene Herdman. Her recent musical include "Fiddler on the Roof" as Clava.
Homeschooling was a match made in heaven for Eleisha. She started homeschooling in the second grade and continued through sixth grade. She attended a private school through eighth grade, but ultimately she felt it was too difficult to keep up with the demanding classwork. Eleisha turned to Bridgeway Academy for high school. "I chose Bridgeway because it had flexible class choices compared to Abeka or K-12," she said.
In homeschooling, she found it liberating to work at her own pace and the personal attention she received from Bridgeway Academy was unparalleled to her old private school. "The ability to take acting classes and build a resume would not have been possible attending a brick-and-mortar school," she says.
Eleisha's favorite Bridgeway course was English. "I enjoyed English the most! I loved doing challenging poetry and literary analyses; it forced me to look at the whole picture of a piece of work and learn how to backup arguments with valid points in essay writing," she says, "Two things that have become quite valuable in college!"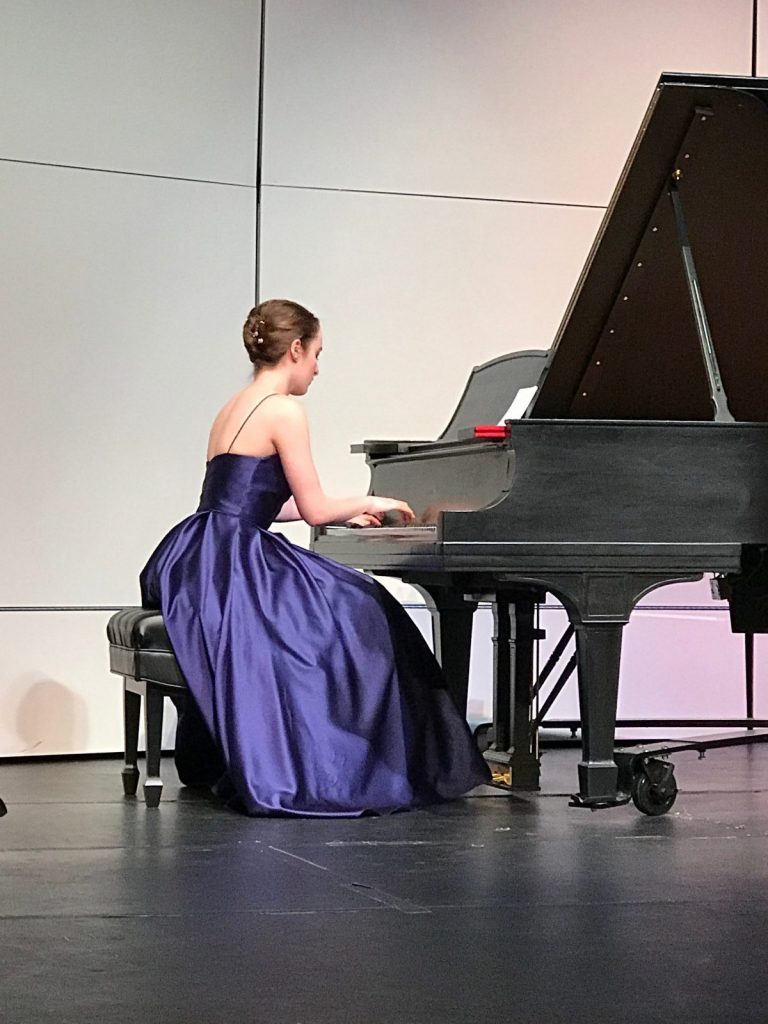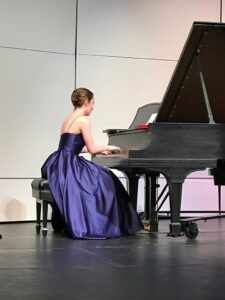 What's next for Eleisha? She looks forward to attending West Texas A&M University to major in vocal performance. "This involves extensive vocal training, as well as mandatory participation in several operas and voice recitals each school year," says Eleisha, "I will also be taking music theory, music history, choir, and several other predominantly vocal/performance classes. I also plan to take piano lessons at the college, which will help me further my accompanying skills and help me be employable as both a performer and a musician in the professional realm outside of college."
Her aspiration is to be an opera singer for the Metropolitan Opera or the Vienna Opera House. She's open to God's calling, however. "I'm open to whatever God calls me to do," she says. Eleisha credits her parents helping her succeed in both homeschooling and her passion. Their encouragement and support drives Eleisha to reach new heights and follow her dreams. "The determination and support they have given me, it's very humbling," she said.
Eleisha is thankful for Bridgeway Academy for inspiring and encouraging her to do her best. "I want to thank my Academic Advisor Rhonda, especially, for everything she has done for me," says Eleisha.
Congratulations, Eleisha! We're proud of you and your accomplishments, and we can't wait to see what's in store for you!