If your student loves technology…oh man, he or she is going to LOVE what's in store during this coming school year at Bridgeway Academy!
We are thrilled to be partnering with MYTEK LAB, a technology lab that offers amazing online tech courses to students of all ages! Starting this summer, you'll be able to enroll your student (elementary through high school) in a wide range of technology courses instructed by MYTEK LAB! These fun, engaging, and incredibly useful Live Online Classes will begin during the 2021-22 fall semester (on August 18, 2021) and run twice each week through the entire school year.
Better still, the MYTEK LAB classes are going to be very convenient for you, as parents. MYTEK LAB supports the Live Online Classes through their website, ensuring that all students have the tools needed to support the projects they work on each week of the program. This is extremely helpful for a student and his/her supporting homeschool instructor (like you!). A setup such as this removes any worry about having to download extensions to your personal computer and other inconveniences.
"Students have a strong interest in learning more about technology, and this partnership with MYTEK LAB promotes classes for elementary through high school, beginner to more advanced," said Lisa Ott, Edovate Corp. Vice President of Product Development. "MYTEK Lab is a growing company founded by two individuals (Jacky and Stephen Souders) who are passionate about teaching youth about technology. I am excited to support their program by integrating Bridgeway Academy students into the classes and providing the academy with a more diverse Live Online Class offering."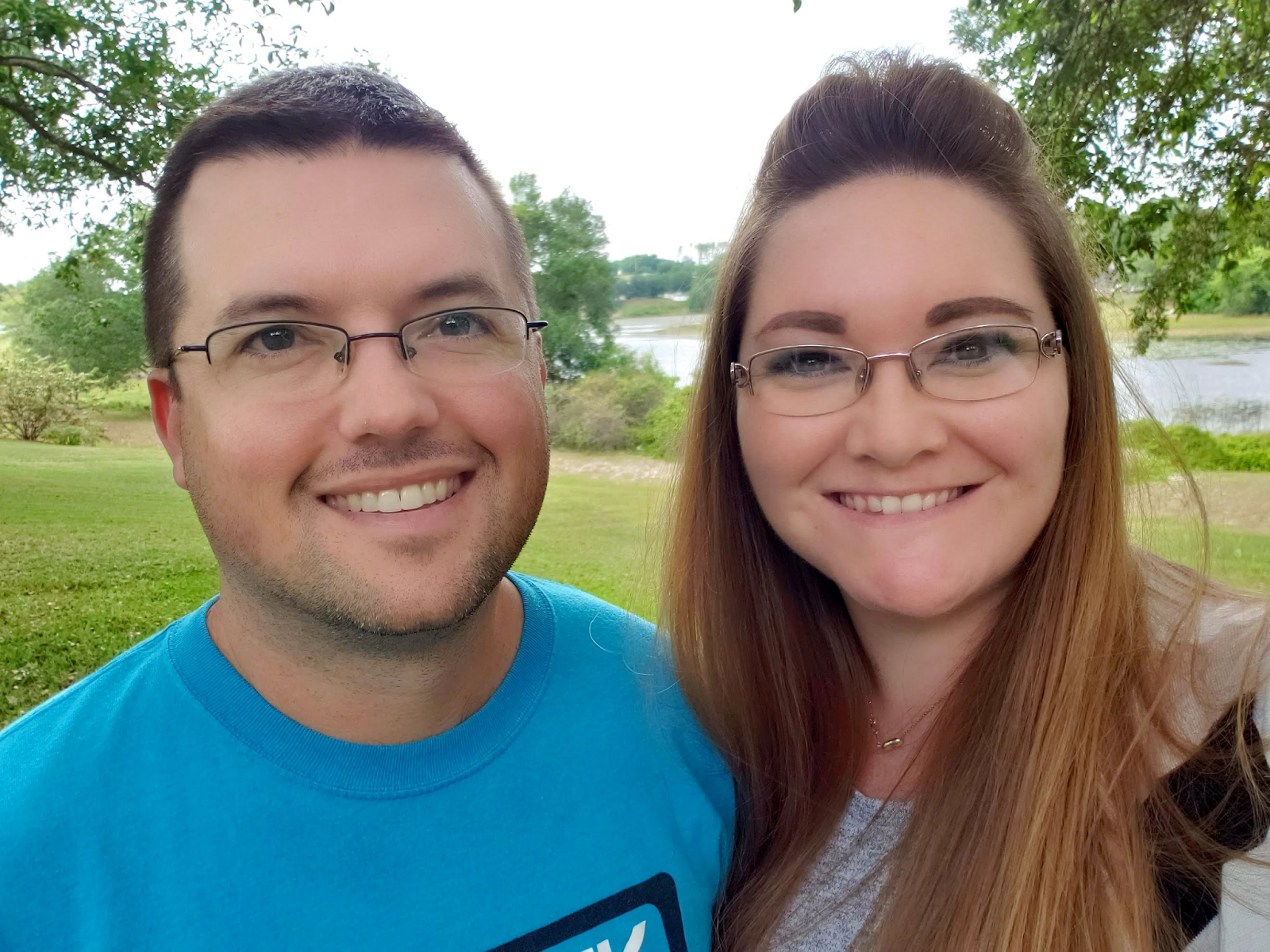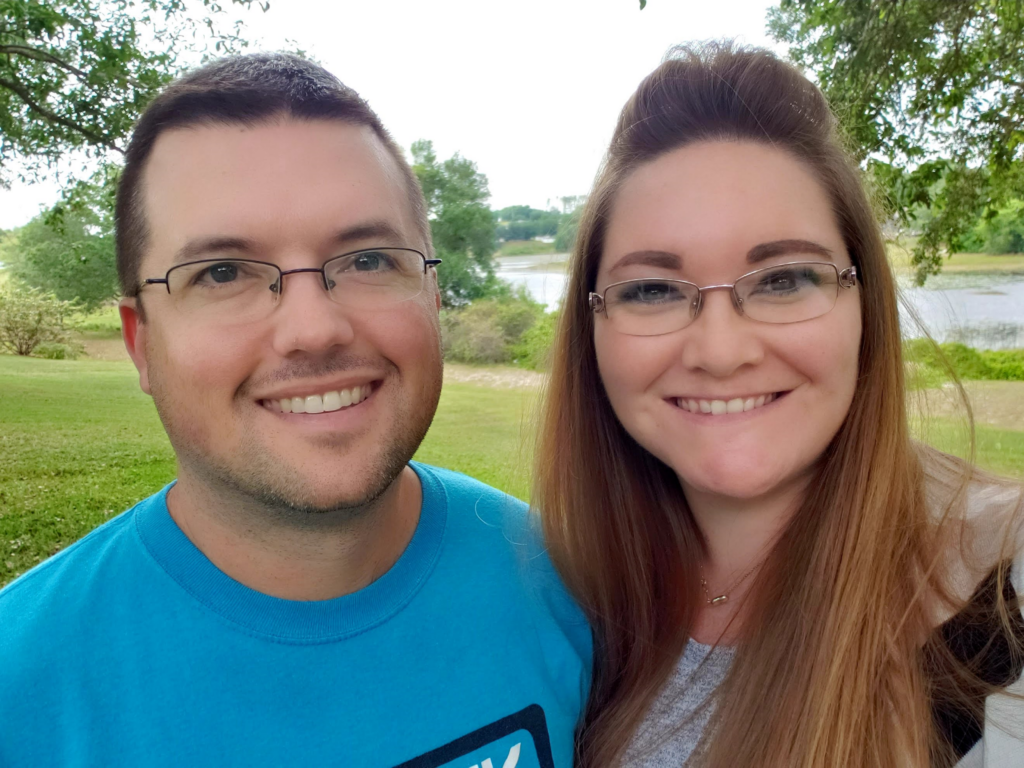 I spoke with Jacky Souders, who–with her husband Stephen–is the co-owner and co-operator of MYTEK LAB. Like you, Jacky and Stephen are homeschooling parents, so they know exactly what homeschooled students are looking for when it comes to technology education.
Read on to learn all about MYTEK LAB, its course offerings, and why they can't wait to partner with Bridgeway for the upcoming school year!
Bridgeway Academy: Jacky, can you tell our families about MYTEK LAB and what inspired you to create the company?
Jacky Souders: MYTEK LAB is a technology lab that offers a real-word approach to technology education. My husband, Stephen, who is also our main technology instructor, is a geek of most things tech–but he also holds his master's degree in computer information systems. With my background in early childhood education, we wanted to combine our passions and create a unique educational experience that we felt was seriously lacking for today's youth. We opened MYTEK LAB in 2015 hoping that others believed what we believed…that there is a better way to teach technology and that students deserve better options! It turns out that others did feel the same way, and we now teach students all around the world!
BA: Can you explain how your classes came to be fully virtual?
JS: We were doing virtual classes before COVID hit; in fact, we had both online and in-person classes long before COVID turned online classes into the norm. When in-person events were shut down, we decided to convert all in-person students into virtual students. In a time where the world was being turned upside down, we wanted to remain a constant to all of our students.
Our main goal was to provide some normalcy for all of our students…and for us as well. Continuing to meet each week was one small way we were able to control our days when everything seemed to be falling apart. We never skipped a beat and students never missed a class. In many ways, our students helped us through an emotional time that so many others were facing as well.
BA: What did you learn from a virtual setup? Did you find that there were certain things you could or couldn't do through virtual learning vs. in-person?
JS: When we began offering virtual classes, we wanted to keep the same environment that we offered our in-person students. We fully believed online classes could be and should be an interactive, positive, and fun educational platform to students all over the world. We also believe that students deserve to be treated with respect and as unique individuals. Our in-person students knew that, when they walked through the doors, they were not only in a safe place but a place where they were respected as well. It was important that the collaborative environment that we had created in person was replicated in our virtual classes.
For example, we open up each virtual class early with a 10-minute "hangout" period to utilize the chat box, interact with other students and the instructors, and get them all set up before class begins. This was our way of re-creating the "waiting room" our in-person students were used to having. The time spent before class not only builds relationships, but also helps build confidence in our students. When you feel safe and comfortable, that is the moment you begin enjoying the time you spend with others.
BA: How will the Bridgeway/MYTEK LAB partnership benefit our students and families?
JS: We are extremely excited to partner with Bridgeway Academy! We are homeschooling parents as well and we appreciate the choice to educate our daughters in the way that best suits them. When we opened MYTEK LAB, we wanted to create an environment for students who had an interest in technology. We have always wanted to reach as many students as possible, regardless of where they live and how they school.
We have spoken to so many families who have tried so many other technology classes, websites, and videos only to be let down with what was offered. Students WANT to learn technology–they are so thirsty for it! But many times they are left disappointed. MYTEK LAB classes and our instructors pick up those pieces and offer the classes that families and students want. Our unique approach to technology education and to our students sets us apart. Bridgeway families will not only appreciate our high level of dedication, but also that our core values align with what they expect from Bridgeway Academy.
BA: Can you describe a little bit about each Lab Level and what kids of different ages can learn from those levels?
JS: Sure! We have multiple levels to meet each student! We offer Level 1 for younger students who are elementary school age. These students stay in Level 1 until they are ready for our middle school-level classes. For our elementary aged students, we rotate projects each year and focus on very soft skills that are extremely important. While they are learning and building projects, students naturally build skills like hand-eye coordination, keyboarding skills, mouse skills, multitasking on computers, and other basic computer skills. During their time in Level 1, students build confidence in navigating their computer and pick up crucial skills that will help them in middle school. Level 1 is perfect for students who have very limited to no experience with technology. At this level, we take a fundamental approach to many of our student applications. We focus on logical thinking skills when it comes to programming and introduce many other student applications that include digital game art, simulated robotics, website design, virtual reality, and more.
For our older students in middle or high school, we offer multi-level options and direct-path classes as well. Level 2 is a great starting point for middle school students who have some experience, or a direct start for older high school students. One major difference from Level 1 is our approach to programming in Level 2, where students work directly with multiple programming languages. Level 2 also dives deeper into applications while also introducing new topics like game development, Linux skills, and more. Our Levels 3 and 4 are our more advanced classes. The higher the class level, the more real-world experience students are introduced to. Students have to complete Level 2 in order to move onto our higher levels.
We also offer direct-path classes for students who want to focus on a specific technology topic. In our Programming 1 class, students focus on multiple programming languages and why each one is important. From lessons to real-world projects, Programming 1 teaches students fundamental programming skills with a hands-on approach. We will be adding more programming levels as well!
Software Engineering 1 is our newest class and one we are very excited about. This class is perfect for older students who want to focus on Computer Science. Software Engineering 1 is an advanced class that covers so many topics, such as developing software, team collaboration, connecting databases, programming, and so much more.
BA: You've worked with one of our curriculum partners–Mr. D Math. How did your partnership with Mr. D Math come about?
JS: We are actually a Mr. D Math family ourselves–our oldest daughter has been with Mr D Math for three years now. We met Mr. D at a homeschool convention, where we were both vendors, a few years ago. He knew about us from one of his math instructors and came over to meet us. After chatting for a while, I knew then that Mr. D Math was going to be our future homeschool math program. After our daughter had been a student of his for a while, we realized his teaching style was very similar to ours. We also realized that his whole approach to students and education was just like ours.
In our personal and professional lives, we try to surround ourselves with like-minded individuals, and Mr D Math was one that we wanted to be surrounded by. As luck would have it, he was wanting to offer some technology classes to his students and well…well, we teach technology! Our partnership with Mr. D Math has helped us reach more students and helps offer technology classes to Mr. D Math students.
BA: With more and more reliance on technology in the future, how important are these classes and skills for students to learn at an early age?
JS: Students are often thought of as digital natives as they've grown up surrounded by technology and use it frequently for school work, games, collaboration, and so on. This level of interaction with technology is very important but is often only at a consumption level…think playing a video game versus designing one. We think it's important for students to dig deeper into how technology works and build the skills to create and develop using technology rather than just consuming it. We really consider technology a core subject and hope to see this concept more widely adopted in the future.
Programming and problem-solving skills alone are very important as many industries use applications that require services like data reporting and use very specialized systems or languages to gain access to data. We really only see the need for these types of skills increasing in the future as the need for information grows. Having the confidence and technology skills to tackle many different types of projects is something that we try to instill in our students. Being well-rounded in many different areas of technology offers students a better glimpse into what they might be interested in as a career someday, and it also provides them with a great depth of knowledge. Since the skills we teach often involve applications and concepts students are interested in anyway, we offer great learning opportunities.
BA: What about Bridgeway appealed to your company as a potential partner?
JS: As I mentioned, it is important to us to surround ourselves with like-minded people and organizations. When you are around others who have the same outlook and goals as you, you build a strong core that helps support and elevate everyone. MYTEK LAB and Bridgeway Academy want to offer the very best educational options to students everywhere. We are excited to have Bridgeway Academy in our education circle!
BA: What else would you like current or prospective Bridgeway families and students to know about MYTEK LAB?
JS: Something we are often asked regarding our technology education is, do we offer programming or robotics lessons at MYTEK LAB? It's as if, as an industry and especially as it relates to children's education, we've been conditioned to think of technology as either relating to programming or robotics. Both programming and robotics are great fields, and we offer courses for both; however, we also offer many other opportunities for learning as our philosophy to technology education is to help students become well-rounded by gaining exposure to many different fields. And by approaching it in this manner, many students find a topic with which they become very passionate.
Programming is a fundamental aspect woven into many of our lessons, but there are also many other creative and professional areas of interest. For instance: 2D and 3D game art development, 3D modeling, virtual reality development, web design, database design, OS administration, networking, and more.
Since 2015, we've worked with thousands of students, and we truly feel we have perfected the areas of learning we teach as well as the way we teach. It's important for students to be engaged in the concepts they're learning. It's also important to provide concrete examples for topics that can be obscure in nature and to provide many opportunities for creating projects to help reinforce the learning process. In our live and interactive online courses, we are confident students will gain numerous technology skills that will serve them in many areas of future academic or professional endeavors.
Jacky is right. Think about how many hours a day you, your spouse, your children, and your friends use technology. Just about everything we do every single day revolves around technology. Well, someone has to build that technology, design that technology, develop that technology. Why not your child?
Learning the what, the why, and the how of technology (not simply how to use it) at an early age is increasingly important and useful for young children–not only can they learn about how their games and devices work, but they may also take enough interest in the science behind it all that they develop a passion for technology and want to continue learning more. As Jacky so aptly says, "Come and be the future with MYTEK LAB!"
To learn more about MYTEK LAB, visit their Facebook page and follow them on Instagram!
To enroll in a MYTEK LAB live online course this fall, visit our website.