If you've decided that homeschooling is the best option for your child–great decision! Now…what type of homeschooling will you elect to use? Yes, there are many methods of homeschooling, and they all vary quite a bit. But don't be overwhelmed! There's certainly a method of homeschooling that's perfect for your family. And this article will try to help you determine which one is right for you.
Traditional/School-at-Home Homeschooling
This is probably the most common method of homeschooling, and the one many families considering homeschooling likely picture in their minds. Traditional/school-at-home homeschooling consists of different types of teaching and learning. Some of its features include:
A somewhat-traditional

classroom setup

, with a desk, storage, wall decorations, a whiteboard, and other items you might find in a school classroom.

Similarities to public or private school instruction, such as lecture-based classes.

A consistent daily schedule.

Some alignment with the local school district's curriculum, including the use of tests and quizzes for assessment.

The use of textbooks, or a combination of textbooks and online lessons.
This is a popular method of homeschooling for families who are new to it. And while it can be very effective, there are a few things to keep in mind. Many families who use this method purchase a full-year curriculum, and that can get expensive. Traditional homeschooling also requires a lot of work from the parent-instructor to keep things organized, on schedule, and taught effectively.
But have no fear! Most new homeschooling families are a bit overwhelmed by the prospect of all that work. And a partner or academy like Bridgeway can help you with choosing a curriculum, providing plenty of support, handling paperwork, and even doing some of the teaching!
Roadschooling
Roadschooling is pretty much what it sounds like it is. And it's growing more and more each year because it offers kids the most hands-on learning experiences possible. The idea behind road schooling is to take education–you guessed it– on the road! Not by bringing books or computers along in the car (though many families use that time for homeschooling also). Rather, roadschooling is all about literal road trips (and lots of them!) to see, smell, touch, and soak in lessons. For example:
Don't read or lecture about the American Revolution. Instead, set off on a road trip to Boston, Philadelphia, Williamsburg, and other nearby locations to visit the historic spots where the events actually occurred.

Why read about space travel? Take your child to the Smithsonian's National Air and Space Museum in Washington, DC. Or Kennedy Space Center in Florida. Or the NASA Space Center in Houston!

Rather than watch a video about natural wonders, head to the Grand Canyon in Arizona or the many other beautiful national parks in the U.S.
The possibilities are literally as limitless as your budget. Not only do kids get to learn in a new way, but they also get to see the world up close rather than through a page or a screen.
One thing to note about roadschooling–you must establish a home state and follow its laws for homeschooling. The reason is, roadschoolers are either on the road often or permanently. In fact, some roadschoolers don't even have a physical home. Instead, they travel the country in RVs and mobile homes. So some degree of regulation around homeschooling must apply, which is why it's required that roadschooling families declare official residence in a particular state. If you do have a residence in a particular state, just comply with that state's rules and regulations. If you are living and traveling in a recreational vehicle, you can choose which state will be your "home" and follow those laws accordingly. Which state you decide to make your domicile is entirely up to you, but here's some helpful advice from the Homeschool Legal Defense Association:
"If you plan to live in another state for a period longer than a month during the time that public schools are in session, HSLDA generally recommends that you comply with the requirements for home education in that state. This general recommendation applies even if you and/or your spouse pays taxes, own property, and/or have employment in another state."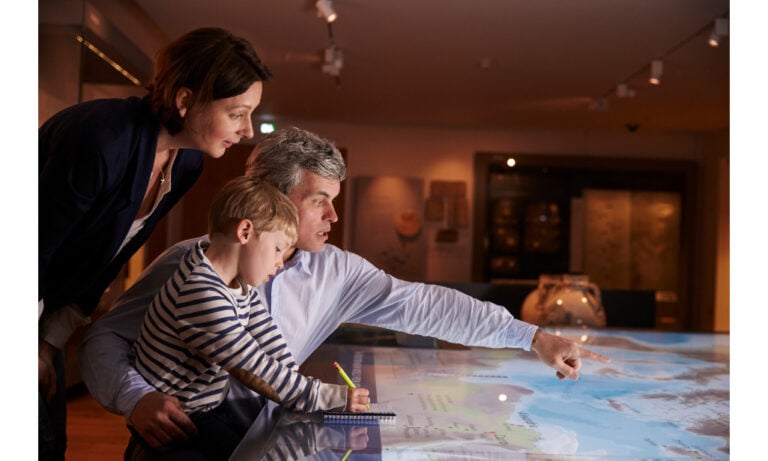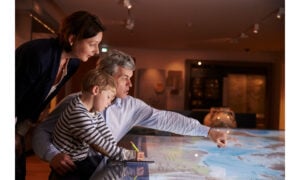 Once you've decided on a home state, you can then shape your curriculum and assessments. Since roadschooling tends to be somewhat spontaneous and adventurous, formal classes aren't usually part of the agenda. But grade- or skill-level-appropriate curriculum is a good companion to your road trips and can help reinforce learning. How you track grades depends on the requirements of your state. That's why it's important to know the laws before hitting the road!
Worldschooling
Worldschooling is like roadschooling to the extreme. As its name suggests, worldschooling encourages children to literally see as much of the world as possible. There are many benefits of this type of education, but also a few potential drawbacks. Worldschooling can also be implemented in different ways.
For example, families may elect to move to a particular country for a period of time, enroll their child in a local school to immerse themselves in a new culture, and learn new history in a way that they never could in a traditional American classroom. Some families may opt to stay. Others might move to another country and do the same thing again so their children learn as much about as many cultures as possible.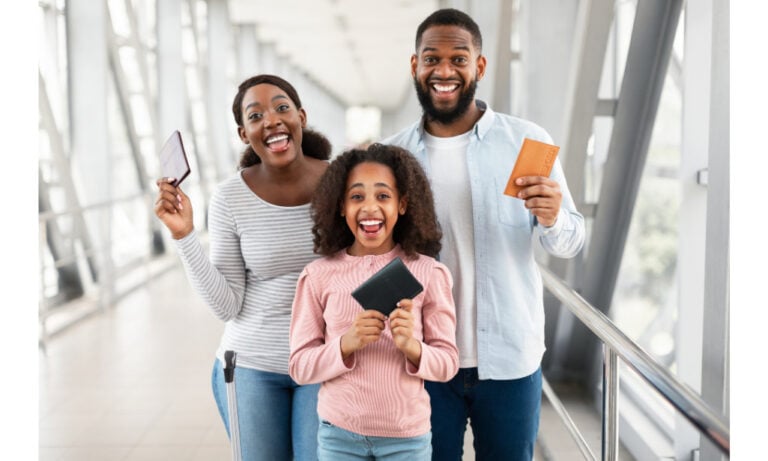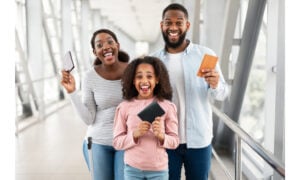 Others may decide to trot the globe, going from country to country for shorter periods of time so their child can learn about even more cultures and histories. This type of worldschooling more than likely would not involve enrolling children in local schools. In this situation, families would likely teach from home…wherever home winds up being.
As with roadschooling, this type of education is quite pricey. Legality is another major consideration–be sure to check local laws in whichever state or country you're looking to stay in. But worldschooling certainly has its perks–check out this very cool (and very tongue-in-cheek) article written by a young woman who worldschooled throughout her childhood.
Unschooling
A somewhat-unconventional method of homeschooling, unschooling essentially puts a child's education into his or her own hands. Unschooling is driven by a child's interests, so parents let go of the reins and allow their children to learn through discovery. Although it sounds unstructured, unschooling actually utilizes some of the same core characteristics as other types of homeschooling–the child's learning style, personality, and interests. But this method certainly involves discipline from both the student and the parents.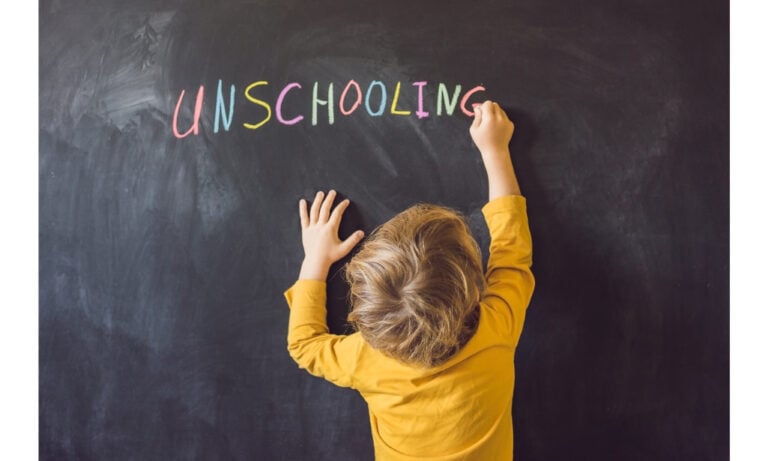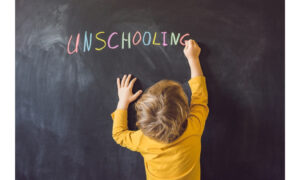 So, what does an unschooler learn? Anything he or she wants. That's why some families love the freedom that unschooling provides. It lets the child explore his or her interests and learn as much as they can about those topics from the world around them. Some unschoolers forsake curriculum entirely. Others use it for some subjects and allow their children to learn the others on their own.
While unschooling is not technically illegal (it is considered a legitimate form of homeschooling, which is legal in all 50 states), it's best to check your state's homeschooling laws for requirements.
Montessori Homeschooling
Did you know…the Montessori approach is named after Maria Montessori, an Italian doctor and educator who, in the late 19th and early 20th centuries, researched and studied how young children learn. Her findings led to the Montessori approach, which places value on each child as an individual with unique interests and curiosities that lead the child to understand the value of knowledge and take the initiative to seek it for themselves. A key point of focus in this approach is self-regulation, meaning that each child needs to learn the appropriate way to act depending on the environment and situation.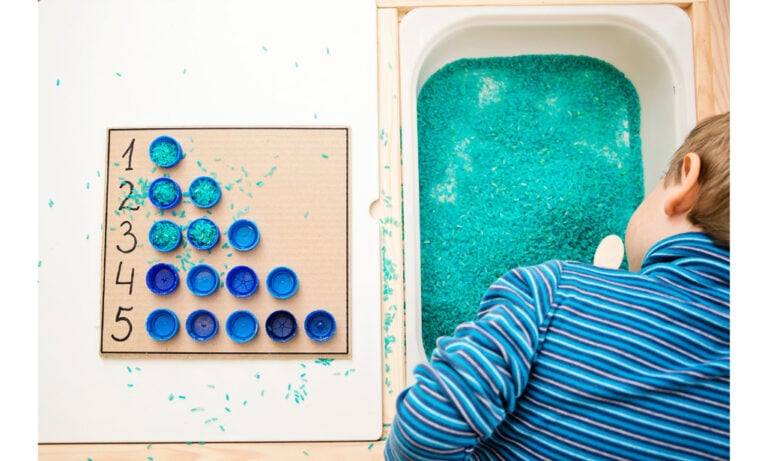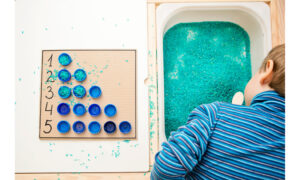 Montessori homeschooling encourages hands-on learning, self-directed activity, and collaboration. It's generally used with younger children, though Montessori education can continue into middle school. A few characteristics of Montessori learning include:
Mixed-age classrooms designed to support child development.

Teachers who facilitate more than instruct; Montessori teachers model the behaviors and values they want their students to learn and follow.

Hands-on, active types of learning.

Both individual and collaborative group learning and activities.

Focus on each child's unique learning style.

The freedom for students to choose which learning activities they want to experience.

The importance of positive behavior and conflict resolution.
Montessori homeschooling, because of its teacher/facilitator and collaborative classroom structure, is best done in a group setting. Look for Montessori homeschooling groups or co-ops in your area if this is an approach that interests you. It could be worth the research, as Montessori learning focuses on preparing children for the larger world that awaits them post-education.
Charlotte Mason Homeschooling
Who is Charlotte Mason, and why is she important to homeschooling? Ms. Mason was a British teacher, lecturer, and author in the late 19th century who emphasized fine literature in her teachings to children. She believed that education was about more than the mind; it was about the person as a whole. How does this translate to homeschooling?
Heavy usage of narrative literature

Outdoor exploration

Appreciation for nature, art, and music

Activities such as journaling, copywork, narration, and dictation
Let's look at those components more specifically to see if they fit into your idea of homeschooling.
Narration: This consists of children telling someone the story they just heard or read. It starts as an oral exercise when the child is young and grows into a written narrative as the child gets older.

Copywork: This is essentially a form of handwriting practice where a student transcribes a piece of literature.

Nature Study: During walks, the child observes and learns about what he or she sees in nature.

Living Books: Children learn from engaging, "living" books rather than formulaic textbooks.
Charlotte Mason homeschooling is intended to be about life as a whole. That includes an appreciation for fine arts and the natural world, a love of literature, the ability to articulate based on narrative exercises, and the learning of grammar and spelling using dictation–all taught in brief lessons. This holistic approach has stood the test of time by focusing not only on academics but on self-discipline and positive habits as well. The curriculum for Charlotte Mason learning can vary widely–in most cases, it relies on fine literature, fine arts education, and nature study to complement core lessons. Parents using this method often mix and match curricula tailored to their child's learning level and personality.
Waldorf Homeschooling
The Waldorf approach to homeschooling is fascinating in that it breaks childhood and early adulthood into three approximately six-year periods. And each is marked by different approaches to education.
Early education (the first six years) focuses on active, hands-on learning and creative play.

Elementary education (the second six years) begins academic instruction plus more use of the imagination and management of emotions.

Secondary education (the final six years) focuses on empathy, critical thinking, and community service.
With its well-rounded approach to education, Waldorf education has grown in popularity from a homeschooling perspective and also through actual Waldorf schools.
The benefits of Waldorf-inspired schooling? Academics are not emphasized during the early years. This allows parents ample time to play and teach through hands-on activities. Also, the primary focus is on age-appropriate learning. Children are not graded during the elementary years; rather, they're assessed by the progress they've made. Additionally, aspects of the natural world are integrated into each stage of Waldorf learning. The end result should be a young adult who is wise in mind, body, and spirit.
As far as classroom learning, parents/instructors have everything they need for early childhood education since textbooks are not necessary at that stage. As children progress into elementary and secondary education, the Waldorf approach recommends teaching a single subject in three- to six-week blocks. This allows the student to focus on one topic, in-depth, before moving on to the next subject or topic. The teaching method combines auditory and visual learning with active learning so students remain stimulated and engaged.
Eclectic Homeschooling
Eclectic homeschooling uses a variety of mixed-and-matched resources and approaches to create a highly personalized learning experience based on each student's personality, learning style, and interests. And this can vary from one semester to the next. Eclectic homeschooling is all about change according to what works best for each child. The key to eclectic homeschooling is truly understanding what drives and motivates your child, and how he or she learns best. This may require some time and different approaches to homeschooling.
There will probably be an adjustment period to get it all down to a science. But the beauty of eclectic homeschooling is that you can keep mixing and matching with all types of curriculum until you get it right.
Classical Homeschooling
Finally, we have the classical homeschooling method, which is likely the oldest, dating back to the Middle Ages. Classical homeschooling bases its approach on a three-part process of training the mind–this is called the trivium. Martianus Capella, a Latin writer, developed the instructional style, which was then popularized during the Renaissance period. The idea behind classical instruction was to be able to teach all human knowledge in a uniform way. Using the "trivium" model, classical homeschooling aims for children to think for themselves. With this approach, students move through three stages:
Grammar stage: This stage is about younger children building foundational knowledge across several subjects through the use of repetition and memorization. Translated for homeschooling, this is the stage where children focus on the core knowledge of math, science, social studies, and language arts.
Logic (or Dialectic) stage: At around the typical fifth-grade age, kids move on to a more analytical way of learning and thinking. This is when they start asking questions (such as "Why?"), comparing and contrasting, and understanding how their learnings tie together.
Rhetoric stage: The final trivium stage logically combines the knowledge gained from the first two stages. This allows teenagers and young adults to form educated and reasonable opinions and express them through verbal debating, persuasive writing, and other forms of communication. During this last stage, students primarily focus on essay writing and public speaking. But they also learn skills that will set them up for success upon graduation, such as politics, accounting, engineering, and business/economics.
Classical homeschooling, while gradually adapting to newer generations, is a tried-and-true approach that's stood the test of time.
If you decide to homeschool, yes, there are quite a few methods of homeschooling from which to choose. But it all comes down to family preference and lifestyle–the factors that should determine how parents want to teach their children. Which method of homeschooling is right for you? Only you know the answer.
No matter which approach to homeschooling you choose, Bridgeway Academy is ready to serve as your partner. Whether you rely on us for support, record-keeping, curriculum, a wide variety of programs and courses, or accreditation, we look forward to serving you throughout your homeschool journey. Please call us at (800) 463-1474 with any questions you may have about any of the methods of homeschooling!