Bridgeway Academy's flexible homeschool options give you complete freedom to do school according to your schedule.
Homeschool support that goes much deeper than academics
Homeschooling for medical reasons can be a tough decision to make. Let's face it…when you have a child who is hurting, you hurt with them. And when it comes to school, you need more than a checklist of academic expectations and deadlines. You need someone who understands the realities of both your schedule and the stress that goes with it.
If you and your child struggle with missed classes, unexpected health flare-ups, scheduling doctors' appointments, and the emotional toll of it all, homeschooling may be the answer you seek.
With Bridgeway Academy, you have the freedom to do school when it works for you. And because we have been a trusted partner for countless families who are walking with their child through health issues, we understand and provide the flexibility and support you need.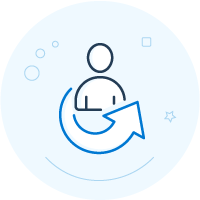 Enjoy community and support
With Bridgeway Academy, there is no one-size-fits-all solution. Instead, all programs are designed to fit you and your student.
And with all of Bridgeway's fully accredited programs, you and your student receive personal one-to-one support, a curriculum tailored to your needs, official records and transcripts, and complete flexibility with your schedule.
Your student will also receive access to the Bridgeway community, where they can interact with students from around the world through our clubs and virtual activities.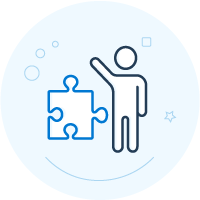 Learn why homeschooling has been the solution for many families navigating medical challenges
Homeschooling has been a life saver for countless families. Whether your child is struggling with a chronic illness or the repercussions of a long-term injury, homeschooling means they don't risk falling behind or losing a school year.
Learn more about the benefits of homeschooling a child who is struggling with medical concerns, and read about how Bridgeway's flexible programs helped one family navigate both medical and academic challenges at home.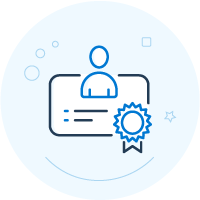 Explore Our Total Care Programs
Bridgeway's fully accredited Total Care programs come in many different formats.
For those who need maximum flexibility, we offer textbook programs that make it easy to homeschool anytime from anywhere.
Bridgeway's online homeschool programs vary as well. Choose from:
Self-Paced Online: prerecorded online courses that make flexible schedules easy and keep all content online (for grades 6-12)
Blended Online: courses that provide a blend of both online and textbook activities to leverage the power of the pen as well as the incredible interactivity of online learning (for grades 1-6)
Live Online Classes: students meet live once per week for direct instruction and teacher support as well as interaction with students from across the country and around the world.
No matter the Total Care program you choose, rest assured that it includes full accreditation, support, flexibility, and all the curriculum you will need for the year.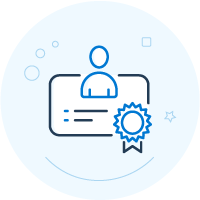 About Bridgeway
Bridgeway Academy was founded in 1989 in response to the need for more freedom in education and the protection that accreditation offers for homeschooling families. Since then, more than 30,000 K-12 students have made Bridgeway Academy their trusted education partner.
We are a fully accredited virtual homeschool academy, meeting the highest levels of accreditation and program quality. We support the parent in their homeschooling journey and take care of making sure their child receives quality curriculum and programming.
We are so Thankful to be with Bridgeway
Both of my boys are dyslexic, and homeschool has allowed them the one-on-one attention that has made all the difference.
Parent
Virtual Open House
On Thursday, July 21st at 2pm, we will share our programs in detail and have a live Q&A!
Virtual Open House! Join us on Thursday, Sept. 3 at 2pm ET to learn the benefits of working with a homeschool academy.