"The greatest sign of success for a teacher… is to be able to say, 'The children are now working as if I did not exist." ~ Maria Montessori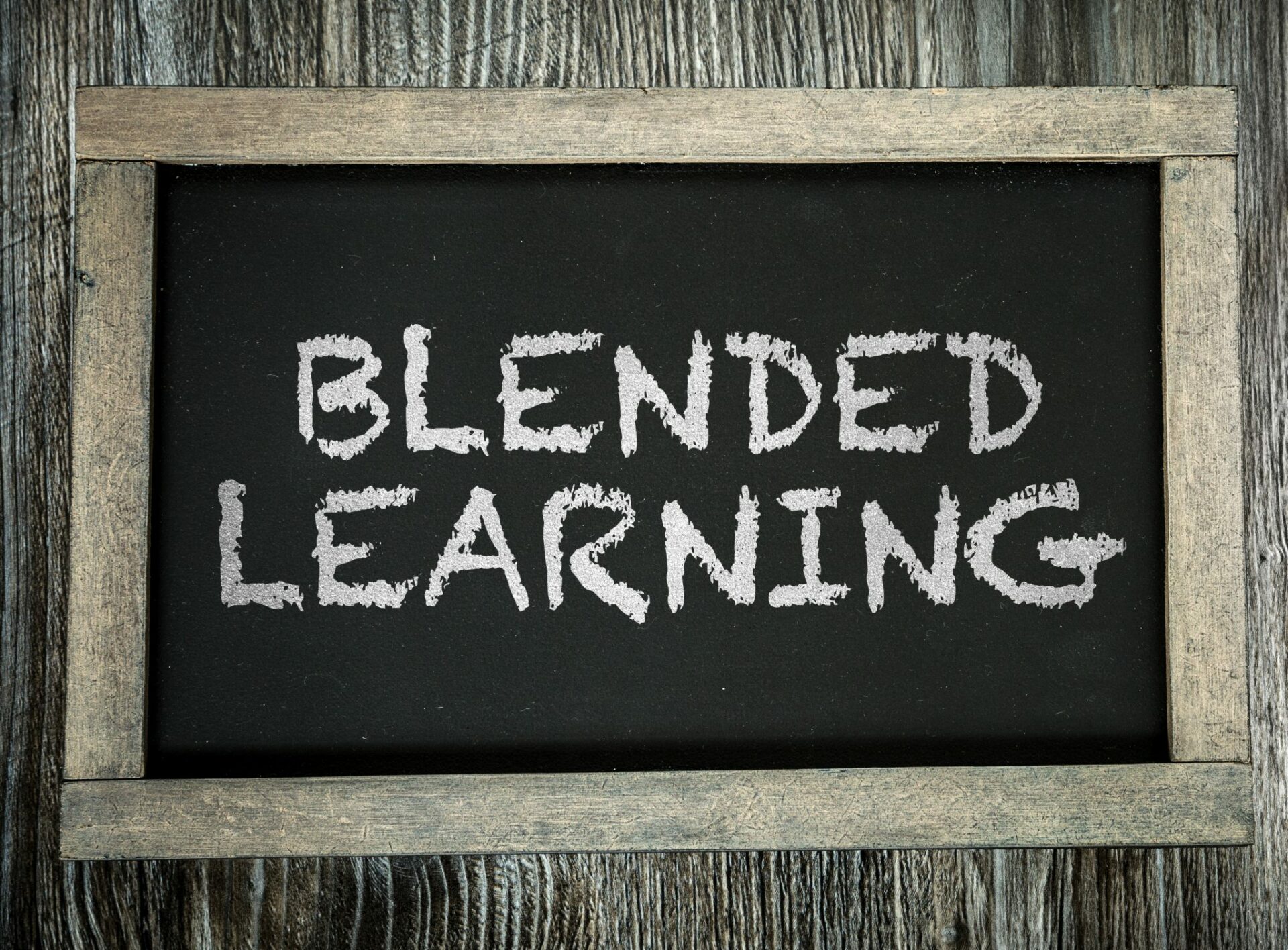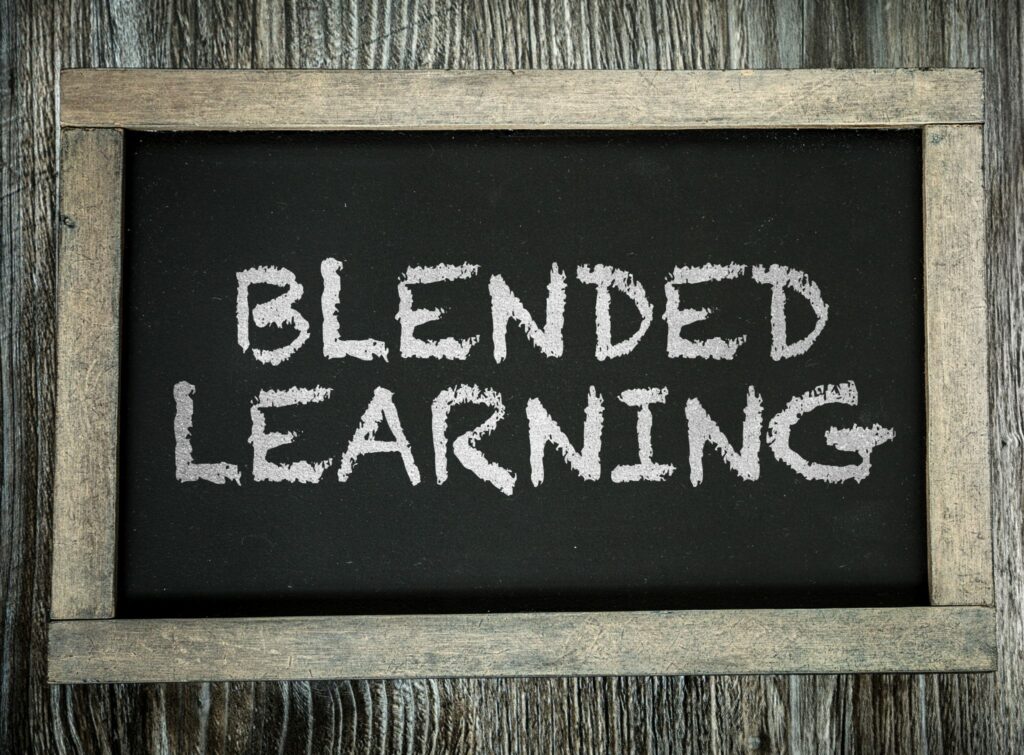 As a homeschool parent, establishing a strong foundation for a lifelong love of learning for my children is very important. Traditional textbook-based teaching methods make developing this explorative passion for learning challenging because it doesn't engage my child through a variety of mediums to enhance their learning experience. It's been found that blended learning helps overcome distractions and challenges by captivating attention using a mix of mediums to deliver lessons from workbook/textbooks to fun, interactive online learning labs.
The goal of blended learning is 'learning without boundaries' which means taking advantage of all the resources available to turn the whole world, and the home, into a classroom that inspires a love of learning. With blended learning in a homeschool setting, there is great flexibility for students to learn at their pace, spend time studying favorite subjects and setting up the schedule to flow around our entire family's needs.
A blended learning model promotes a mix of traditional and online educational tools and delivery elements which provide an enhanced experience. Blended learning reaches my daughter in a more engaging, personal way. Courses and materials are available online and she has some control over the pacing, time and courses she chooses. She can revisit course sections as needed, and there is less pressure to 'keep up' with the pace of the overall class in this online setting. In this way, blended learning accommodates a variety of learning styles and needs. The unique blend of online and traditional educational elements is easy for the homeschool parent to provide guidance on and is fun for the students too! Because the lessons are hands-on, the learning experience is unique to her and puts her in the driver's seat of her education. My daughter has excelled exponentially because of this aspect of the blended learning model.
Teaching experts support our homeschool efforts with prepared course content or live online school classes to enhance the learning experience. The online instruction portions also give me, the homeschool parent, a break to focus on other children or tasks. These sessions make textbook pages come alive with a variety of interactive capabilities. Audio and video tracks, immediate response questions, and more quick access to research online allow my daughter to spend as much time as she needs to grasp a concept. Also, I can enhance the experience by doing hands-on activities, exploring content in textbooks, add in field trips, and require my daughter to demonstrate her new skills to reinforce the material further.
Long Term Benefits of Blended Learning:
Increases comfort with technologies and online research within a safe space

Enables exploration to find answers and interpret information

Promotes self-directed learners by increasing self-motivation and confidence

Inspires independence and critical thinking skills

Instrumental in their success of reinforcing learning in various ways

Excel at problem-solving and navigating around roadblocks

More self-confident and driven in their studies
Blended learning provides an immediate response because it gives my daughter the ability to investigate subjects as deeply as she wants. The immediacy of internet search, and allowing her to fully engage and explore the subject online (while being monitored), helps her take responsibility for her learning and success. Online learning also teaches her how to seek answers to complex problems in her path. Being self-directed is a valuable skill that will shape her as a future leader, scientist, explorer, or maybe even as an educator. And being a self-starter is something I'm already teaching at home through chore charts and a rewards system for self-directed positive behavior reinforcement.
The concept of blended learning is not new, but it is taking off as more students, like my daughter, around the world embrace the web as a new learning tool. With the support of a well-researched, teacher-led curriculum, blended learning is the best of both worlds for homeschool families.
Learn more about the benefits of Blended Learning in this whitepaper or Press Release about the program launch.