You may have seen our comprehensive list of famous homeschoolers and wondered why and when they were homeschooled. Turns out, many of them chose to be educated at home for the same reasons you decided homeschooling was the best form of education. Some people on this list were bullied, some disenchanted with their local school systems. Others were prodigious athletes or performers who needed a flexible schooling schedule to complement their rigorous training regimens or job requirements. As you learn a little bit about each person's story and accomplishments, you may be surprised by how well you can relate to some world-renowned personalities. And who knows? Someday you may make the updated version of this list!
In this post, we'll take a look at some seriously famous and accomplished entertainers…who just so happened to be homeschooled before (or while) making it big!
• Taylor Swift – musician: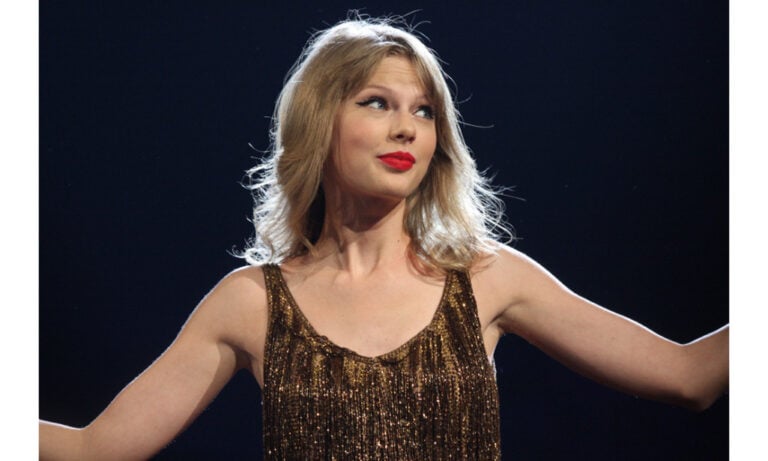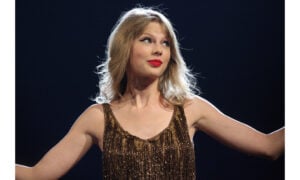 Where to begin? How about 12 Grammy® Awards, an Emmy®, 29 Billboard Music Awards, 41 American Music Awards, 10 Country Music Association Awards, more than 120 Guinness World Records, and a spot on Rolling Stone's "Top 100 Songwriters of All Time" list. Not enough? There are more than 114 million albums sold worldwide, a spot on Time's "Most Influential People in the World" list three times, the first woman to win a Grammy® Award for Album of the Year three times, and on and on. Taylor Swift has been one of the world's most popular and recognized celebrities since she was 14 years old and released her debut album. Because of her immense popularity and whirlwind schedule, Taylor left public school after 10th grade and finished her high school education via homeschooling.
• Justin Timberlake – actor/musician: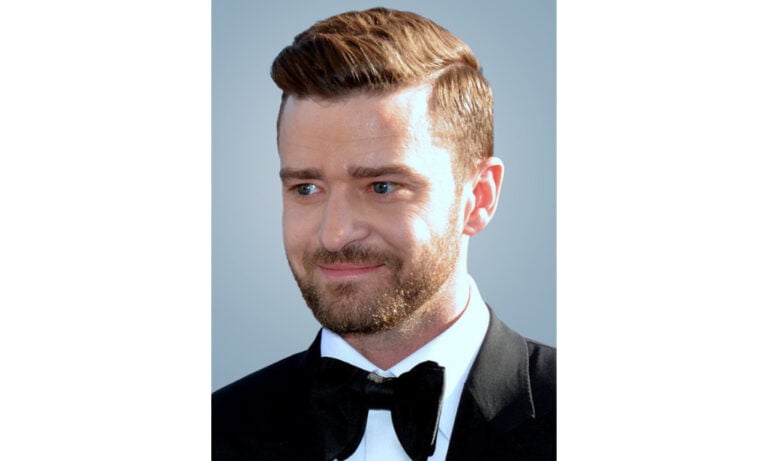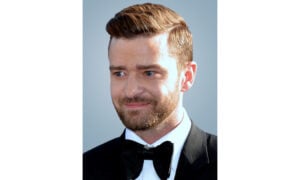 Another world-famous celebrity, another homeschooler! Justin Timberlake's career took off at an early age, starting with a stint on The Mickey Mouse Club. He followed that with his star-making turn in the hugely popular boy-band, *NSYNC, at age 14. Since then, Justin has embarked on an incredibly successful solo recording career, starred in several blockbuster films, and garnered tons of awards, including 10 Grammy® Awards, four Emmy® Awards, three Brit Awards, and nine Billboard Music Awards. He's sold more than 30 million albums worldwide and was named one of the "100 Most Influential People in the World" by Time twice. Justin graduated high school via distance learning classes. He was presented his diploma on stage at a concert in 2000!
• Justin Bieber – singer/musician: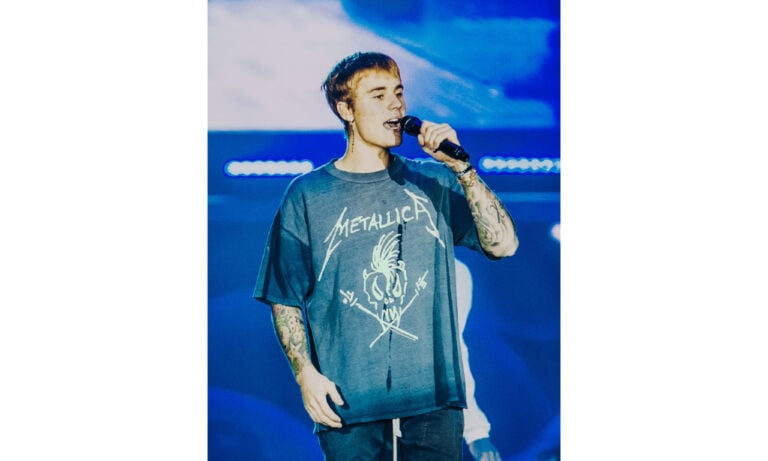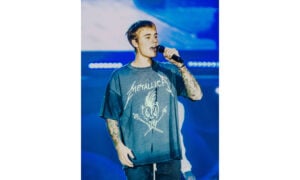 Justin Bieber burst onto the scene in 2007 at the age of 13. Sixteen years later, he's still in the spotlight. Aside from being one of the most famous performers on the planet, Bieber owns American Music Awards and Grammy® Awards, sold more than 150 million records worldwide, and was named by Forbes magazine as one of its "Top 10 Most Powerful Celebrities" three times. Due to his soaring popularity and hectic schedule, Bieber homeschooled during his four high school years (mostly online) and received his diploma in 2012.
• The Jonas Brothers – musicians/entertainers: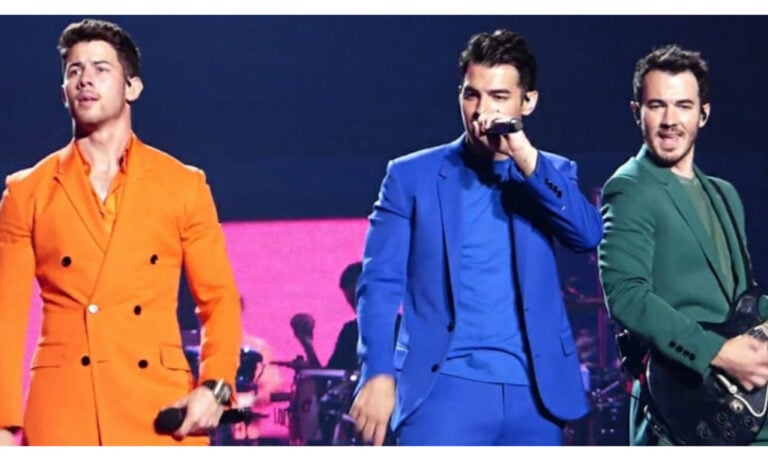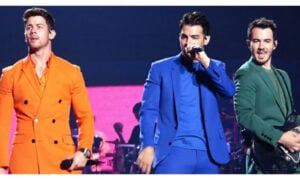 Brothers Kevin, Joe, and Nick Jonas started playing as a band in 2005 before becoming Disney Channel stars, first in the film Camp Rock, and then in their own series, Jonas. The Jonas Brothers released four albums before splitting up to pursue solo projects. They reunited, completed another album, and released the song "Sucker" in 2019, which debuted at #1. That was the first such milestone for the talented siblings. Kevin, Joe, and Nick were homeschooled by their mother for the duration of their education, until each graduated from high school.
• Emma Watson – actress/model: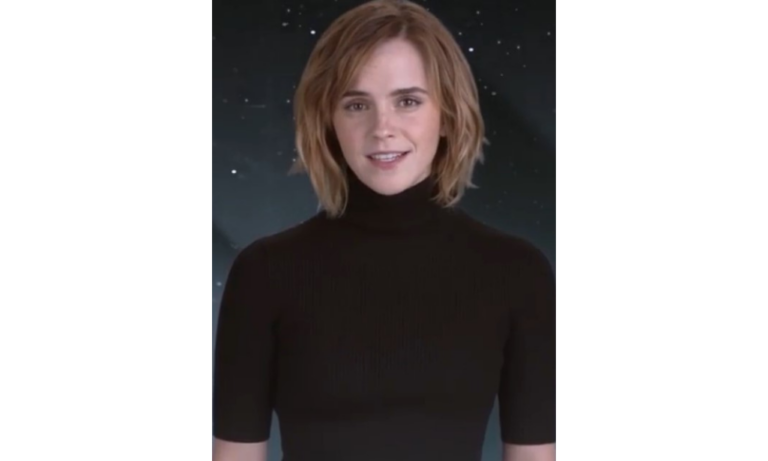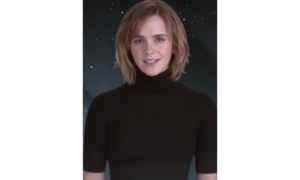 We all recognize Emma Watson as Gryffindor genius Hermione Granger from the series of Harry Potter movies, which she began filming at age 10. Because of the time commitments of the legendary saga, Emma left traditional school and received tutoring on-set through the final movie. After taking a year off, she studied at Brown University, graduating in 2014. Since then, she's worked as a model and appeared as Belle in Disney's live-action version of Beauty and the Beast, among other roles. Emma is also a staunch advocate of women's rights and was named a United Nations Women's Ambassador.
• Christina Aguilera – singer/entertainer: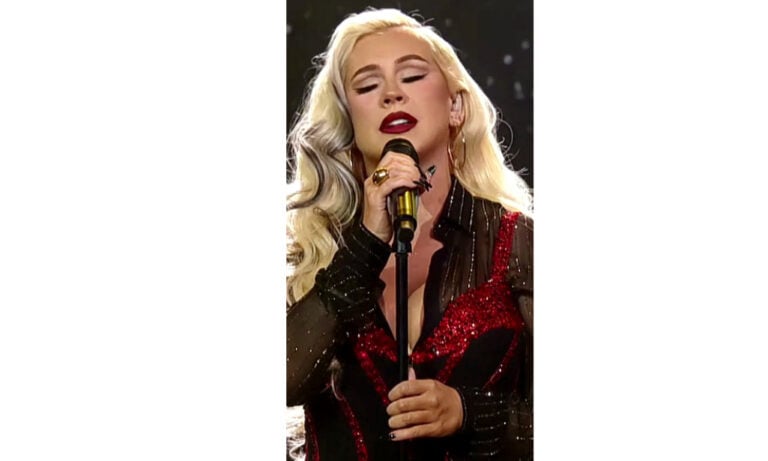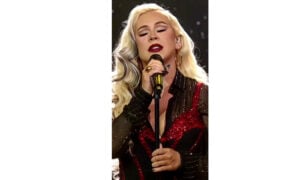 Christina Aguilera has been in the spotlight since a young age, beginning in 1993 when she joined the cast of Disney's The Mickey Mouse Club. Having also performed on Star Search as well as local TV shows, Christina endured bullying at school, so much so that she left high school in ninth grade and homeschooled through graduation. She overcame that difficult time in a big way, releasing her debut album in 1999, which led to almost-immediate stardom. Since then, she's sold more than 90 million albums worldwide, won five Grammy® Awards, has a star on the Hollywood Walk of Fame, and was a coach on The Voice for five seasons.
• Dakota Fanning – actress/model: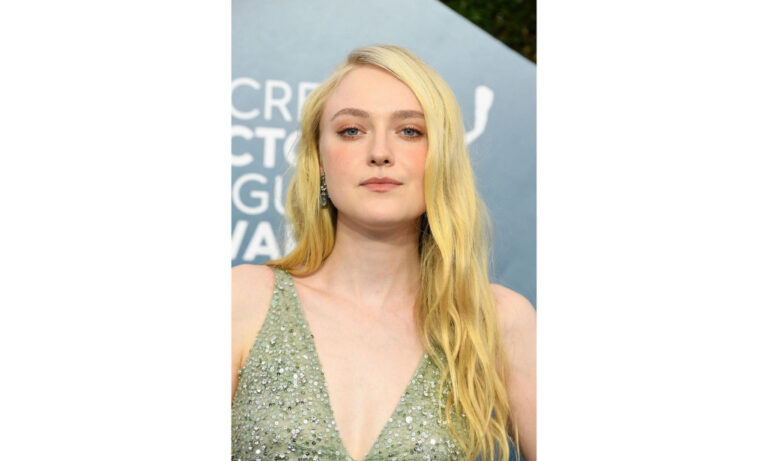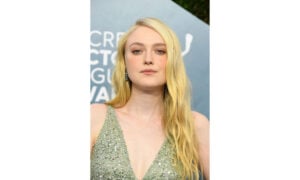 At age seven, Dakota Fanning began her Hollywood career. At the age of eight, she was nominated for a Screen Actors' Guild Award, making her the youngest in history to earn that achievement. Since then, the critically acclaimed actress has appeared in dozens of films and TV series. Due to her busy acting schedule, Dakota homeschooled from second grade through eighth grade before re-enrolling in high school. She ultimately attended NYU in 2011, graduating in 2014.
• Selena Gomez – singer/actress: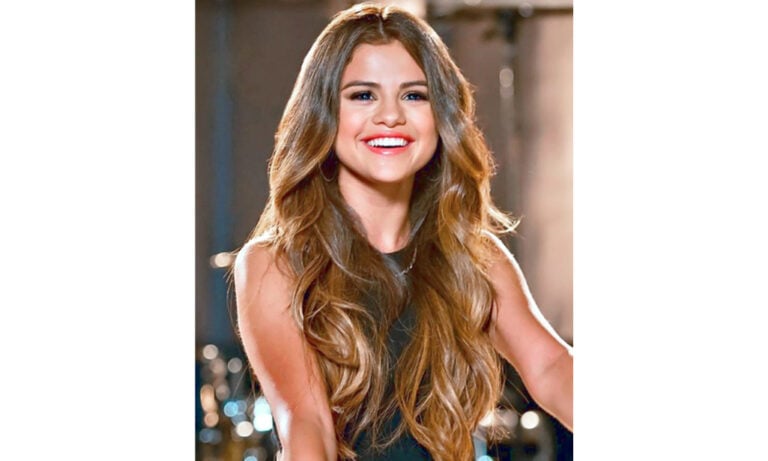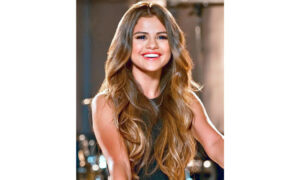 Selena Gomez's career took off in a big way in 2007, when she earned the lead role in the Disney Channel show, Wizards of Waverly Place. Since then, she's starred in several movies and began a successful music career, first with her band The Scene, and then as a solo act. Because of her success, Selena received her high school diploma through homeschooling in 2010.
• Demi Lovato – musician/actress: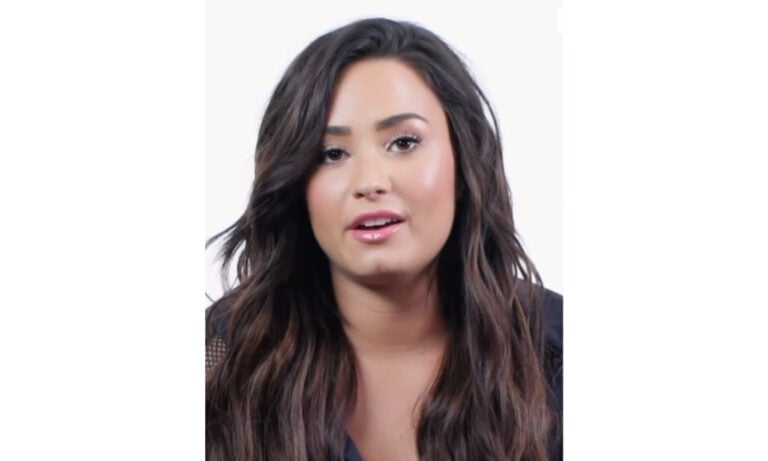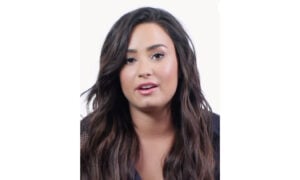 Like her good friend Selena Gomez, Demi Lovato was a Disney teen idol, starring in the series Sonny with a Chance. Her primary love is music, having learned piano by age seven and guitar by age 10. She's released six studio albums, all of which debuted in the Billboard top five. But life wasn't always so sunny for Demi. She left school because of severe bullying, which led to years of suffering from mental health issues and eating disorders. She turned to homeschooling as a way to immerse herself in a positive environment, and it worked! Demi graduated high school a year early and has established herself as a bona-fide star and advocate of mental health and eating disorder awareness.
• Ryan Gosling – actor/musician: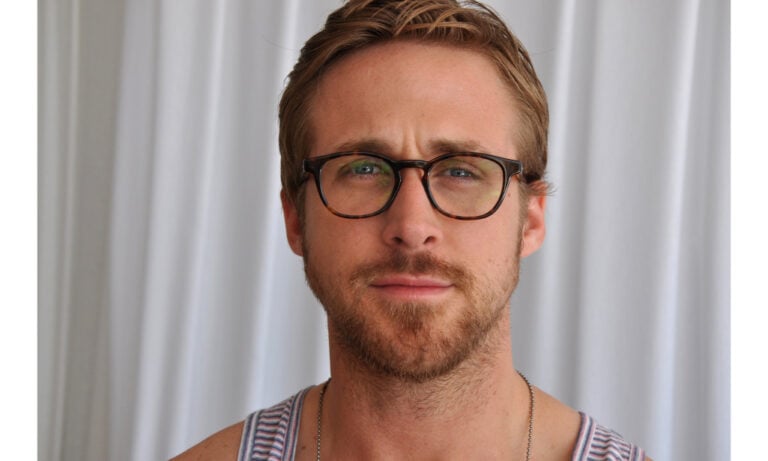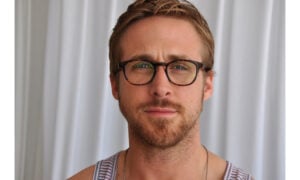 Today, Ryan Gosling is one of the most successful actors in Hollywood–and a real-life Ken doll. The Canadian actor has won a Golden Globe® and earned two Academy Award® nominations for his work. But, like Demi Lovato (and so many others), bullying led Ryan to leave his traditional schooling and partake in homeschooling. While he only homeschooled with his mother for one year, that school year made a profound impact on Ryan's life. He said that homeschooling "gave me a sense of autonomy that I've never really lost." Given his incredible success, it's safe to say that homeschooling, even briefly, was a brilliant choice.
• Hailee Steinfeld – actress/singer: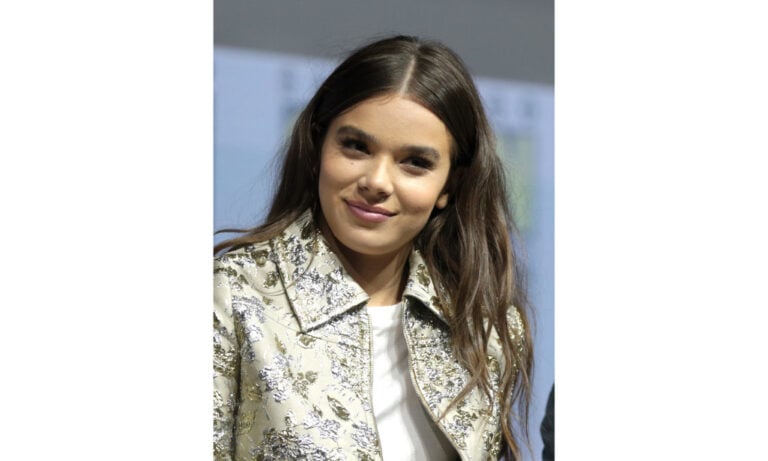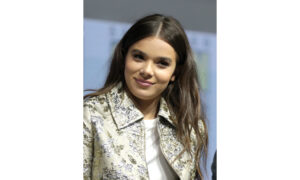 Hailee Steinfeld's recent string of success is undeniable. In addition to an Academy Award® nomination for her role in True Grit, Hailee has starred in hit movies like Bumblebee, Spider-Man: Into the Spider-Verse, and the popular Pitch Perfect films, as well as the Marvel series Hawkeye. Along with her Hollywood success, Hailee is an accomplished singer. Sadly, she experienced bullying and social issues in school, so she began homeschooling in 2008 and continued through her high school graduation in 2015.
• Michelle Williams – actress: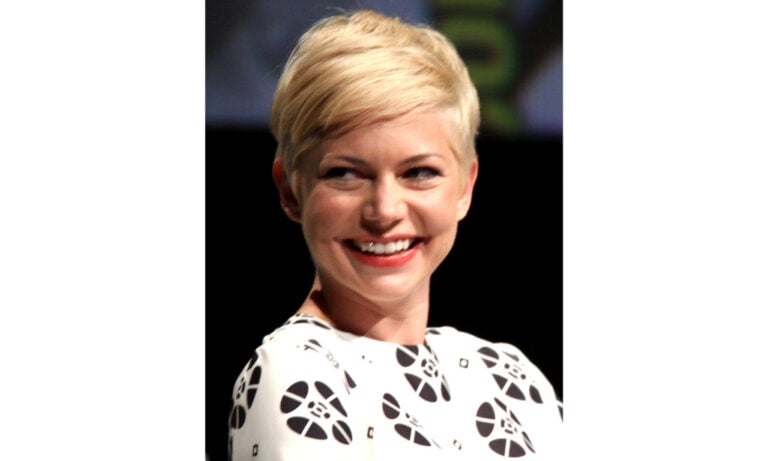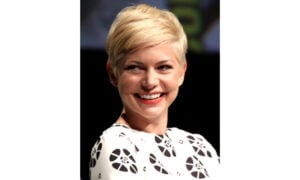 One of the most highly acclaimed actors of this generation, Michelle Williams is a truly remarkable talent. Her career took off while starring in the teen drama series, Dawson's Creek, at the age of 18. After some lower-profile roles, Michelle gained global recognition with her Academy Award®-nominated turn in the film Brokeback Mountain. That performance was the first of five Academy Award® nominations, to go along with two Golden Globe® Award wins, a Primetime Emmy win, and a nomination for a Tony Award®. No matter which role she takes, Michelle turns in a critically-acclaimed performance, making her one of the most successful and sought-after actresses in Hollywood and on stage. Williams attended public school through ninth grade, at which point she wanted to leave because of social problems. She pulled out of school to focus on acting and received tutoring at home. She eventually completed her high school education via correspondence.
• Chloe Grace Moretz – actress/model: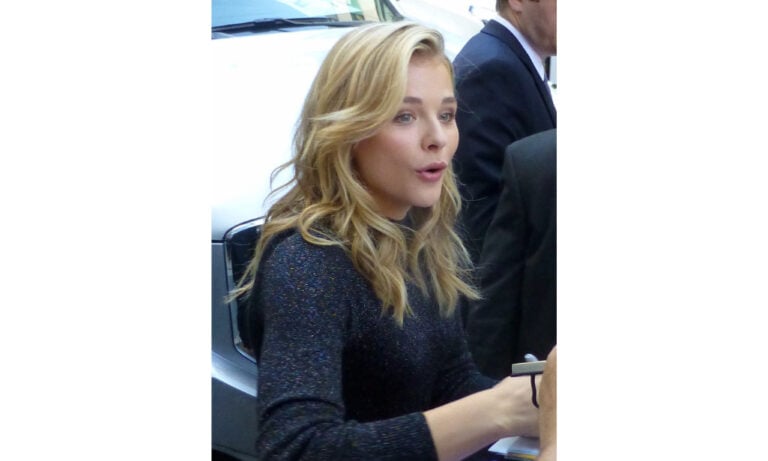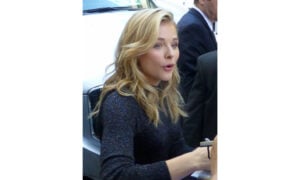 A supremely talented actress, Chloe Grace Moretz has been appearing in films since the age of six and has dozens of acting credits at the age of 26. Her acting range allows her to star in any type of film or TV show, from comedies (Diary of a Wimpy Kid, 30 Rock, Neighbors 2: Sorority Rising) to dramas (Brain on Fire, The Miseducation of Cameron Post, The Peripheral) to horror films (Carrie, Let Me In, Suspiria). Moretz was homeschooled by her mother and loved the experience.
• Kristen Stewart – actress/model: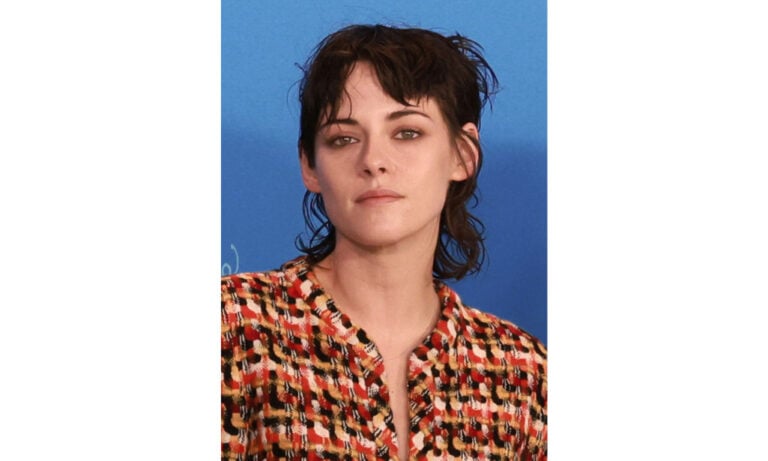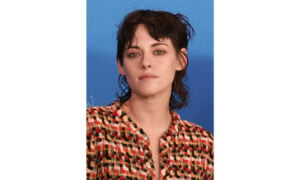 It seems like Kristen Stewart has been around forever, but she's only 33! Kristen gained worldwide attention as Jodie Foster's daughter in the 2002 thriller, Panic Room. Since then, she's been in the spotlight, never more so than at the age of 17 when she landed the role of Bella in the Twilight movie saga. That catapulted her into the Hollywood stratosphere and landed her on Forbes most-powerful lists by the time she was 21. She also became a fashion icon thanks to the Twilight films. When her career started trending up after Panic Room, Kristen left school after seventh grade and began homeschooling via correspondence classes and continued until she graduated from high school.
• Evan Rachel Wood – actor/musician/model: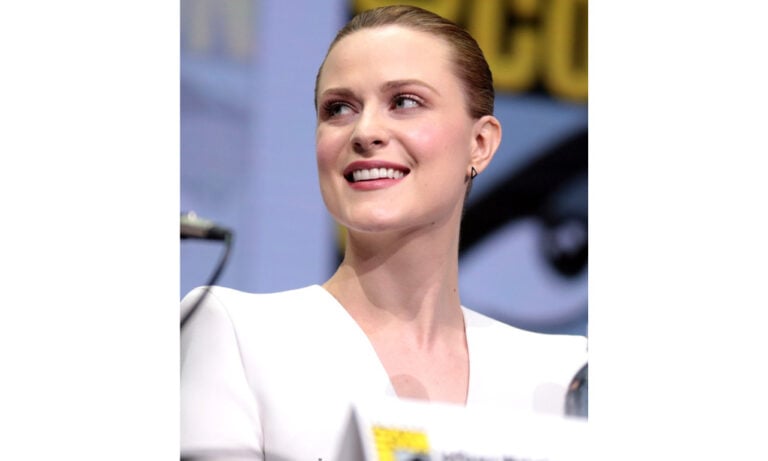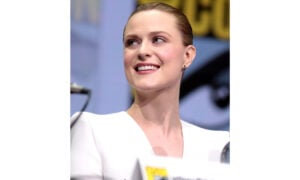 Evan Rachel Wood is one of Hollywood's most in-demand actresses, having earned Emmy® and Golden Globe® Award nominations for her roles in Westworld, Mildred Pierce, and Thirteen. She also appeared in True Blood for three seasons, as well as many other movie and television roles. Wood briefly attended elementary school as a child but left to be homeschooled. She eventually earned her high school diploma at the age of 15.
Next time, we'll take a look at some famous athletes who were homeschooled!