There's no doubt that homeschooling can be expensive. Not every family can afford the most pricey curriculum or supplies. Especially for multiple children. But we're here to tell you not to let money get in the way of pursuing the best possible education for your child. Why? Because you can homeschool affordably! How? By being conscious of what you're spending and how you're spending it. In other words, we'll tell you how to homeschool on a budget!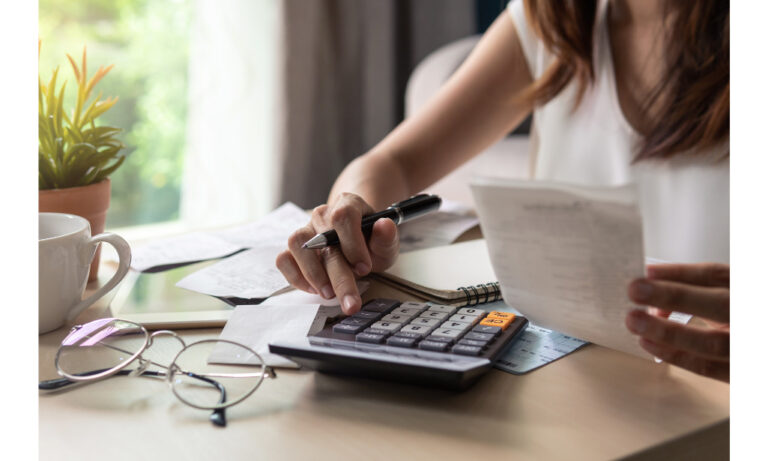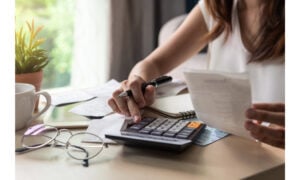 There are a few buckets of homeschool expenses to be mindful of. These include curriculum, supplies and materials, activities, and field trips. We'll look at each category and share some tips on how to get the most out of your money (and even save money!) when you homeschool on a budget–without sacrificing quality.
Curriculum
This is usually the biggest expense when it comes to homeschooling. And while you certainly want the best curriculum out there, you don't have to break the bank to find the perfect homeschool curriculum for your child. No matter what publisher you use or what type of curriculum you purchase, the most important thing is ensuring it is the right fit for your student. Even if you have to spend a little bit more on curriculum that matches your child's learning style, it's worth it. Because buying the wrong curriculum and then eventually replacing it with a better choice will wind up costing you a lot more money in the end.
Look for used curriculum.

As long as the curriculum is current, why pay full price for it? By checking out eBay, Amazon, or even your local homeschool groups and co-ops, you can probably locate a high-quality curriculum for a fraction of the price of a new set. Just make sure the books aren't

too

used…after all, you do want to get a full school year out of them. Don't forget about instructor's guides, too! And the great thing about used curriculum is that you can sell it again when you're done and make some of the money back that you spent!
Reuse the same curriculum with younger children.

If you have other children who are a few years younger, hang onto your curriculum and use it again when they're ready! Now you're getting twice as much bang for your buck!

Teach your kids together. Even if your kids are a couple years apart, there's no reason you can't teach them some of the same subjects. By doing so and having them share the curriculum, you save by not having to buy extra.
Search online for free resources. They're out there! Just take a few moments and do a Google search for free homeschooling resources. Odds are you'll find plenty that you can use.
Watch for curriculum sales.

Curriculum doesn't often drop much in price, but every now and then you can find a sale that can help you save.

Curriculum Express

, for example, has fairly regular sales online–plus free shipping if you spend $75! Just make sure to check websites regularly so you don't miss a chance to save.
Supplies and Materials
Every homeschool needs supplies–pens, pencils, paper, binders, folders, glue sticks, etc. And while each of these supplies may not cost much individually, it adds up! Here are a few tips for buying educational materials and supplies as you homeschool on a budget.
Sharing is caring. Find some other homeschool groups or friends and share your materials with one another. Maybe someone has a lot of extra scissors or construction paper. Maybe you have extra folders and pencils. Trade amongst yourselves to thin the cost of supplies for everyone.
Buy supplies in bulk.

No, you probably don't

need

200 pens, but buying in bulk is usually a better investment than purchasing supplies in smaller quantities. And, as mentioned above, you can share or trade your extras with fellow homeschoolers to ease the financial burden all around.
Take advantage of the local library.

Libraries are very underrated resources for homeschoolers these days. But they have a lot of useful tools! If you're doing a lesson on the Civil War, your local library probably has dozens of books covering the topic–and that's perfect to complement your instruction. Plus, libraries often have a DVD section as well as audiobooks on CD. Plus, there are magazines, newspapers, computers if you're in need of technology, and even meeting space for homeschool groups. Take advantage of your local library–after all, your tax dollars are already supporting it!

Review your subscriptions…and use them!

Netflix, Discovery+, Hulu, Amazon Prime, Disney+…you probably have at least one of these subscription services. So why not make full use of it and work some of their content into your homeschooling? Most streaming services offer some pretty amazing documentaries on a variety of topics. Some of the science-related docs on Netflix, Discovery+, and Disney+ are absolutely breathtaking. And they're great educational tools. Similarly, if you have a gym membership, an aquarium or zoo pass, or any other type of subscription or membership that could be useful, get your money's worth! Take your kids to the gym for phys ed, have a science field trip at the aquarium–you get the idea!
Field Trips
Speaking of the aquarium and the zoo…field trips are one of the many perks of homeschooling. You can have a marine biology lesson in front of a shark tank! Or a lesson about the American Revolution outside of Independence Hall! Field trips are the best! But…they do get expensive, which is why you should follow these tips to save money.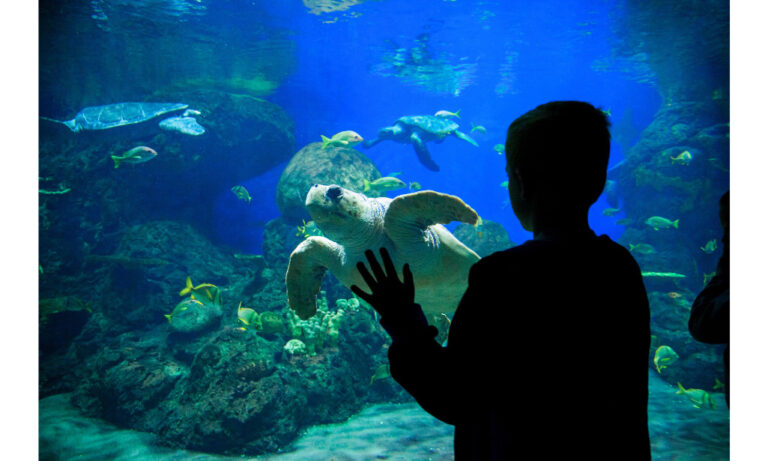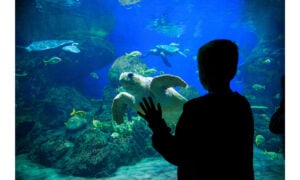 Ask for a homeschool discount.

Don't be shy! Most places don't actively promote their homeschool discounts, but many places offer them. You just have to ask. The worst they can do is tell you they don't offer one. But many field trip venues do, and the savings could be substantial. One note: Be sure to have homeschooling proof to present, such as the letter of intent to homeschool that you wrote to your local school district.

Stay away from busy times.

This can benefit you in a couple of ways. One, by visiting an attraction or landmark during their "offseason", you will likely pay less than if you visited during peak season. When these places are slower, they tend to lower admission prices to attract more visitors. Second, it's called the "offseason" for a reason–fewer people. And that means less crowds and more time seeing what you want to see and teaching what you need to teach.

Stay home and go on a virtual field trip. As long as you have a computer or tablet and a reliable internet connection, you can go anywhere you want without leaving your home! Virtual field trips give everyone the opportunity to explore a new country or city or landmark without having to spend a ton of money on travel and admission. If you have a destination in mind, say, The Louvre in Paris, just search for a virtual field trip or tour. Now you can wander the halls and see the incredible exhibits at the

world's most famous museum for free

!
Homeschool Activities
Activities for homeschoolers can take on a variety of shapes and sizes. They can consist of things you already have in your home (games, art projects, etc.) or they can be excursions and gatherings with a group. Either way, you don't need to spend a fortune to partake in fun homeschool activities!
Join a local co-op.

Co-ops

provide so many valuable opportunities for your children to not only participate in group activities but to make new friends and learn from other students and parents. And co-ops benefit the adults, too, as you now have a new source of ideas, information, and friendship. Look up homeschool co-ops in your area and ask how much it costs to join. It likely won't be very much, but what you can get out of a co-op makes it invaluable.

Have a group learning session.

Whether it's with other parents in a co-op or through an independent teacher or tutor, group sessions can be a fun and different way for your child to learn. You may be the best instructor in the world. But at some point, your child will probably start tuning you out if yours is the only voice they hear. Sometimes a change of pace is needed to keep things fresh. Getting your child together with other children for a group tutoring or learning session is not valuable. Plus, it can be quite cost-efficient if you split the cost of a tutor or teacher with other families. And if other co-op parents want to teach a group lesson, you probably don't have to pay a dime!

Find group discounts.

As we mentioned, you may be able to get a homeschool discount at certain attractions, like museums, aquariums, zoos, and others. If these venues do not offer a homeschool discount, however, don't fret! Because most places do offer group discounts if you have enough people in your party. Taking a group outing is fun for everyone, and it can potentially save you some significant money.

Sign up for emails.

Yes, we get it…you're probably thinking the last thing you want is more emails in your inbox. But when you join a mailing list, you often receive a nice discount on your first purchase. And you're also among the first to know about future sales or discounts or promotions that can cut prices significantly. It may take you an extra few seconds to sift through your emails, but saving money makes it worthwhile. Whatever type of activity interests your child (whether educational or not), go to their website and jump onto their email (and/or text) lists. This can include amusement parks, mini golf, trampoline parks, museums, zoos, aquariums, art studios, libraries, local sports teams…the list is endless.
There's no doubt that homeschooling can be expensive. But it doesn't have to be. By using some of these tips and knowing how to homeschool on a budget, you can provide your child with an amazing educational experience without breaking the bank. If you're looking for a homeschool partner, Bridgeway Academy is here to help! With Bridgeway, you can go as far as planning an entire school year with us through one of our homeschool programs, or you can just rely on us for support and accreditation. Call us today at (800) 863-1474 to learn more!