You know when fall arrives. You can feel it in your bones and see it as the leaves start to change their colors. Where I live in Pennsylvania, I just broke out my scarves and started my addiction to pumpkin spice lattes. Apple cider, pumpkin pie, fall festivals, corn mazes…I could go on and on about the beauty of autumn. But the change of season isn't just exciting for adults — fall brings such joy to children and adults alike! Why not take some time this fall to explore one of the season's most iconic symbols: the pumpkin! Check out my favorite activities and lessons for kids to celebrate the season!
The Best Pumpkin Lesson Plans
Pumpkin "Volcano"
You've heard of the volcano experiment — now "fall" into a new twist! Clean out the pumpkin as usual, then fill it with baking soda, dish soap (for added bubbliness), and vinegar. Watch both the fizz float over the top and your child's delight. For older kids, explain the chemical reaction between baking soda and vinegar for an educational science lesson.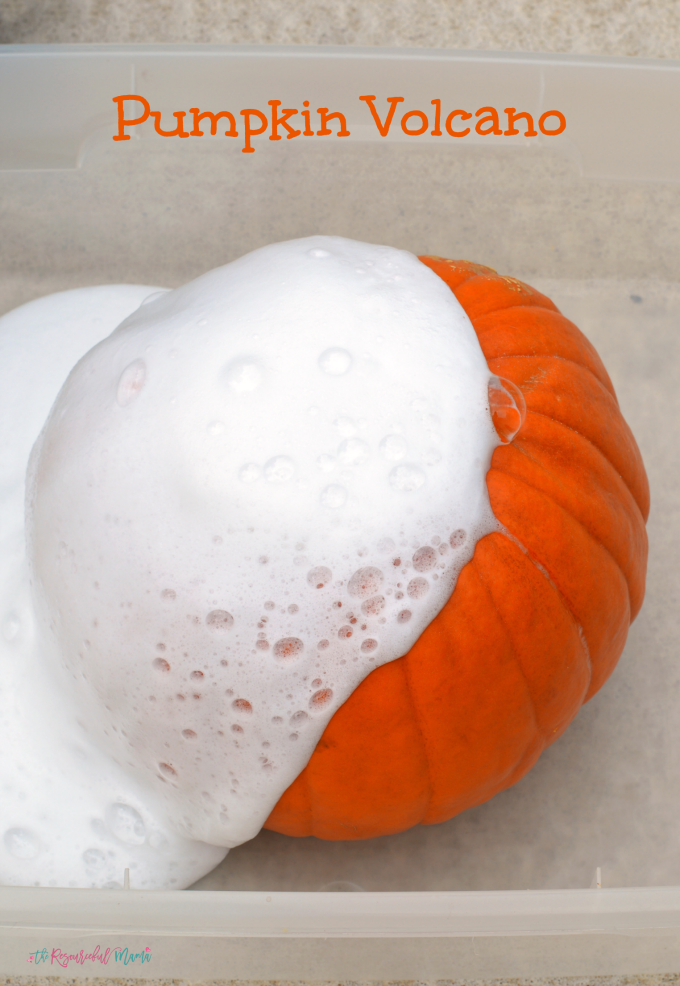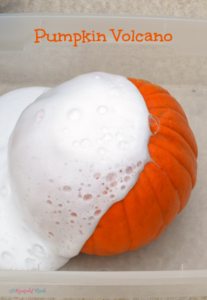 Paper Plate Pumpkin Activity
Explore science and show your kids what the inside of a pumpkin is like without all of the mess! Take two paper plates — one depicting the outside and one the inside — and color them accordingly. This is great for elementary school children who may not want to stick their hand inside the real thing (we don't blame them).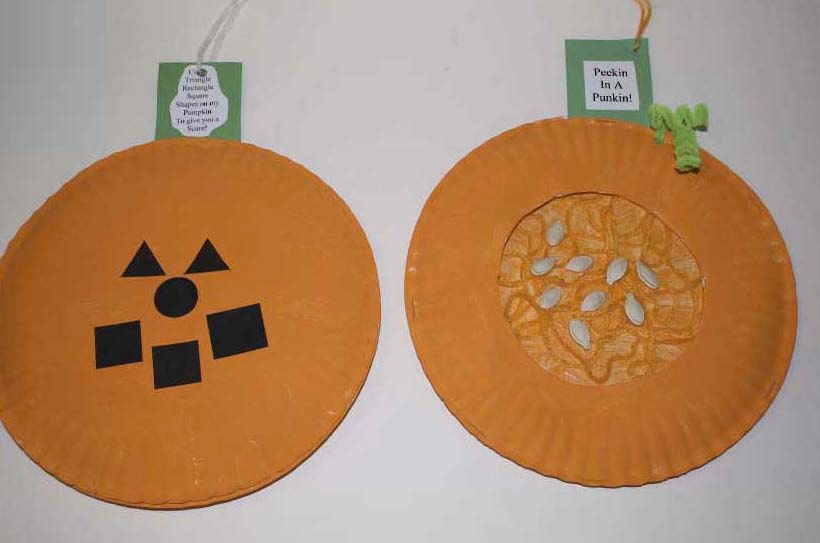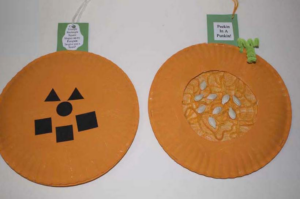 Pumpkin Seed Art
Instead of roasting seeds, why not paint them? Using plastic bags, washable poster paint, and acrylic paint, you and your kids can create colorful works of art, like a tree or flowers. This is a wonderful way to integrate art into fall lesson plans!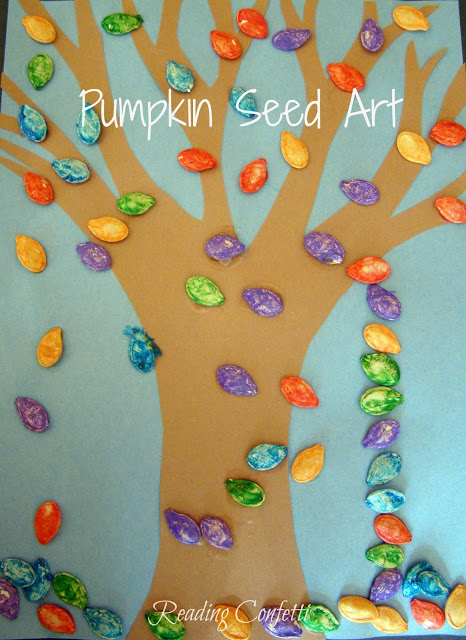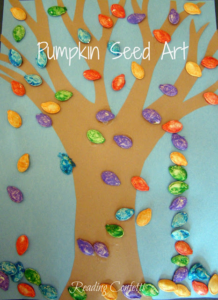 Pumpkin Investigation
This pumpkin science activity is fun for any age. Have your child use his or her senses to describe the gooey, sticky mess that is the inside of a pumpkin. It's a very simple and a low-cost way for your child to enjoy sensory play.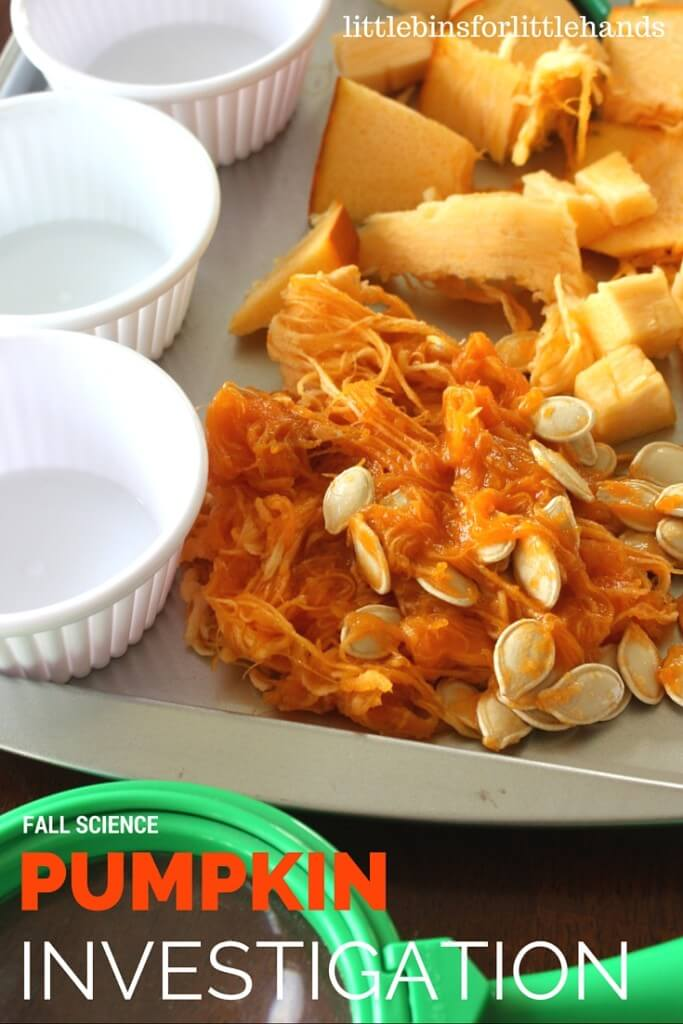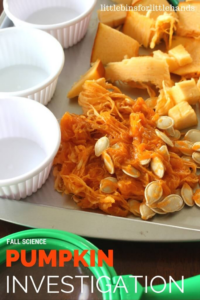 STEM with Pumpkin Candy
Introduce your kids to entry-level STEM (science, technology, engineering, and math) and spark their imagination! Your preschooler will love this candy-based activity! Using playdough and stale pumpkin candy, this activity will engage their counting and technology skills.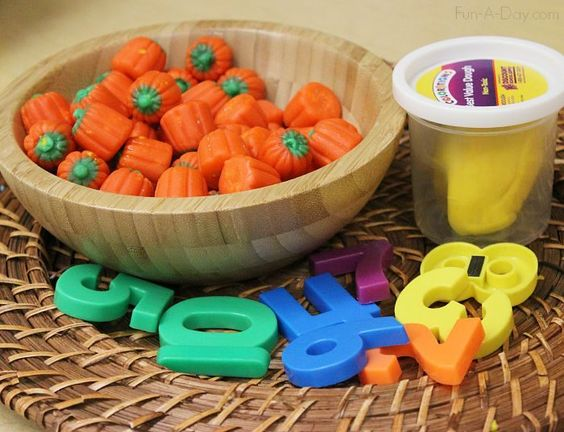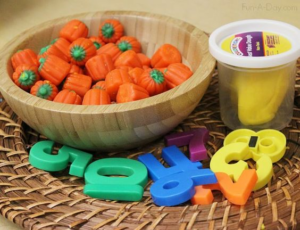 Pumpkin Sight Words
Fall lesson plans aren't just limited to science; they're for reading, too! Your kindergartener can work on his or her spelling skills with a cute pumpkin spelling worksheet. This can also build their fine motor and writing skills. Your child will fall in love with the adorable pumpkins and have their words memorized in no time!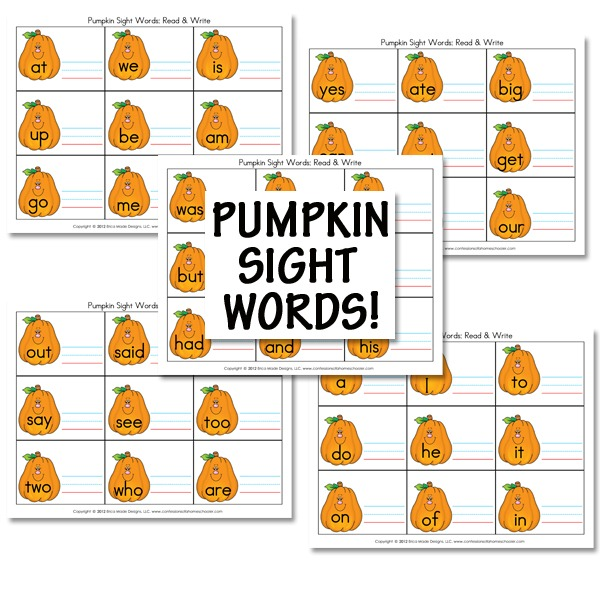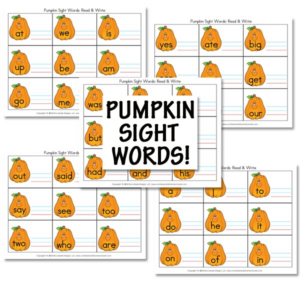 There are so many ways that you can use pumpkins in fall lesson plans. From STEM to language arts activities, don't be afraid to change up your homeschooling routine for autumn and focus on pumpkins. And if your kids do well, serve them up some pumpkin pie as a treat.
Don't forget to check out our Pinterest page for more fall activities!
How do you celebrate fall in your homeschooling routine? Tell us in a comment below!