For some people, doing good is in their blood. It's simply a part of who they are, and they don't understand why others seemingly make a big deal over their charity and selflessness. You can count Arianna Anderson, a 2022 Bridgeway Academy graduate and the winner of our Outstanding Service Award, among them. "Receiving the Outstanding Service Award was very surprising!" said Arianna humbly. "Unexpected, for sure. I never expected to be rewarded for helping people!"
But, in an increasingly fractured country and world, it's so important to single out and truly appreciate and recognize citizens such as Arianna for their tireless efforts to make the world a better place for everyone.
Arianna's Humanitarian Efforts
Before she joined Bridgeway Academy, Arianna participated in an international mission trip with her private Christian high school. She and a group of students excitedly made their way to Santa Maria de Jesus in Guatemala to work with an organization called Catalyst Resources, which partners with churches to help the Guatemalan people.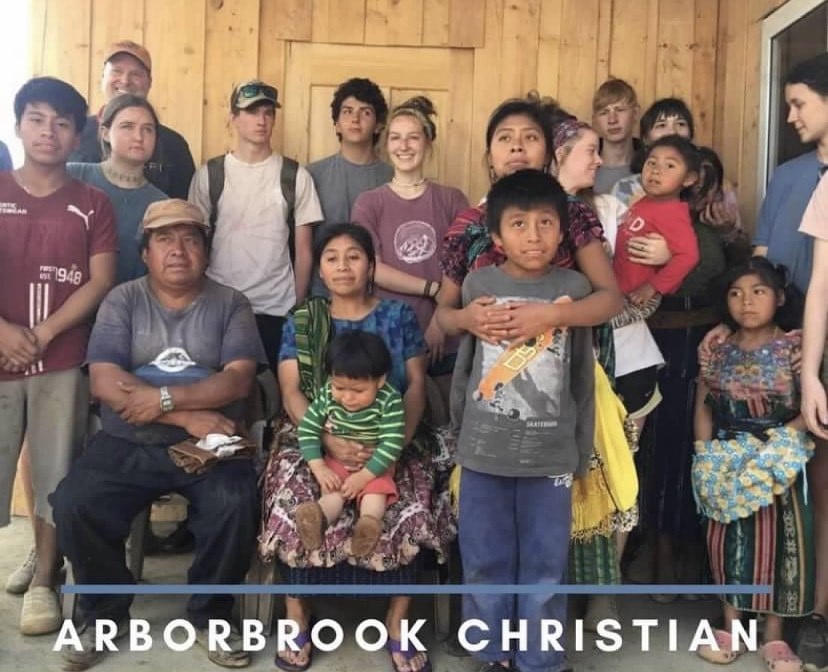 While in Guatemala, Arianna and her classmates exhausted themselves working to build three family homes while still finding time to spend half of their days teaching Vacation Bible School to the children of the village. Not only did Arianna and her fellow missionaries complete three family homes, but they also provided beds, a kitchen table, and a water filtration system for the families. Perhaps most rewarding, they were able to dedicate the homes to each family.
"The Guatemalan people were incredibly grateful and gracious," explained Arianna. "I loved the experience, and it gave me a desire to pursue mission work and to work with children."
Arianna followed her dream and worked with children for six hours every other Sunday at her church's Sunday school program. And she's currently working at a Jewish preschool as a teacher's assistant and enjoying every minute of it. "I hope to go on to empower children and make them feel seen and valuable."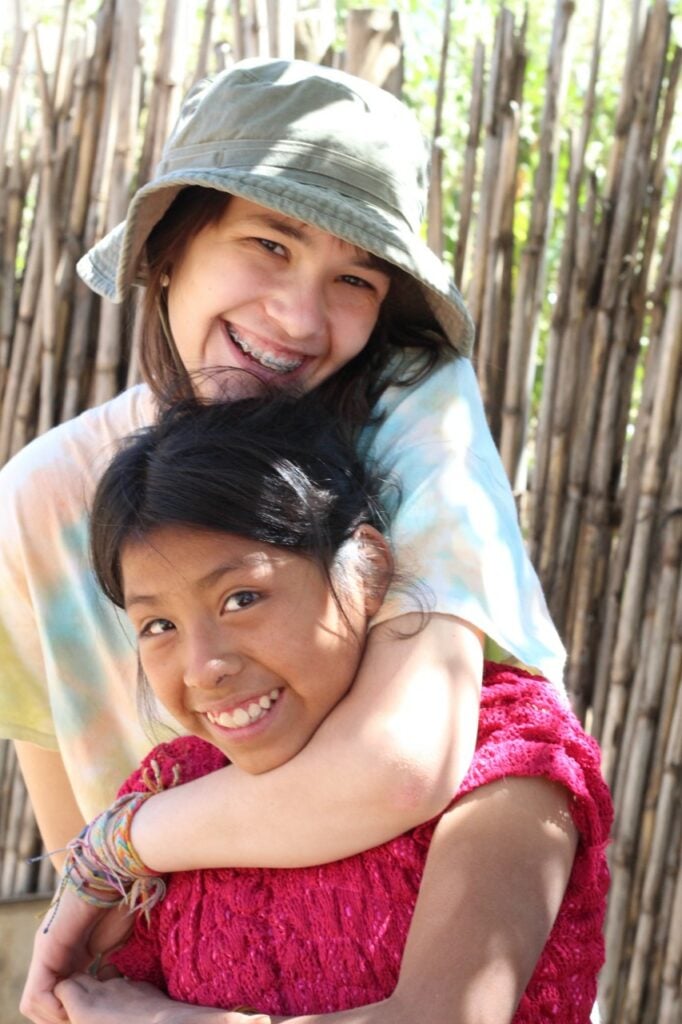 Homeschooling with Bridgeway Academy
Homeschooling has been a life-changer for Arianna and her family. She and her sister opted to enroll in online school for two years because their school was so large and they were not receiving the help or attention they needed from teachers. Arianna attended private school for a year, but then her family moved mid-year (as military families often do) from Charlotte, North Carolina, to Norfolk, Virginia, at which point she enrolled with Bridgeway Academy and remained with us for two years. This opened Arianna's eyes to the world of possibilities that homeschooling allows.
"Homeschooling gave me the freedom to work at my own pace, to complete core classes, and to participate in outside activities," she said. "I really liked that I could take live, self-study, and self-paced classes. I could also take college courses and acquire credits while in high school (through our College NOW dual-enrollment program). It was great to have the flexibility to take classes that met my learning style as well."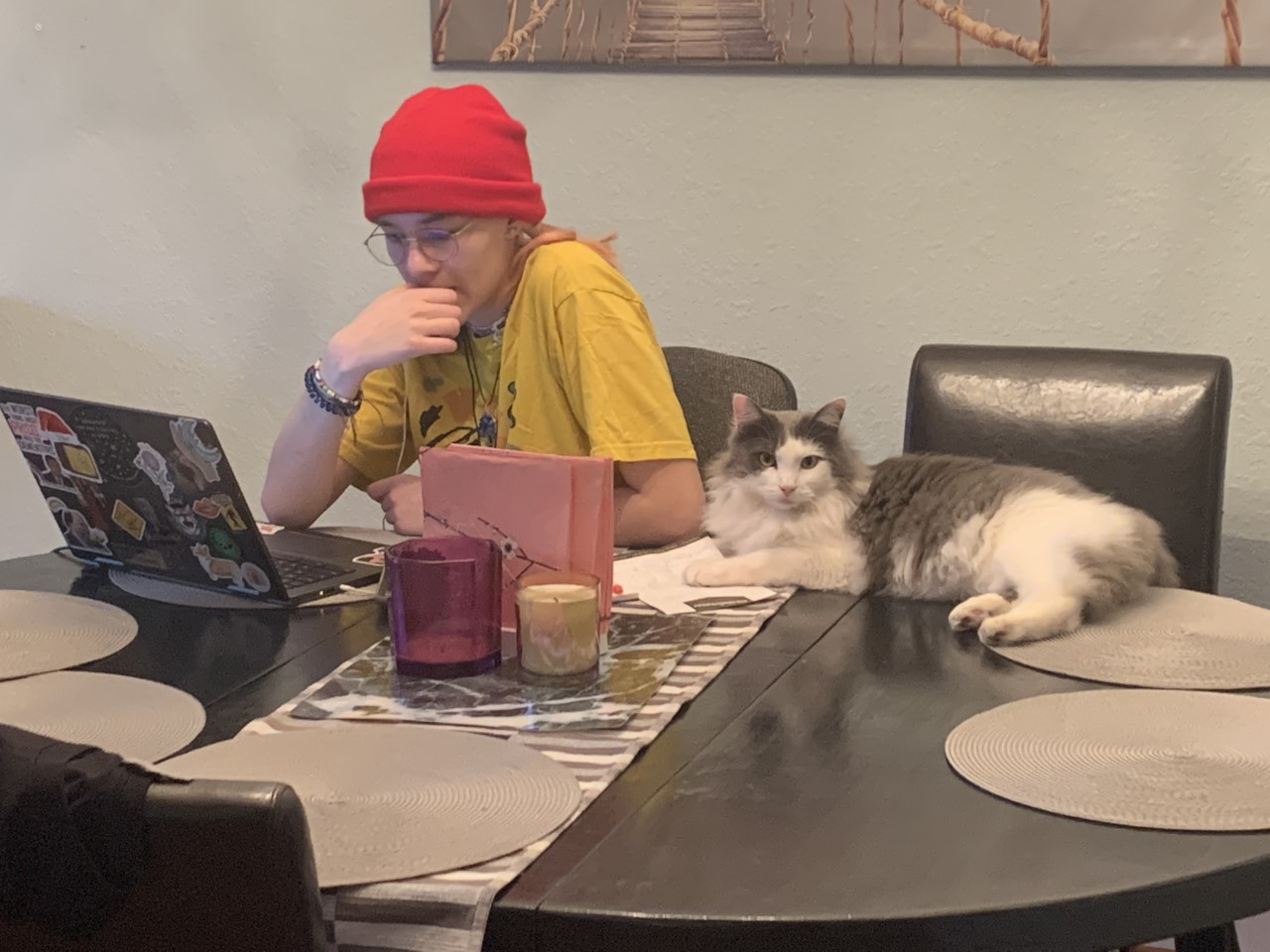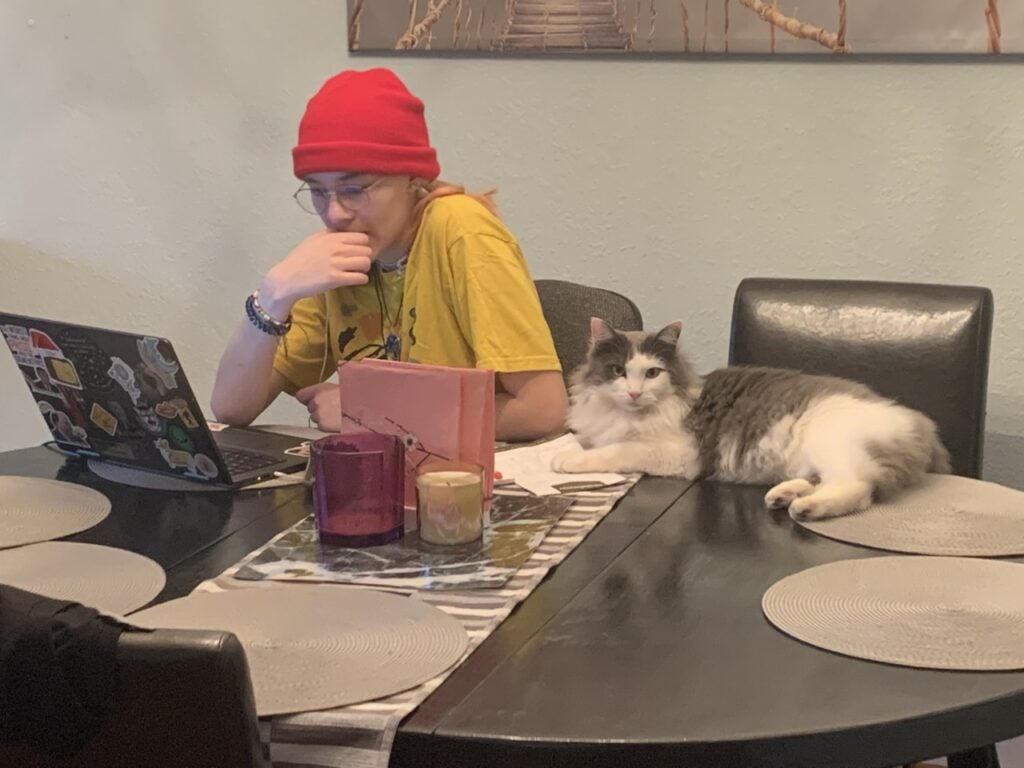 Arianna's typical homeschool day with Bridgeway Academy consisted of, in her words, "getting breakfast, turning on my computer, and grabbing my cat!" She also was able to plan out her week and stay ahead of her assignments, which left her plenty of time for field trips and other fun (yet educational) activities, such as taking art classes at local studios, learning how to SCUBA dive, going on road trips, visiting museums, taking cooking classes, and playing soccer at her local YMCA. Arianna also dedicated significant time to her church and volunteering…naturally.
"I found homeschool helpful for me in that I could go at my own pace and not wait for students to catch up," Arianna explained. "It decreased my anxiety and allowed me to participate in other activities, like community service and travel."
Along for the ride was Betsy Joy Wilcox, Arianna's academic advisor at Bridgeway Academy. The Andersons certainly appreciated all of the help and support Betsy Joy provided during their two years with Bridgeway. "She was awesome!" gushed Deb Anderson, Arianna's mom. "She was always responsive and helpful, even on weekends!"
This advisor/family relationship certainly was not one-sided. Betsy Joy reciprocated her appreciation for Arianna and the Andersons…and then some. "It has been an honor to work with Arianna and her family," she said. "Through my interaction, conversation, and academic planning with Arianna, I am so impressed with her dedication and diligence for personal success and academic integrity.
"This is not only evident in her personal life and academic achievement, but also in the way she cares for her community," Betsy Joy continued. "She is certainly a well-rounded and successful student, but also an outstanding human and young lady! Great things are ahead for her life."
Life After Graduation
Not surprisingly, Arianna wasted no time getting to work during her last summer before college. She already traveled throughout New England upon graduating from Bridgeway Academy in early June. Currently, Arianna is completing her associate in applied science (AAS) degree in early childhood education at Tidewater Community College in Norfolk and will continue to pursue her bachelor's degree at Old Dominion University in the fall.
Before then, however, she plans to work at a children's activity center at the Norfolk Naval Base during the summer while also participating in weeklong outreach events through her family's church–something that Arianna believes is important. Not only for her faith and to assist her community, but for socialization as well.
"Our church is a global one, with people that come from all over the world," she said. "I get to participate in lots of fun things, like outreach, live album recordings, and other activities, which I think help me to stay socially current and comfortable in social settings."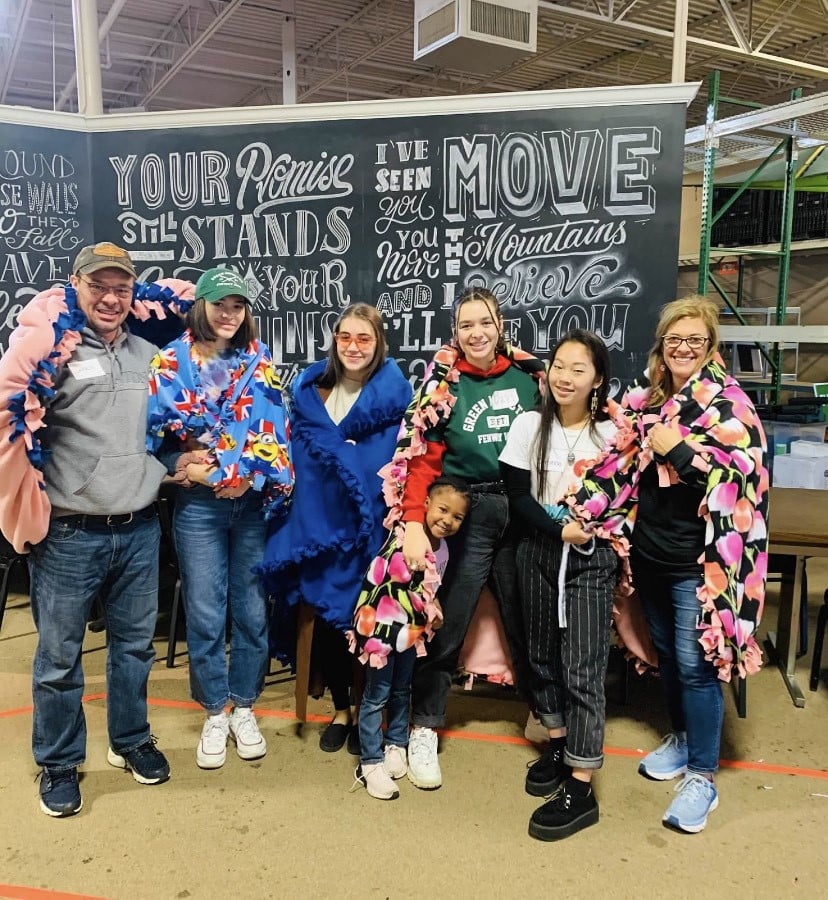 Of greater importance, however, is the goodwill that Arianna is able to bring to others through her church. And it's that goodwill that truly sets Arianna apart from the rest, which is why she's such a deserving recipient of our Outstanding Service Award.
"I like being able to help people when I am in a position to assist them with things that they need," Arianna said. "It is rewarding when I am able to bring joy and be used for something good. To see what God can do through me."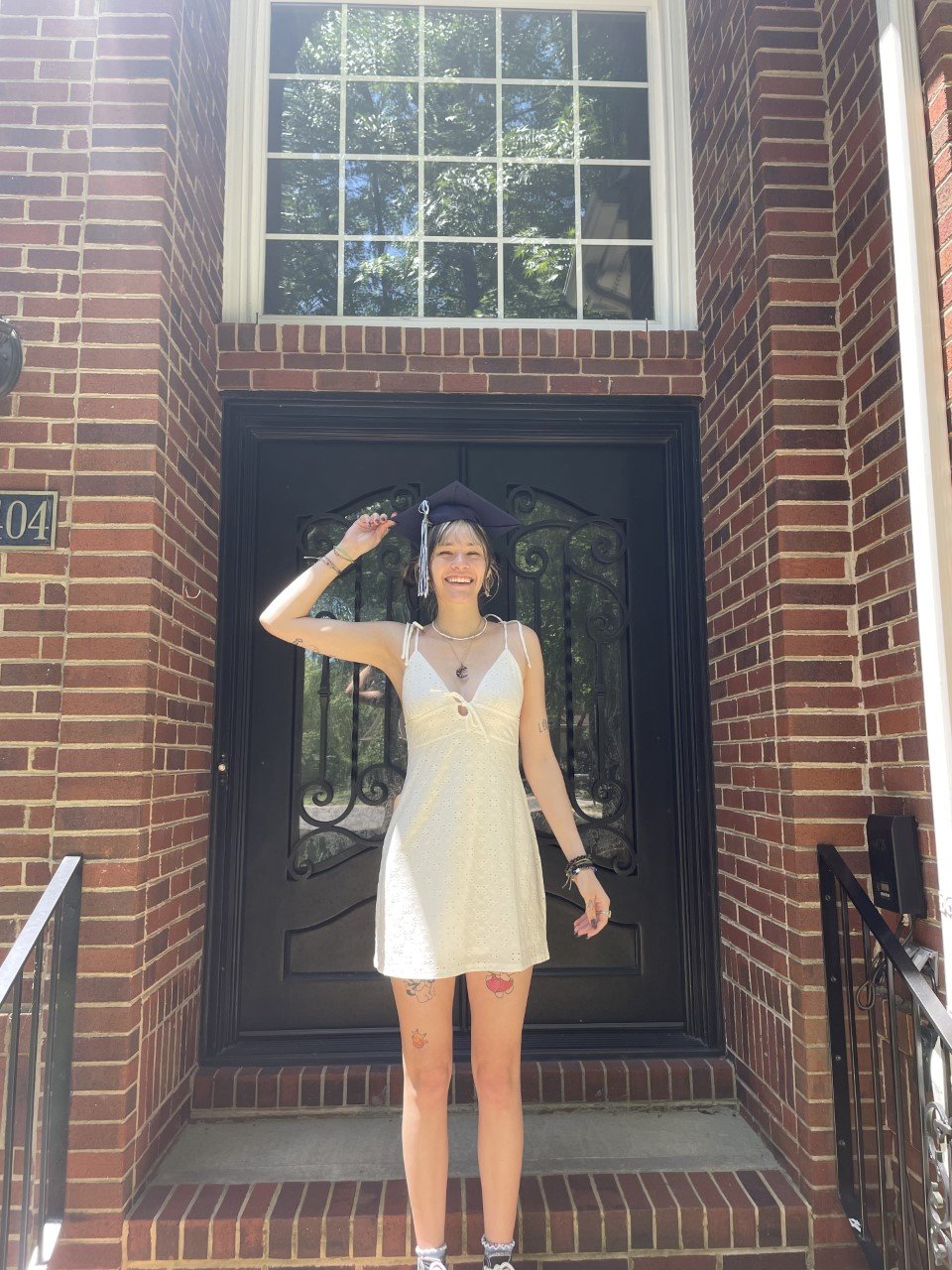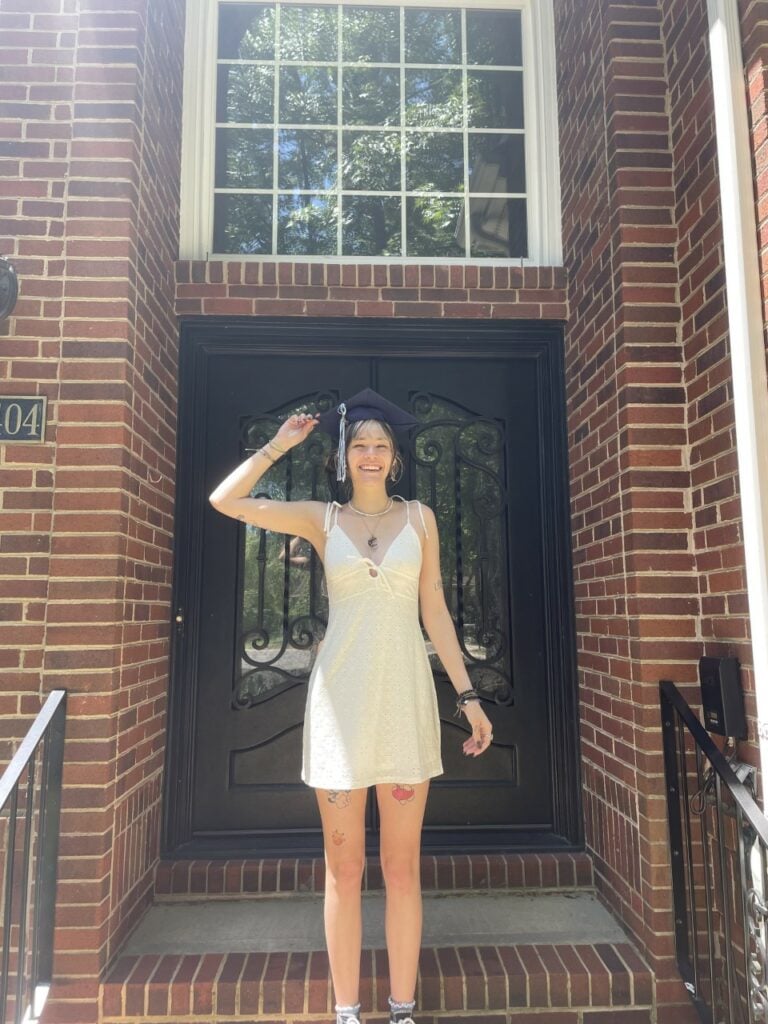 You make Bridgeway Academy proud, Arianna, and we know you'll continue to do so in your future endeavors.
To learn more about how Bridgeway Academy can offer the homeschooling flexibility you're seeking, call us at 1-800-863-1474 to speak with a homeschool expert.