When the private school Ella Crawford was attending decided to implement Common Core, mom Holly knew it was time for a change.
"I tried for so many years to build her self-esteem," Holly says. "Common Core is not made for a dyslexic child. I did not want to destroy her self-esteem. You never want to do that to any child whether they have dyslexia or not."
Holly decided the best course of action for Ella, already an elite-level swimmer as an elementary schooler, was to homeschool.
For Holly, the decision to homeschool was scary but necessary.
"I've done research on dyslexia, been to the big conferences and tried to learn how to teach her, and that goes back to why I was scared to death to homeschool," Holly remembers. "But all of the teachers and therapists, they said, 'Holly, you will be her best teacher.' So I took a leap of faith and decided to homeschool."
Through intensive research, she chose Bridgeway Academy because of the support and care of highly trained academic advisors.
"I think the best part of homeschool is that we can go at her speed," Holly explains. "Mainstream school, everything is so fast and there is so much more information at one time. With homeschool, we can go slower. We can break the curriculum down into smaller increments. We can can go at our own pace. This is the gift of homeschool."
"The best part is I don't have to change the curriculum. She has the same subjects as everyone else. We just break the curriculum down into smaller increments. I talked with our advisor Angela about that last week. She said I can do it piece-by-piece, and that's something we do. We break it down into smaller pieces. This is the gift of homeschool."
"I put long words into two words," Ella explains about reading strategies. "I learn the base word and break it into two, like explanation: explain and a-tion. In Math, we have 'million' words. Usually I have to separate numbers. In writing, it's usually not that bad. If I don't know how to spell a word, I look it up."
Nearly 20 percent of all school-aged children suffer from a language-based learning disability, and dyslexia is the most common. The National Institutes of Health estimates that 5 percent of all school-age children are diagnosed with dyslexia.
October is National Dyslexia Awareness Month, and Ella's story serves as an inspiration for others. She is a multi-tasking triple threat, competing in the classroom and in the pool while constantly training to overcome dyslexia.
Ella and younger sister Faith, who is competing in the National History Bee and was in the U.S. Geography Olympiad, are able to schedule schoolwork so that it fits best with their wide variety of activities and interests.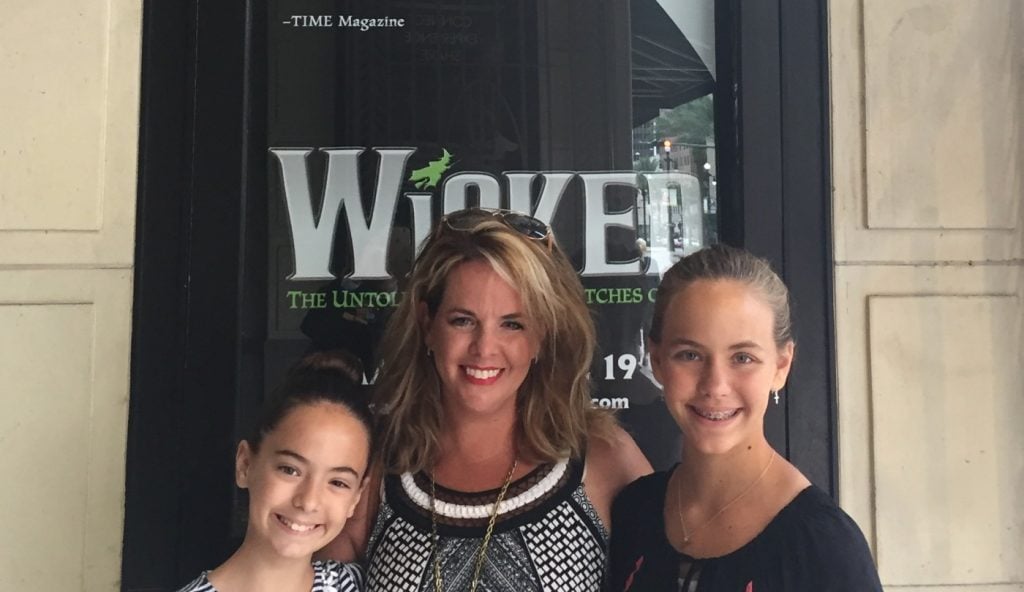 "I enjoy homeschooling a lot," Ella says. "We do have a schedule, but we don't have to be up and working at 6:45 in the morning. If we go out of town, I can do an extra day's worth of work today, or do it at night, so it's pretty fun. Sometimes we go to an open swim [at the pool] during the day and swim laps. Other kids are in school, but I get to swim."
Ella swims five afternoons a week, in the morning on Saturdays, and practices yoga as part of her swim training on Saturday afternoons.
She uses that same mental toughness in her training to battle dyslexia.
Bridgeway is helping Ella pursue her dreams of swimming in college and becoming a marine biologist.
School. Swimming. Marine biology. Dyslexia. They all require constant training and dedication to ensure success.
Bridgeway Academy is proud of Ella's dedication and success. Help ensure your child's success through homeschooling.
Bridgeway has empowered a cadre of qualified academic advisors to support, assist, advise, and keep records and transcripts for its homeschooling families. We can do it for you! Learn more about how to join the academically accredited programs that allow Bridgeway families to homeschool with confidence.