The Walz Family lives a fast lifestyle. Literally. Brothers Devin,11, and Drew, 10, are up-and-coming kart racing stars who travel around the world competing in races. Before karting, it was BMX and motor-cross competitions. Oh, and just for fun, the Walz brothers love to ski and play golf when they're not racing. How do they manage to fit all of this activity into their schedules? We'll give you a hint…homeschool flexibility!
It Started with BMX Biking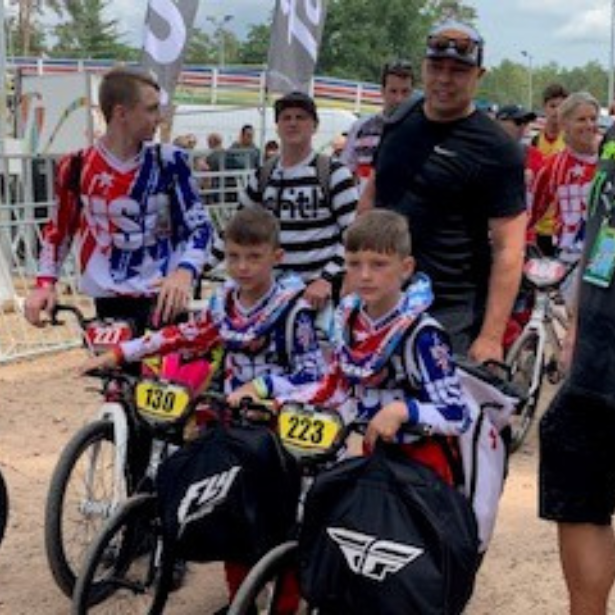 Devin, a Bridgeway sixth-grader, and Drew, a Bridgeway fourth-grader, are no strangers to competition–and winning. In 2017, at the age of 6 (!) Devin was named a member of Team USA and represented the country at the World BMX Championships in South Carolina. Just two years later, Devin again competed in the World BMX Championships, traveling all the way to Belgium to rep the USA.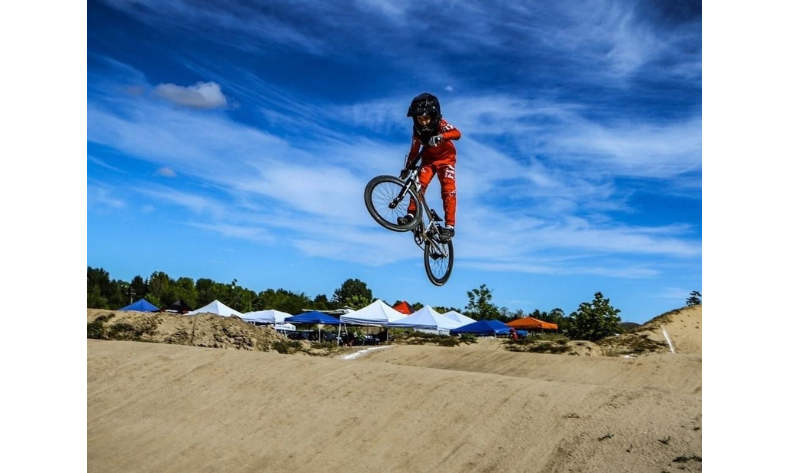 While Devin was competing in the world championships, Drew won the 2018 National BMX Race of Champions in his age group and was a multiple national top-10 plate holder. He also joined Devin on Team USA in 2019 to compete at the World BMX Championships in Belgium.
But then something happened…
As a treat for competing at the World BMX Championships, the boys' parents, Shawna and Derek, took them to the famous Genk karting track while in Belgium. And everything changed from that point on.
All About Karting
Devin and Drew were hooked. As soon as they karted in Belgium, they wanted to compete. Bye bye, BMX. Hello, karting!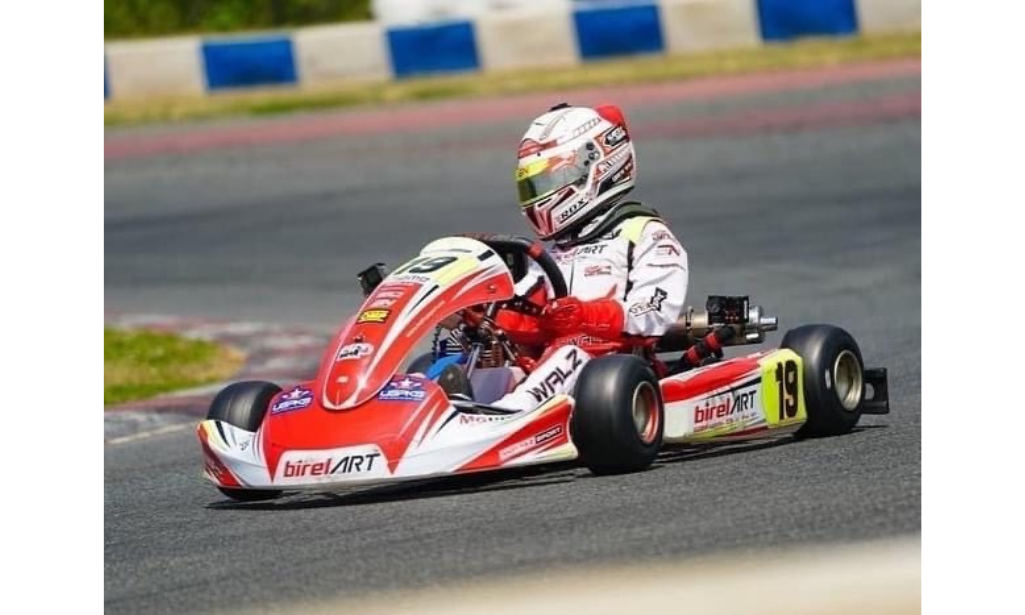 Naturally, given their success in BMX, the Walz boys didn't take long to reach the top of their sport. In their first karting race, in 2020, Devin and Drew competed amongst a field of experienced drivers. Devin won the title of Kart Idaho Series Champion, and Drew took third place. Not bad!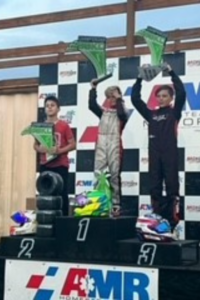 During 2021, their first full year of karting, Devin placed in the top 10 in series points in the Challenge of the Americas (COTA) championships. Both boys also took home multiple first-place trophies in regional races throughout their home state of Idaho, as well as Nevada, Utah, Arizona, and California. Devin then won the California ROK Championship and earned a ticket to race in ROK Vegas. Drew wasn't about to be outdone by his older brother! In his first full year, he also finished in the Top 10 in series points in the COTA championships. He was also the #1 Utah Motorsports Campus 60 Mini Champion, earning him an entry to ROK Vegas along with Devin.
It's fair to say that the Walz boys took to karting pretty quickly.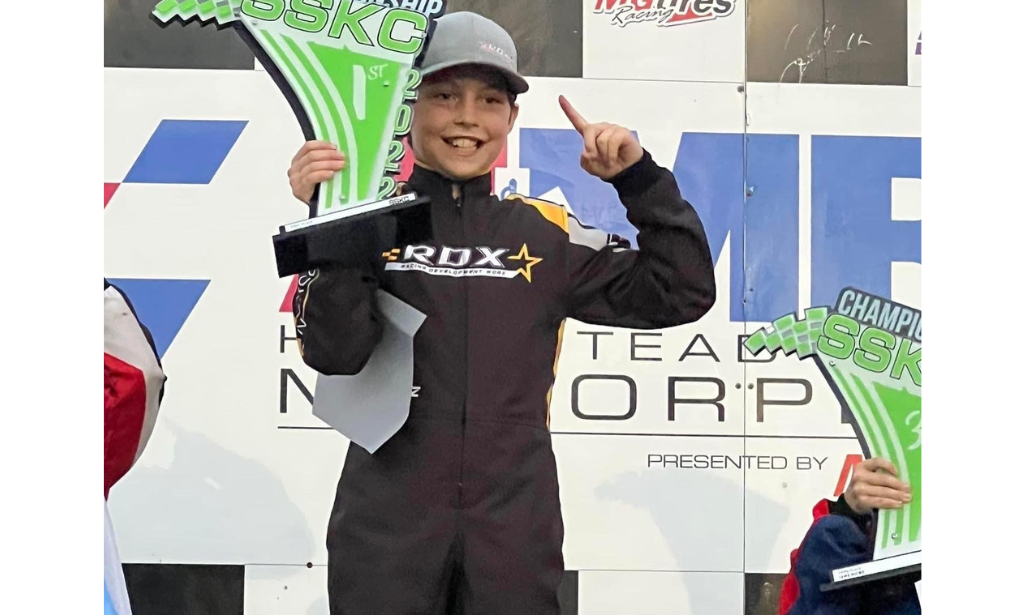 Making the Mid-Year Switch to Homeschooling
As the family focused more on karting, they realized that this was more or less a full-time commitment. That put the spotlight on the boys' education and how they would manage to go to school while racing competitively. After much discussion, the Walz family packed up and moved from Idaho to Florida for the winter in January of 2022 so Devin and Drew could fully focus on karting.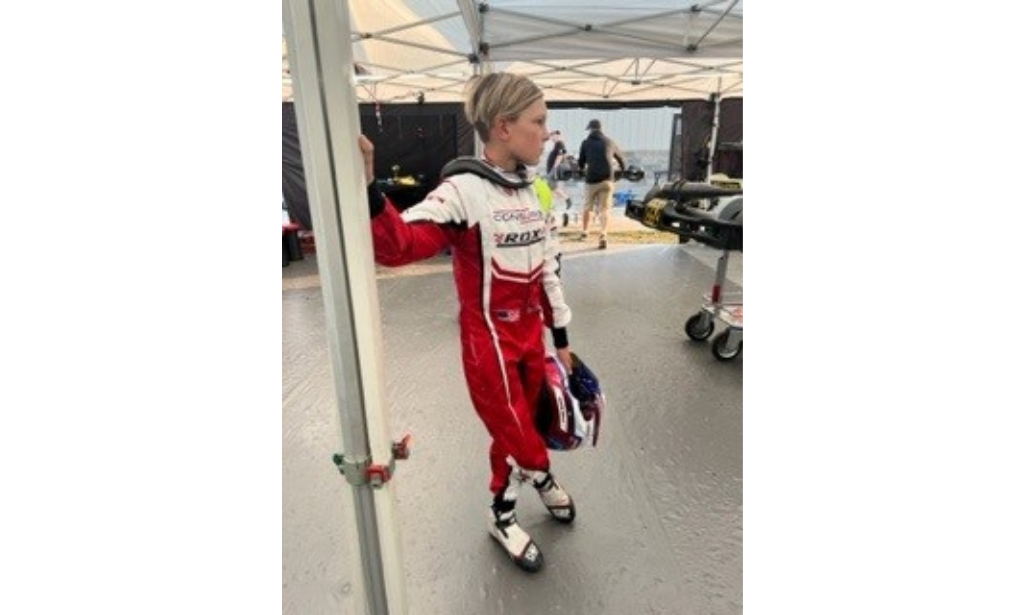 That decision led Shawna and Derek to pull the boys from public school and begin homeschooling them during the middle of the school year. "We first made the switch to Bridgeway for the second semester last year," Shawna explained. "We had been in public school and we were trying to juggle all the travel with the assignments. It was difficult for me to plan the curriculum each day and feel confident that I was properly preparing them and covering enough of the right content."
Upon leaving public school in December 2021, Shawna enrolled Drew and Devin in Bridgeway's Total Care Blended program. She knew immediately that she made the right choice. "I felt so much more confident that the kids were getting a quality curriculum with built-in accountability," said Shawna." The program is flexible and makes it easier for me to plan out each day."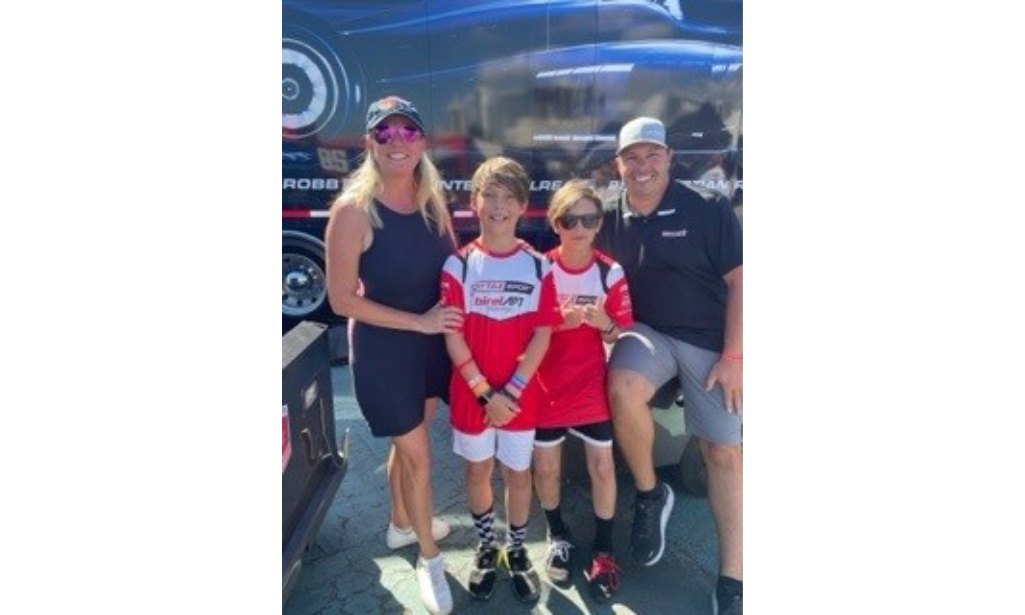 By Shawna's recollection, the Walz family traveled more than 30,000 miles last year and attended more than 25 kart races. "When we tried to do this within the confines of traditional public school, it caused great stress for everyone involved," she explained. "Now, we can take our work with us."
Shawna noted how smooth the transition from public school to homeschooling was. More importantly, she noticed an immediate improvement in the boys' studies. And she loved that the boys have the opportunity to learn no matter where their travels take them, one of the beauties of homeschool flexibility. "It's fun to supplement lessons with real-life experiences, like going to the Kennedy Space Center when we were studying space, or The American History Museum when we were studying the Revolutionary War and democracy," Shawna said. "The boys are even learning math ratios as they learn real-time how to select the proper gearing for their karts!"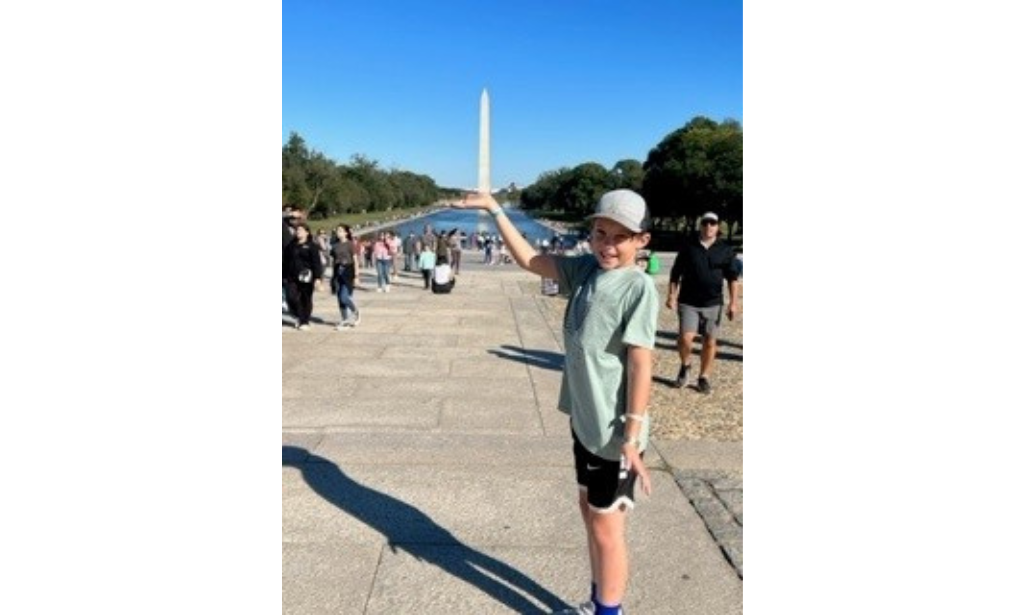 As of January 2023, the Walz family is making another mid-year change. They're switching from the Total Care Blended program to Total Care Live Blended, which integrates a live class component into the mix–something Shawna was really looking for this year.
"It can be challenging to be both 'mom' and 'teacher,'" Shawna said. "Plus, I am a strategic planning consultant and juggle working outside the home as well. So I feel like having a virtual classroom with an instructor will provide a bit more discipline in terms of schedule, as well as accountability to someone other than 'mom.' Having a teacher cover the initial daily lessons will free up some time for me to focus on my clients. But I also think the kids will enjoy meeting other students and engaging with peers as they learn new content."
Shawna expects a challenging initial transition period to the Total Care Live Blended program with all the family's travels. With frequent time zone switches, she knows she'll have to stay on top of the boys' classes to make sure they're attending at the right times. But she loves how well Devin and Drew have responded to homeschooling–or "roadschooling," as Shawna describes it, since the boys are literally learning while on the road, which is one of the true benefits of homeschool flexibility. "And I also appreciate the support of our advisor, Jill Sooy."
A "Typical" School Day for Devin and Drew
Shawna explained the boys' "typical" school day: Begin around 10 am, then spend two to three hours on the schoolwork. ("I'd like to spend more time each day with lessons, but the kids seem to fade after three hours," Shawna noted.)
During race weeks, however, things tend to become more chaotic. "We generally try to spend time reading instead of completing our assignments, because everyone is very busy and focused on the racing preparation and events," said Shawna. "After race weeks, we then play a bit of catch-up to get back on schedule. Having a weekly schedule prepared by Bridgeway is a life saver. It ensures we get through the content in a timely manner while allowing flexibility."
For his part, Drew is totally on board with homeschooling. His favorite subject is science, and he said he prefers homeschooling because "I don't have to wake up at 8 am every day, and I learn more." Oh, and one more important thing about Drew's homeschool setup. "Homeschooling is very flexible so I can get more time for racing."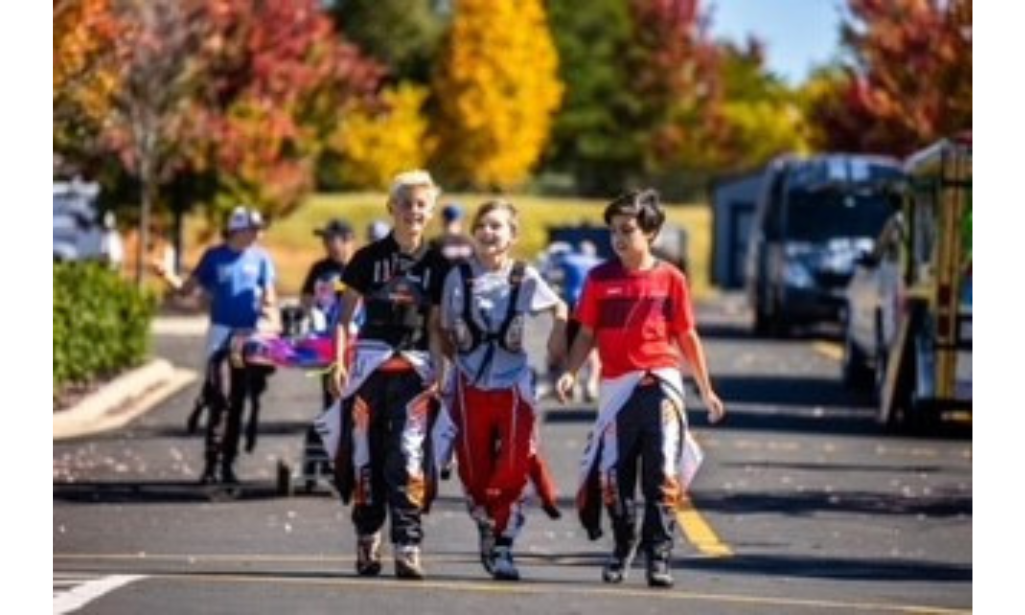 Though socialization is often a (unfounded) cause of anxiety for new homeschoolers, Shawna feels like the boys aren't really missing out on any socialization at all, which has helped the transition to homeschooling. "When our family is back in town, we always try to reach out to friends to get together and connect. Plus, when we're traveling for kart races, there are so many kids from all over the world who also participate in this sport–many of whom are homeschooled as well–so they have lots of opportunities to meet diverse kids and build new relationships with them."
Balancing Karting and School
In 2023, Devin and Drew will compete in the Mini Class as members of the national Speed Concepts Racing team. They currently race in the national SKUSA and USPKS series, and select regional series, and will participate in select European races in Italy. They had quite a successful year of racing in 2022 as the boys juggled homeschooling and karting.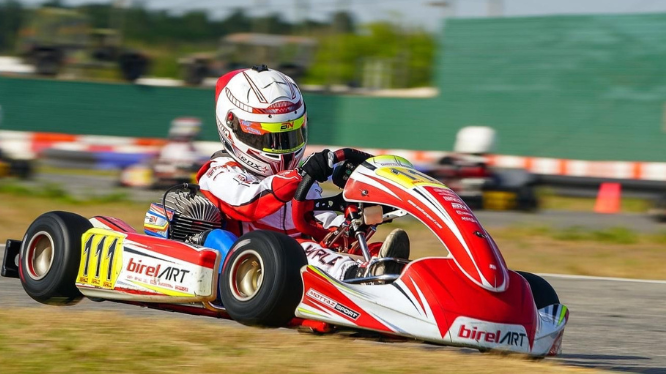 2022 highlights for Devin include:
Securing an overall 2nd place Mini class championship at the iconic WKA Daytona Kart Week series, standing on the podium both days
Earning an overall 3rd place championship in the six-race Sunshine State Karting Challenge
Securing 11th place out of 48 national and international drivers in total points for his first year in the SKUSA Winter Tour Championship
Finishing 11th out of 44 national and international Mini class racers at the RoKCupUSA 2022 Florida Winter Tour Series
Earning a top 12 and top 15 place over the course of the six-round SKUSA USA Pro Tour Nationals series – 20th out of 62 racers in the series
Finishing 18th out 49 Mini class international drivers at the SKUSA SuperNationals in Las Vegas (also known as the "Olympics of Racing")
Meanwhile, in 2022, Drew: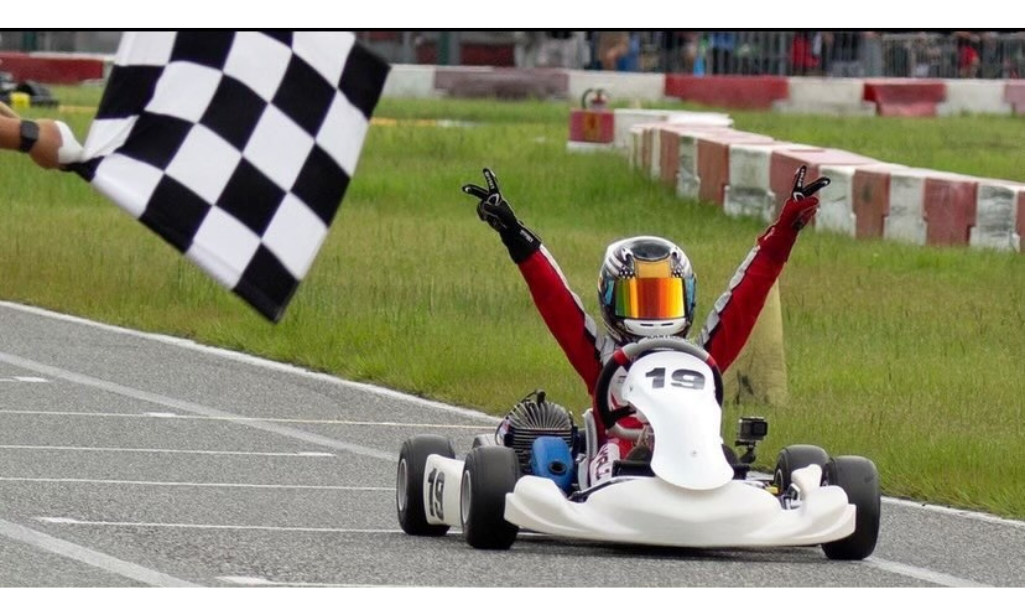 Secured an overall 1st place championship in the six-race Sunshine State Karting Challenge
Earned an overall 1st place Mini class championship at the iconic WKA Daytona Kart Week series, standing on the podium both days
Placed 5th out of 41 national and international Micro drivers at the SKUSA Winter Tour championship
Finished 4th out of 28 national and international Micro class racers at the RoKCupUSA 2022 Florida Winter Tour Series
Won a first-place trophy at the AMR IAME race in Homestead-Miami in February
Took a 3rd place podium spot at the ROK Florida Winter Tour in the Round 2 race in St. Petersburg
Earned podiums in Round 3 (New Orleans) and Round 5 (New Castle, IN), as well as a top 5 in Round 6, resulting in overall 6th place out of 37 racers in the SKUSA USA Pro Tour 2022 series championship standings
Stepped on the podium in the Micro class of the regional series, Texas Sprint Race Series (TSRS) and Route 66 Series
Pretty impressive stuff, boys.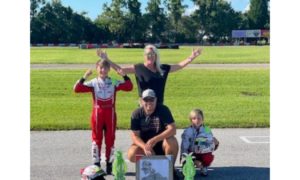 Life Outside of Racing
While karting consumes most of their time, Devin and Drew enjoy plenty of other activities as well. Both boys have been skiing and snowboarding since they could walk, and they love to hit the slopes when they're home in Idaho. While in Florida, Shawna is hoping to get Devin and Drew onto the golf course with her as they enjoy the warmer weather.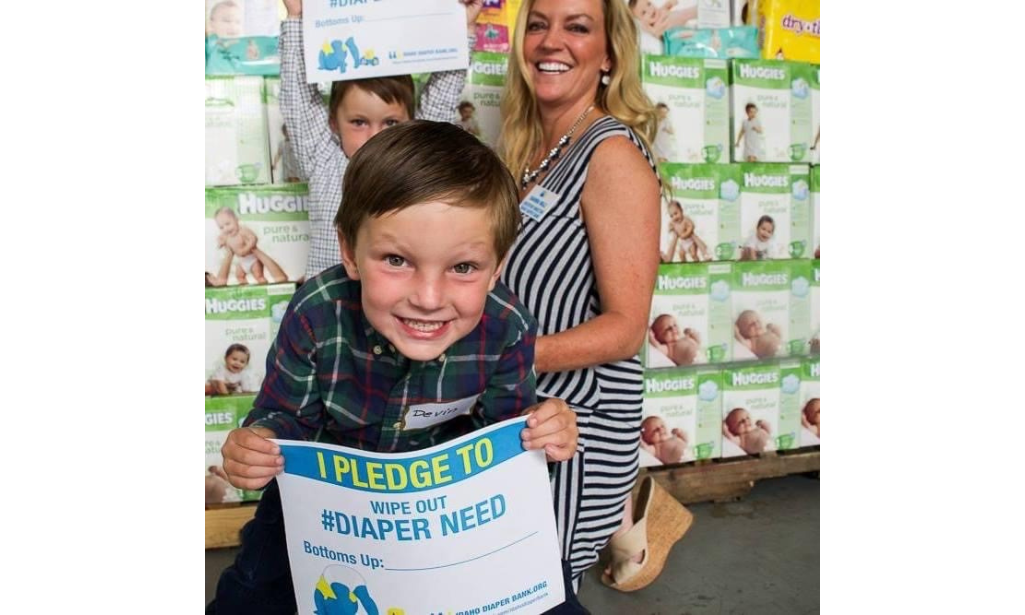 Charity is near and dear to the Walz family as well. They founded the Idaho Diaper Bank in 2014, a nonprofit organization that provides diapers to those in need throughout Idaho. Shawna created the organization upon learning about the urgent need for diapers in their community–an expense that can cost hundreds of dollars per month for families. Both boys volunteer for the organization in an inspiring show of community service.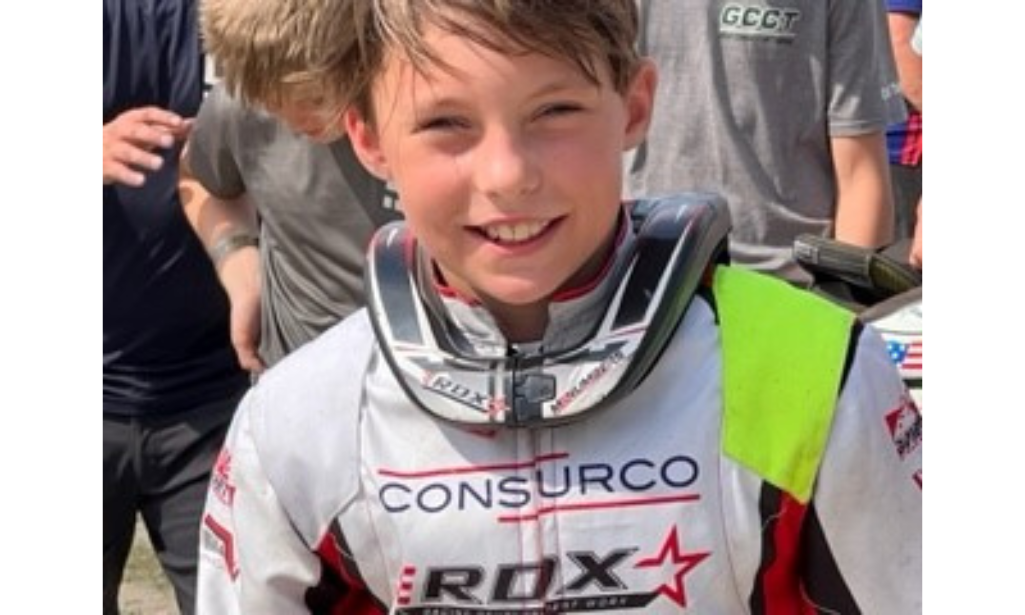 Additionally, Devin and Drew participated in the St. Pete Grand Prix Indy Series Kart 4 Kids ProAm Kart race as Youth Ambassadors. Along with other kids, they helped raise more than $9,000 to help fund concussion research for children at the Johns Hopkins All Children's Hospital in St. Petersburg–a significant portion of the more than $300,000 the event raised in total.
What the Future Holds
As Devin and Drew pursue their dreams to become professional race car drivers, karting will likely be a major part of their lives. And as long as the boys continue their commitment to excelling in karting, homeschooling will be their academic way of life because of the flexibility it provides.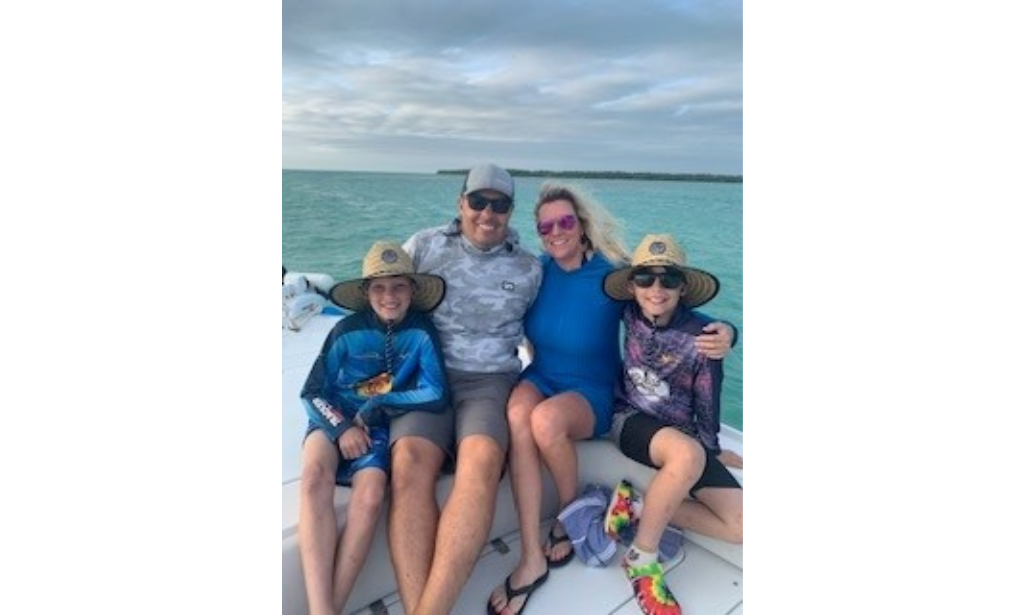 "As long as we are homeschooling, we will continue to do so with Bridgeway," Shawna said. "And I would definitely recommend Bridgeway to other parents who are in need of flexibility yet want to have the confidence knowing they are providing a top-notch education to their children."
You can follow the Walz Family adventures on Instagram @walz_family
Do you have a student-athlete with similar experiences? Share your story with us! Email [email protected] to be a future family spotlight.