Technology is everywhere you look. Some generations don't know how to live life without it. Those of us who are old enough to have lived without it probably don't know how we did! Some of us may even want to go back to those simpler times. But, technology has not yet blessed us with a time machine, so here we are in 2023, surrounded by tech. And that tech has certainly made its way into homeschooling classrooms. When it comes to technology and homeschooling, the options can be quite overwhelming. So, where do you begin? We'll help you with some innovative tools and resources that can modernize your homeschool classroom and benefit both you and your child!
Online Learning and Curriculum
Just the thought of Googling "online homeschool" or "online curriculum" might be enough to make your blood pressure rise. There are a LOT of options out there, and they all claim to be the best. So, let's break things down one step at a time. Take a deep breath…
Decide how you want to homeschool. You can begin narrowing your options down by determining the right homeschool method for you.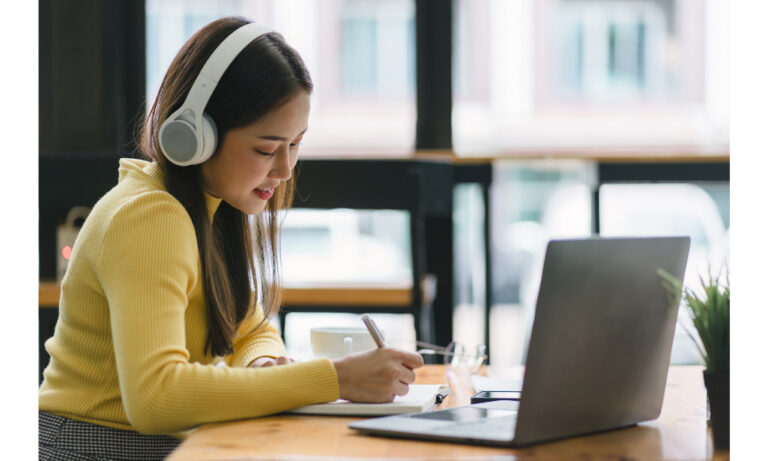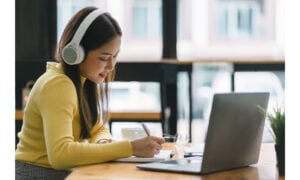 Do you want to go entirely online? If so, there are some factors to consider. Online learning can involve self-paced courses where the student takes the wheel and learns at his or her own pace. It can also consist of

live classes

, where your child is part of a virtual classroom and receives live instruction from a teacher.

Do you want to go the blended route? This combines online learning (of any type listed above) with hands-on projects, textbook curriculum, and/or printed materials like workbooks and worksheets. Blended learning is kind of a best-of–both-worlds scenario for homeschoolers who enjoy technology and traditional learning. When you think about it, most parent-educators who do the teaching likely rely on blended learning. That's because they're often instructing with curriculum and reinforcing lessons with online learning modules and activities. But some curriculum is blended by design, such as

Discover! Textbooks Plus Online

for grades 1 through 6.
Determine the type of curriculum and courses that are best for your child. Once you decide how you'd like to homeschool, you can start searching for a curriculum accordingly. Consider factors such as your child's learning style when looking for curriculum and online courses. You want something that will speak to your child, not a cookie-cutter curriculum or class designed for the masses. Curriculum Express offers a wide range of homeschool curricula designed to appeal to just about every type of homeschooler.
Check reviews and homeschooling support groups/websites. Aside from simply trying out some curriculum to see if it works, do some research on other families' experiences with the curriculum or courses. Reach out to see what worked and what didn't. Cathy Duffy Reviews is a great resource for all types of homeschool curriculum reviews.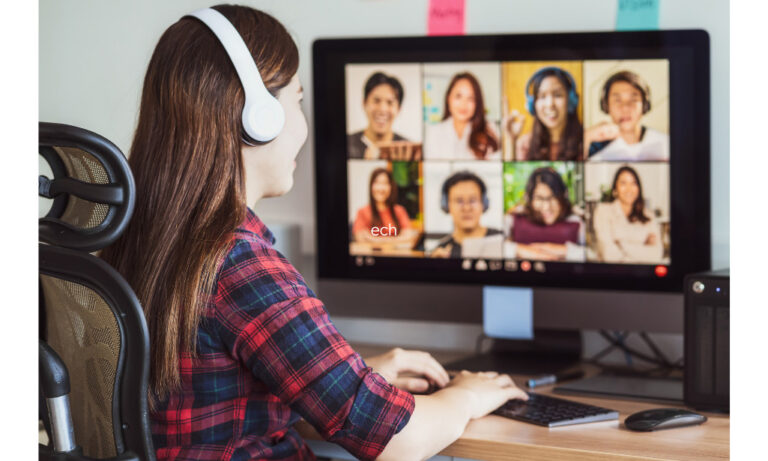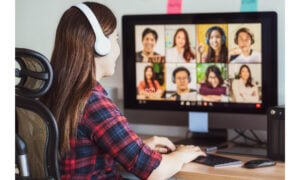 Once you've taken these steps, you'll have a better idea of what kind of homeschooling you want for your child. Working with a homeschool partner like Bridgeway Academy can help take some of the stress off your shoulders. For example, if you're searching for a blended program, we provide a blended learning option through our Homeschool Academy program. Or if you prefer more of a virtual classroom environment for your child, our Homeschool Live program offers live online classes taught by experienced instructors. Plus, Bridgeway offers self-paced online courses for more independent learners.
Supplemental Learning Apps and Websites
Once you've decided on courses and curriculum, it's a great idea to find some supplemental resources as well. These are websites and apps that don't necessarily teach an entire course, but they do a great job of reinforcing lessons with activities and projects.
One amazing example of a supplemental learning website that beautifully combines technology and homeschooling is Elephango, an enriching online educational resource center that was developed specifically for at-home learning. Every Elephango lesson speaks directly to the student and his or her preferred learning style. That means your child will enjoy and truly understand each lesson. Elephango's lessons offer media-rich instruction, interactive quizzes and activities, educational videos, and project-based assignments designed to challenge students to go beyond the cookie-cutter skill-and-drill method and connect learning to life.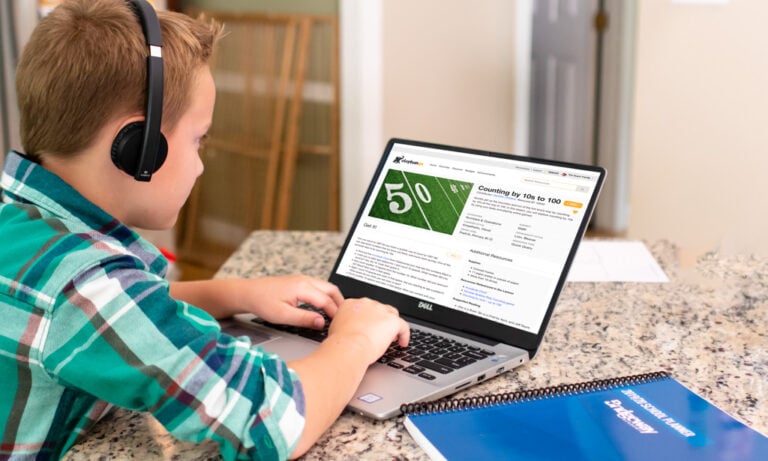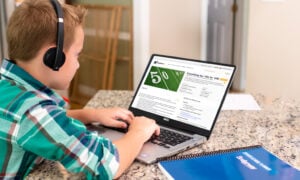 With Elephango, you and your student will have access to thousands of K-12 lessons. And they're easily searchable so you or your child can find the perfect lesson every time. Additionally, Elephango features built-in personalization tools that allow teachers and students to select lessons that fit not only the student's learning needs, but also appeal to their personality, interests, and academic level. In fact, before your child gets started with Elephango, he or she will take their learning and personality style assessments. So, whether your student is identified as an auditory, kinesthetic, or visual learner, Elephango has lessons for each type of child. You can even filter and then assign the lessons by type so your child's lessons are even more, well, personalized!
One of the best things about Elephango is that each lesson is fully prepared and includes a complete list of necessary supplies. There's literally no work for you to do to prepare a lesson. The lessons are written by teaching professionals and vetted by peers for accuracy. Plus, they're broken down into sections to ensure your student is ingesting and retaining all the information. Kids start with the Get It! section, which introduces and explains the lesson's information before moving on to Got It? This section reinforces the knowledge that was just presented, with interactive activities and videos that encourage kids to keep learning. Finally, the Go! section puts their newfound knowledge to the test with quizzes, puzzles, and projects for the student to do on his or her own. When kids complete lessons, they collect badges and points and climb their way up a leaderboard!
Of course, there are other learning websites around. It's a good idea to check them out to see which is the best fit for your child. But these types of websites and apps are a convenient way for parents to reinforce lessons. And they're lots of fun for kids!
Video
Kids of all ages enjoy videos. So if they're going watch them, they might as well learn! If you have a subscription to Netflix, Amazon Prime, Max, Discovery+, or Disney+, you've already got yourself an extensive library full of educational content! All of these streaming services (and others) offer some pretty incredible documentary series, especially when it comes to nature. Some of these include Our Planet, Blue Planet, Planet Earth, Flight of the Butterflies, March of the Penguins, Walking with Dinosaurs, and Prehistoric Planet. Disney+ offers a huge selection of National Geographic series as well.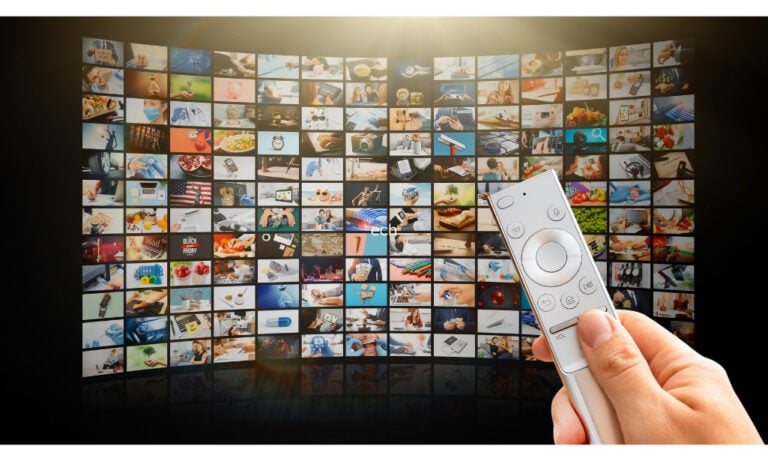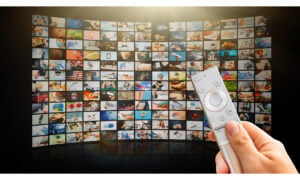 For younger kids, some fun educational shows you can find streaming are Sesame Street, Sid the Science Kid, Bill Nye The Science Guy, The Magic School Bus Rides Again, Dinosaur Train, Ask the StoryBots, Brainchild, Blue's Clues & You, and so many more. YouTube is also a great source of educational content when you're looking to work some technology into homeschooling.
Organizational Tools
No matter how formal or relaxed your homeschooling style is, staying organized is critical. Without some sort of schedule or plan in place, things can go off the rails quite quickly. Fortunately, there are many fantastic homeschool planning apps that allow you to track everything from calendars to records to assignments to grades.
So, now you've got some tips on how to best combine technology and homeschooling. Bridgeway Academy, in addition to our popular live online classes and self-paced online homeschool courses, hosts an innovative platform called the Bridgeway Learning Center (BLC). As a homeschooler with Bridgeway, parents and students have access to the BLC, where you can find everything you need. Plus, your child would have their own dedicated academic advisor to support your family and help with grades, recordkeeping, transcripts, and so much more. Call Bridgeway Academy today at (888) 303-7512 to learn more!