With the grey skies and dreary days, sometimes school in the winter can become tedious and boring. Kids wiggle in their seats, just waiting for the moment to go outside and explore. Why not bring that exploration inside the house with some winter science experiments for making your own snow? By taking some time to study snow and the weather, you might be surprised at how changing your daily school schedule can bring excitement and passion back into learning.
Whether you're dealing with real snow or not this past month, this DIY version is definitely drier but just as fun! Add in a bit of science in the mix and you have learning covered as well. With just 3 simple ingredients you have the makings of a fun afternoon inside!
To make your own "snow" you'll need baking soda and shaving cream. In order to make a good amount of snow make sure to use a 2 lb box of baking soda.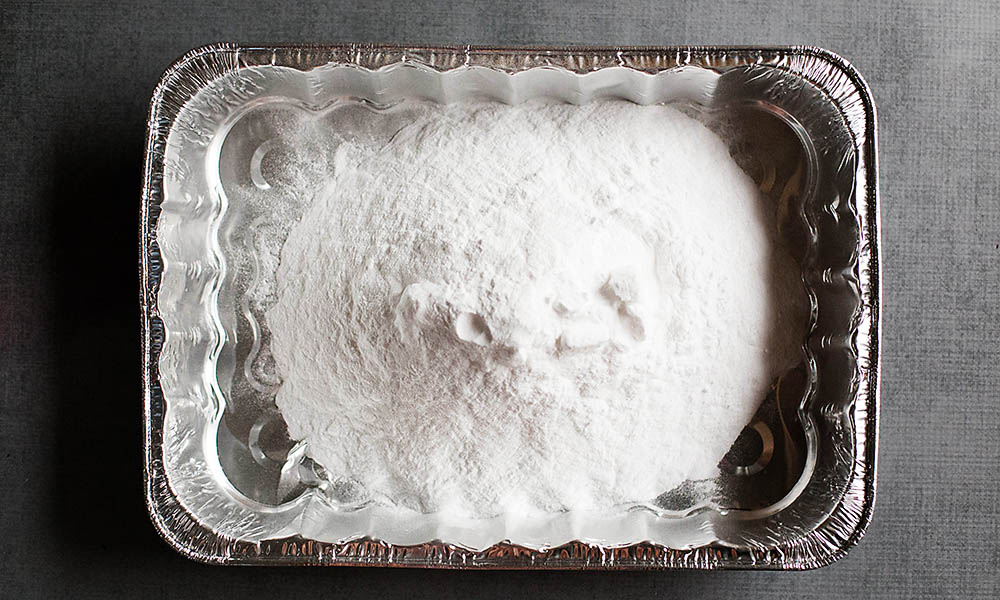 Add in shaving cream a bit at a time and work into the baking soda until you get a consistency you like. The amount of shaving cream may vary depending on how fresh your baking soda is or the climate in your area.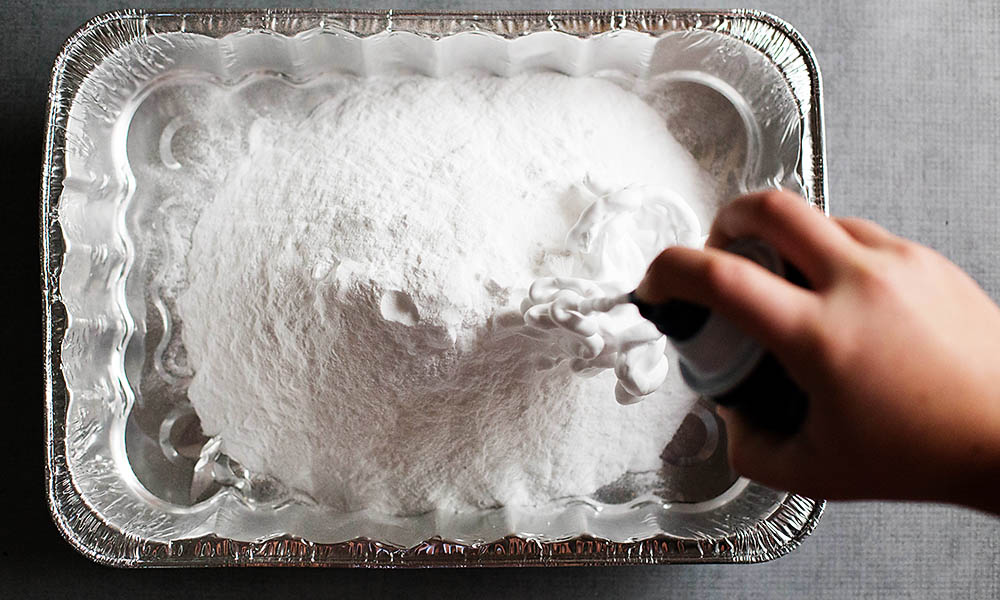 This DIY snow even molds like real snow to create fun shapes or snowmen (we just don't recommend throwing these snowballs around the house).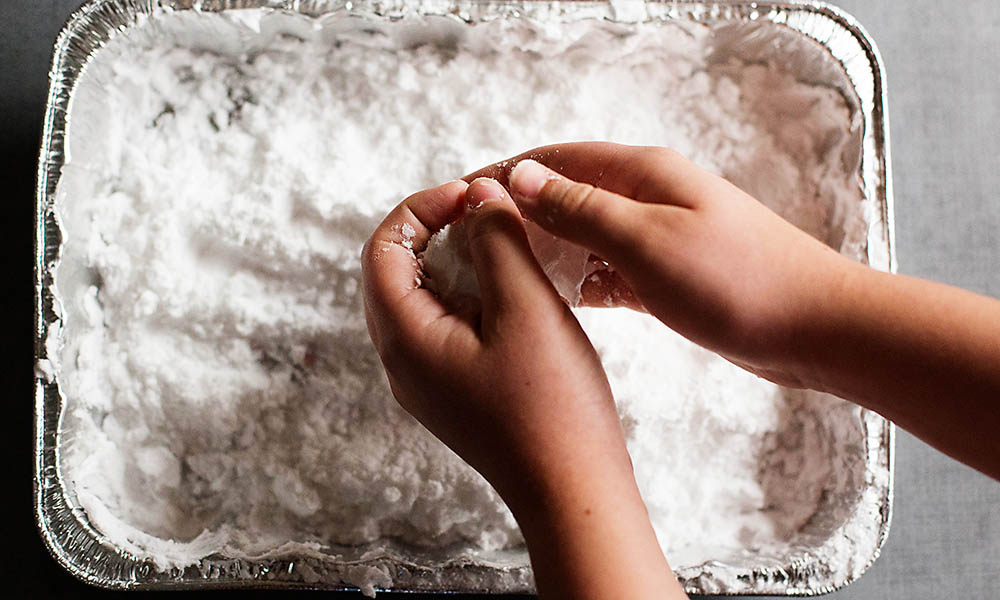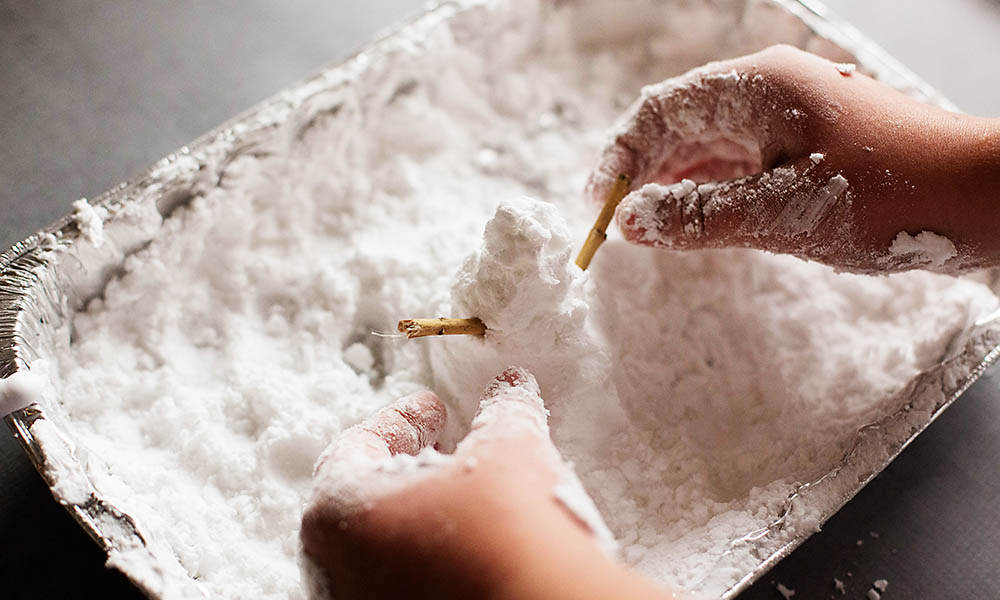 If you're turning this fun into a science experiment, have your kids record their observations. How does the "snow" feel, smell, look… What will happen if you put it in the hot sun? Would it melt like real snow? Why does real snow melt? Make sure to study the properties of snow before or after the experiment to compare results.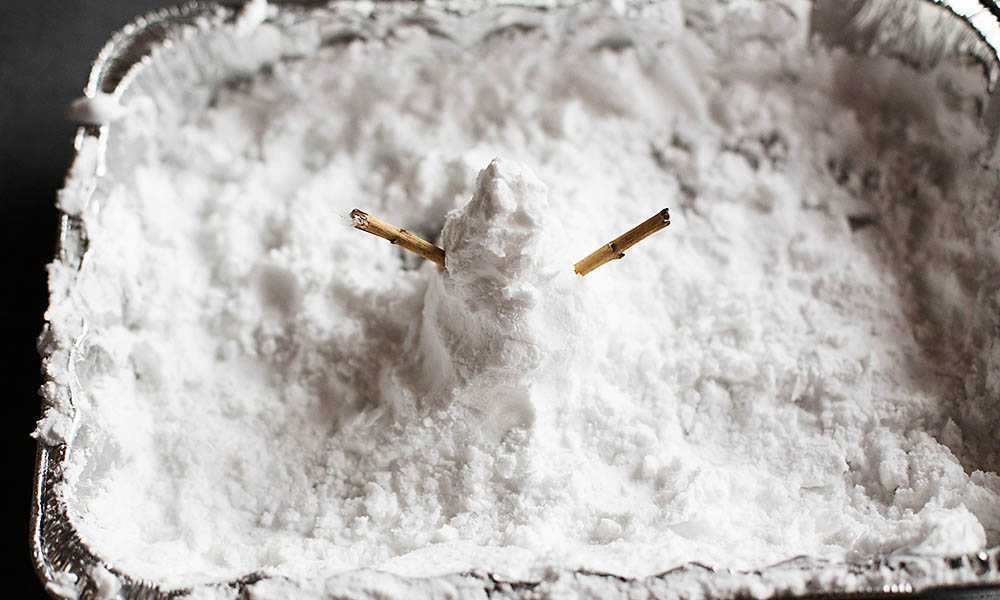 To take the fun and science even further, add a bit of vinegar! Once you're done playing and molding the snow, see what happens when vinegar is added to the mix.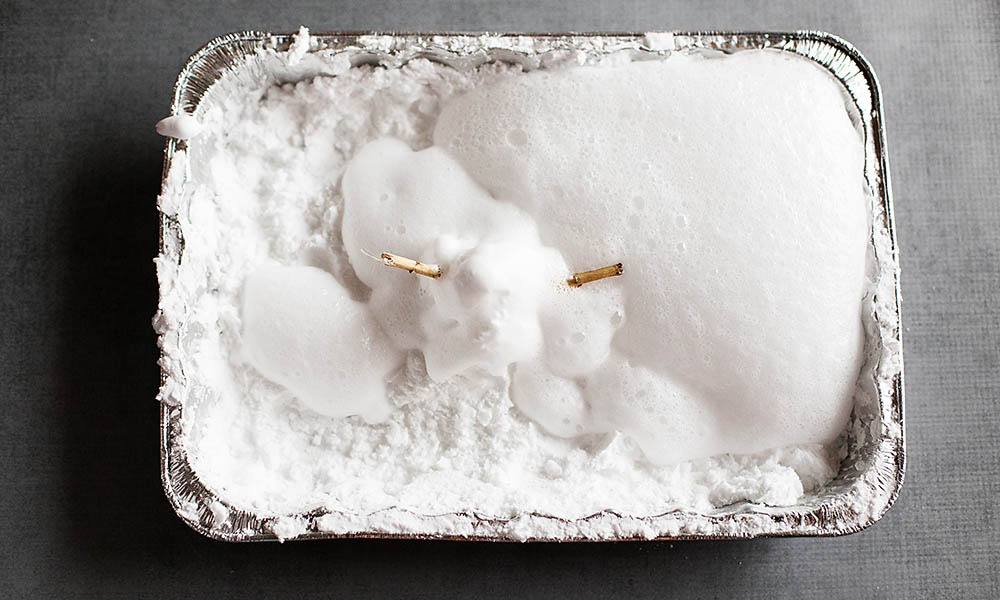 A foaming, "melting" snowman! Baking soda is a base and vinegar is an acid. When they mix they create a chemical reaction which results in bubbles. Do some additional research on PH, acids, bases and what is happening during the chemical reaction! These types of fun projects are perfect for teaching older kids research skills and how to investigate on their own.
Want more tips and experiments for the family to enjoy? Follow our blog and facebook page to get more tips for your homeschooling day!