There's nothing worse for a parent than finding out that your child is being targeted or bullied. Statistics show that over 77% of students claim to have been bullied at school, with 1 in 4 the target of repeated bullying. Over 42% of students have been cyberbullied, and that's the most dangerous type of bullying as it is the hardest to stop. Michael Edwards and his parents know all about the pain and terror that bullying brings into a child's life. They also know the triumph and joy that can come from taking control of their child's education and social experiences through homeschooling. Homeschooling has taken Michael from bullied to boundless, and has enabled him to believe in himself again.
Michael, a history- and train-loving high schooler with Bridgeway, switched from private school to public school in 8th grade. And that's when the trouble started. Michael was being repeatedly bullied, coming home with bruises, along with even more damage to his self-esteem. After repeatedly seeking help from teachers and administrators, it was clear to Michael's parents that something needed to change. Michael hated school and simply didn't want to learn there any longer.
After two hard years, Michael's parents decided that enough was enough and began their homeschooling journey. Homeschooling with Bridgeway Academy was a great fit from the start. Michael loves the independence and flexibility that homeschooling has given him and his family. Beyond taking his work wherever he goes and being able to volunteer at the library, Michael has found that he loves learning again because he's able to focus on his education and not the bullies.
He especially enjoys history, saying, "I love learning about all the things going on when I wasn't here. I really enjoy learning about the different wars and understanding other people's experiences." Mom loves the independence Michael is continuing to develop, the Christian curriculum they have chosen together, and the caring support Bridgeway offers.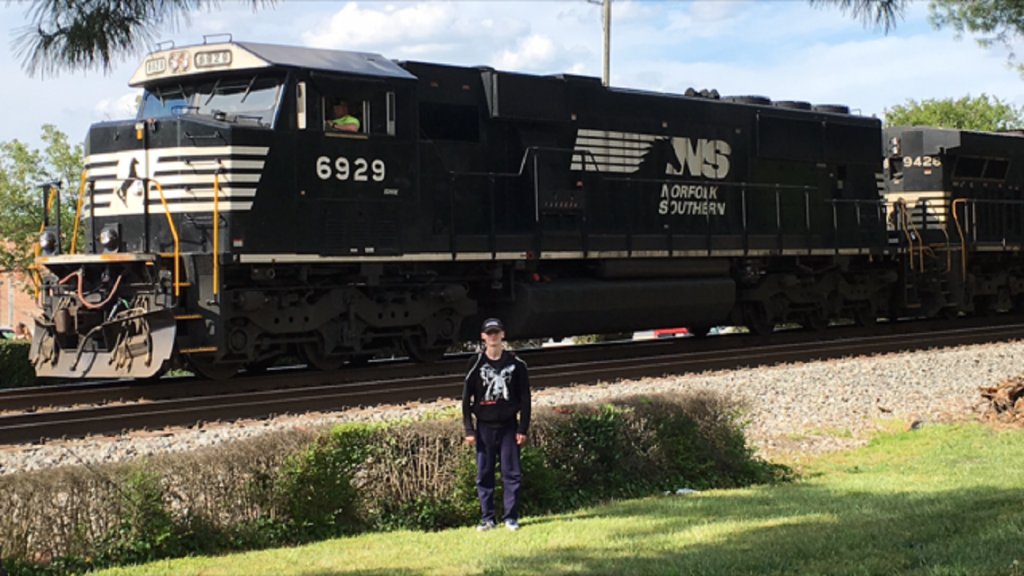 The flexibility of homeschooling has also allowed the Edwards family to jump into a new adventure: opening a train shop! As a train-loving family, the Edwards' fulfilled their dream of starting a model train shop just last year. The location is perfect, right next to the Norfolk Southern railroad. Michael can work right alongside his parents in the shop, build relationships with customers, and speak with the nearby railroad workers, learning about careers in the railroad industry. All of which he wouldn't be able to experience at a traditional school.
"I am not sure if I plan to go to college right after school or start with Norfolk Southern," Michael said. "I love talking with the engineers and would like to be on their team one day, learning the skills needed to work on the railroad."
Some of Michaels advice to students is "Make sure that you put your mind to what you want in the future and take steps now to reach those goals. If you work hard, you can accomplish anything."
We know that you will accomplish many things in your life Michael, and we are proud of the passions you have already pursued! Keep working hard, as we know you will succeed.
Homeschooling has given Michael new hope while offering an amazing journey for his family. If your child struggles with bullies, consider homeschooling today to give your child the gifts of safety, confidence and a chance to fulfill their dreams. Call us today at 800-863-1474.