During the COVID pandemic, students throughout the world experienced online learning for the first time. And to say it was met with mixed reviews would be an understatement. Just to clarify…that wasn't really online learning. It was more like "school that had to be online because there wasn't any other choice." The fact is, real online learning is quite effective and very popular! But some online learning is certainly better than others. So, how do you know which online homeschooling program to choose? That's what we're here to help you do!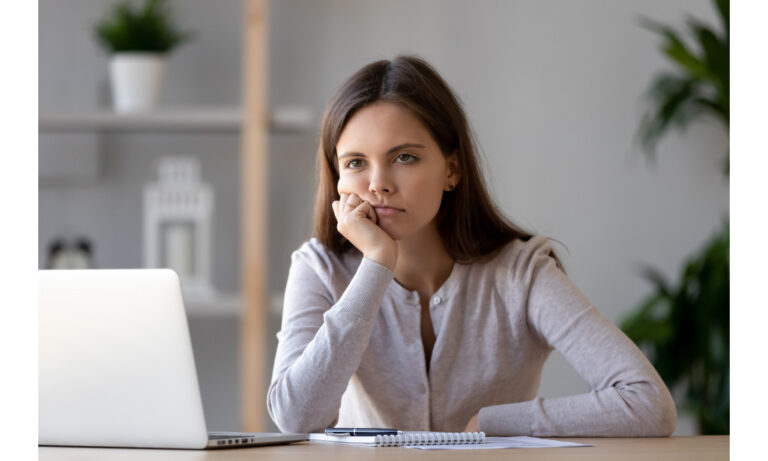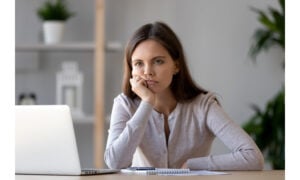 Whether or not you're new to online homeschooling, there is plenty to consider when choosing the right online homeschooling program. Live online classes or pre-recorded video lessons? How much time in front of a computer is too much for your child? Is online school as effective as traditional methods? Keep reading to learn how to make your online homeschool journey as successful as possible.
Change Things Up
Learning and boredom are not a productive combination. Sitting in front of a computer for hours at a time is simply not conducive to, well, anything positive. After all, online learning is so much more than staring at lessons on a screen. You can change things up and add some textbooks to the mix (we call it blended learning), take frequent field trips, and work on projects. Mixing things up encourages creativity, avoids staleness, and gives you time to assess how they're doing.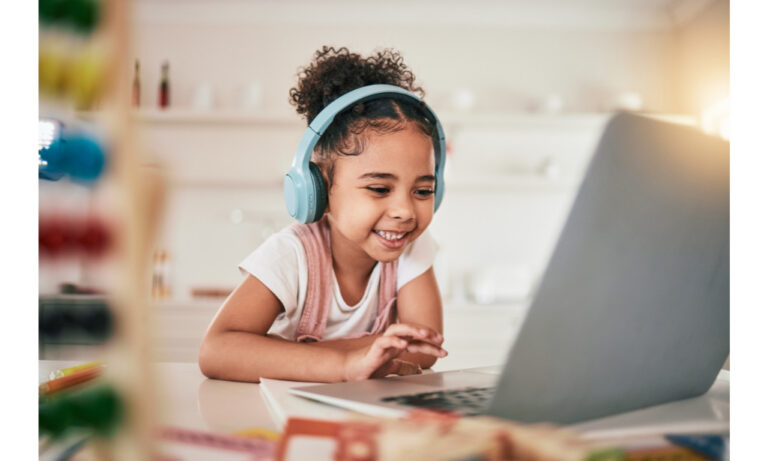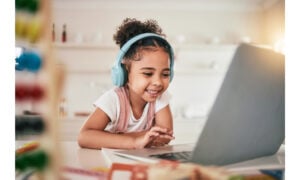 A good online program uses a variety of media to keep your student engaged and ready to learn. This includes video lessons, online quizzes and tests, project-based learning, and note-taking guides. (A wonderful curriculum companion that provides all of this is Elephango…go check it out!) A variety of online resources as well as hands-on or printable learning tools are critical to break up the day and accommodate various learning styles. If the online program you're using doesn't allow for work away from a computer, it isn't the right program for your child.
Match the Program to Your Child's Learning Style
Speaking of learning styles…it's so important to find an online homeschool program that fits not only their learning style but also their interests. The first order of business? Find out how your child learns best in order to select the right program. Incorporating your child's learning style is critical. Not fitting an online homeschooling program to your child's learning style can lead to frustration and less-than-ideal outcomes. So, find out your student's learning style with this learning style assessment.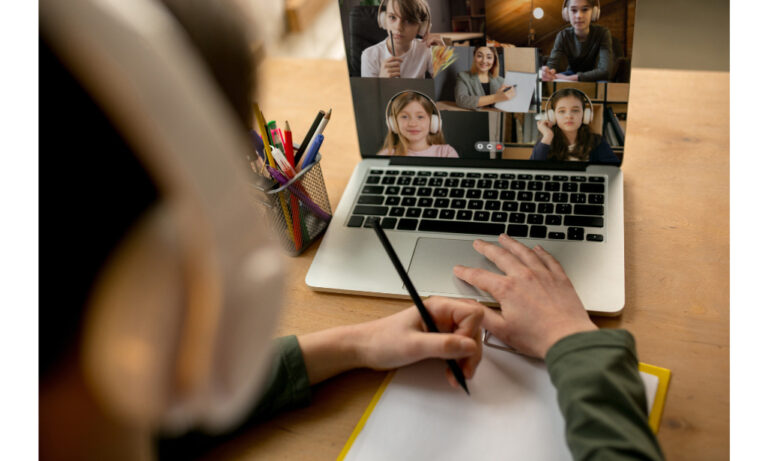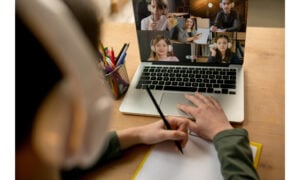 From there, talk to your child to determine what type of learning he or she wants. If you're new to homeschooling, your child is likely used to working with a textbook, workbook, and manipulatives in a classroom full of peers and led by a teacher. So, rather than jump right into all-online learning, you may want to gradually introduce them to online learning. Feel free to start with just one online homeschool course so your child can acclimate to the platform and the program. Or, you could opt for an all-in-one homeschool program that allows you to mix and match traditional curriculum and online homeschool classes until everyone is comfortable with online learning. If your student seeks interaction with others, find an online homeschooling program that offers live online classes with a teacher and a virtual classroom of students. This provides an excellent opportunity for collaboration and teacher-led instruction.
Make Sure It's Accredited
Why is accreditation important? Because there are tons of online learning communities and programs from which to choose…but not all are created equal. When it comes to your child's education, the stakes couldn't be higher. An accredited institution has chosen to open itself up to a third-party review process in every part of its program, from admissions to finance to grade reporting. Accreditation demonstrates that homeschool academies care about the quality of the education they provide. How? By having their enrollment methods, staff qualifications, materials, resource allocation, program effectiveness, and much more assessed on a yearly basis. It shows that an institution is always seeking to improve its standards, quality, and systems. It also illustrates a history of reliability and trustworthiness. With accreditation, you can be sure that your homeschool partner is backing up what they claim.
Using an accredited online homeschool program also helps ensure that schools will gladly enroll your child and his or her accredited transcript for a seamless transition back into the classroom if that's the path you decide to choose. Accreditation can also open the door to potential NCAA funding and scholarships reserved for students attending an accredited school. In fact, some universities and colleges won't even consider homeschool classes as valid without accreditation, which could not only impact your child's chance for a scholarship but also admission into the school.
Bonus: An accredited online homeschool partner does the heavy lifting for you–grade reporting, transcripts, credit tracking, and record-keeping–so you can focus on your child's education.
You Do You
One of the main reasons families opt to homeschool is the flexibility it provides. Every family is unique, and the "traditional" school hours simply don't work for everyone. When choosing the right online homeschooling program, be sure that it fits your needs…not the other way around. Yes, the internet is open 24/7. However, some online homeschooling programs require students to be online at certain times, such as live online classes. Is that commitment something that fits into your schedule? If not, find an online program that's as flexible as you need it to be. A great example: Your student is an elite athlete who is either in the gym or on the road many days during the week, and nighttime is the only time they can fit in school. The right online homeschooling program is one that is waiting for your child when they are ready to learn.
Make Sure Help and Support Are Always Available
The most successful online homeschooling programs ensure your child is meeting requirements with accurate and real-time reporting and should provide you with help anytime you need it. You should be able to log in at your convenience to view your child's progress or speak with someone to have your questions answered. Evaluating progress regularly is key to ensuring that your online homeschooling program is meeting your child's needs and that your child is progressing.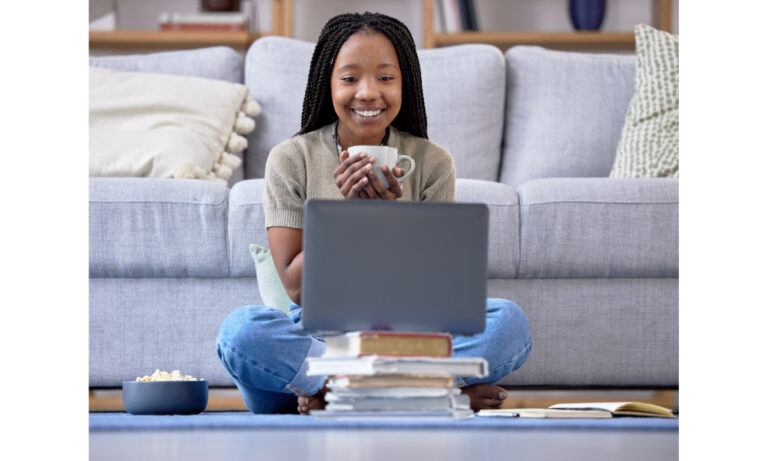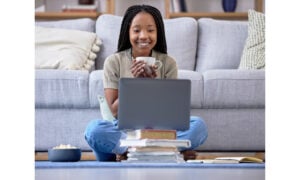 A good online homeschooling program should also offer plenty of support. That can come over the phone, on a Zoom or FaceTime chat, or via email. This support can be an academic advisor or a tutor. The best online programs involve actual people who can answer your questions, offer advice, and help your child reach their full potential. Don't let anyone tell you that you have to settle for less.
Bridgeway Is Ready to Help
If you're ready to make the switch to online homeschooling, Bridgeway Academy is ready to help you master it! For starters, we have a wide range of online options, including:
Our award-winning self-paced online homeschool curriculum

. Through our

Homeschool Academy program

, we offer homeschool curriculums that provide customizable course plans with a variety of academic tracks so your child can learn at their own pace and thrive with their preferred learning style. Our private homeschool academy has flexible, fully accredited programs to enable your student to reach their full potential while enjoying a wide array of electives to expand their interests.

Blended learning.

This option provides the best of both worlds–hands-on textbook learning and exploration plus online courses! Best of all, our grade 1-6 blended learning features our very own (and amazing)

Discover!

textbook and online curriculum for math, ELA, science, and social studies!

Live online classes.

Our live online homeschool classes can be mixed and blended to suit your child's learning preferences and needs. From offline to online and self-paced to structured, our live homeschool curriculum led by teachers online will enable you to create an optimal homeschool experience that delivers powerful academic results.

Live blended learning (Grades 1-6):

Our Live Blended courses deliver a perfect blend of engaging online, textbook, and hands-on learning plus live, teacher-led online classes with a fun community of learners.

Self-paced online courses (Middle and High School):

Live doesn't mean a set schedule and live classes. Within our

Homeschool Live program

, middle and high school students can also select self-paced online courses available 24/7 with live teachers who provide an extra level of accountability and support. This allows students to access prerecorded lessons and interactive learning anytime they want. They can also receive feedback from live, subject-specific teachers and meet with them for extra help when needed.
We wish you luck in your search for the right online homeschooling program! Bridgeway is here to answer any questions you may have. Call us at (800) 863-1474 to speak to an experienced homeschool consultant today!