Easter is one of the most important holidays in Christianity as it celebrates the Resurrection of Jesus Christ on the third day after his Crucifixion. If you grew up in America, you likely observed this holy day by participating in a church service, an Easter egg hunt, a ham dinner, the dyeing of Easter eggs, and a bellyful of chocolate, jellybeans, and other sweets. Countries around the world, however, celebrate Easter in many different ways. Here are 12 Easter customs from around the world.
Throwing…Water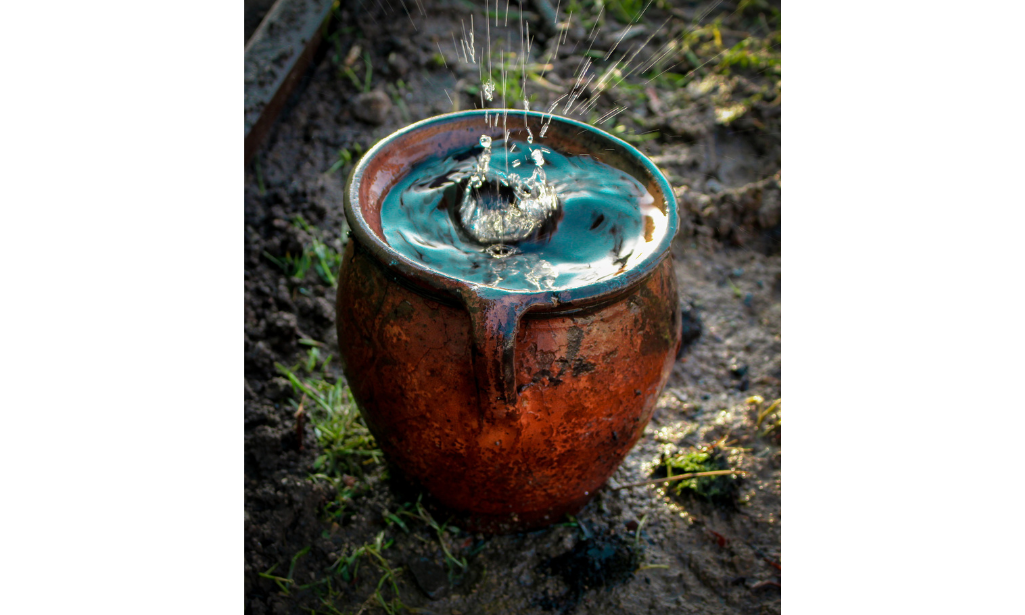 In some European countries, citizens celebrate Easter by throwing water in some way, shape, or form. For example, in Poland, the tradition of pouring or throwing water on each other is called Śmigus-dyngus, which translates to Wet Monday. People use any method available to them to accomplish the soaking. This includes water guns, buckets, and whatever else they can get their hands on. Legend says that females who are soaked on Wet Monday will become married within the next year.
On the Greek Island of Corfu, people throw water-filled pots and pans out their windows on the morning of Holy Saturday. This traditional "pot throwing" supposedly originated from Venetians who would throw out their old items on New Year's Day. Others believe that pot throwing is a way to welcome spring.
In Hungary, citizens celebrate the popular tradition known as "sprinkling" on Easter Monday. During this custom, also known as "Ducking Monday," Hungarian boys sprinkle perfumed water or perfume on girls (after receiving permission, of course). If they're lucky, they may even get a kiss. The water is thought to symbolize cleaning, healing, and fertility, which are all universal interpretations of spring.
Easter Fires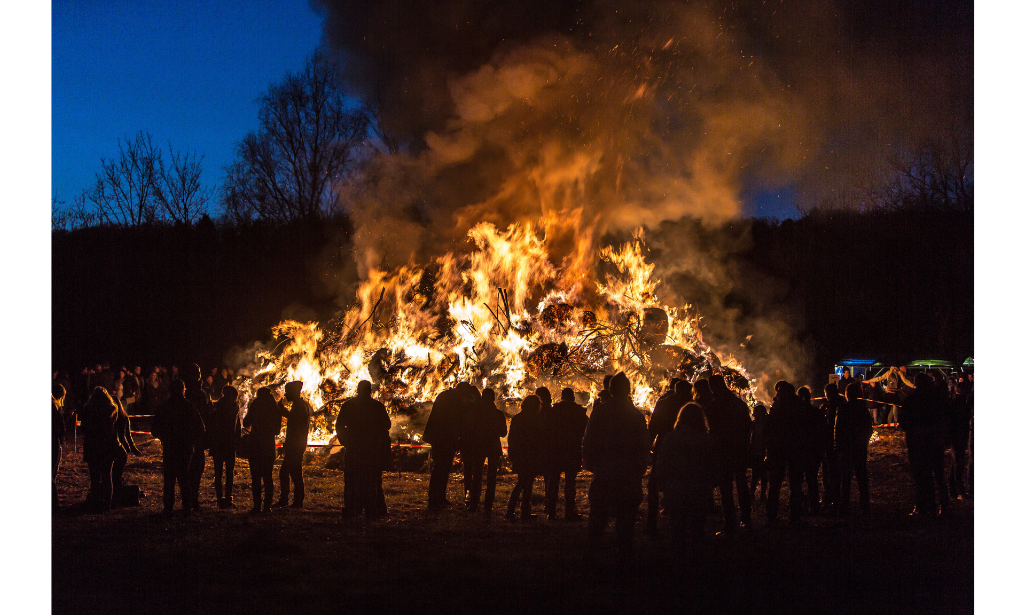 Natural elements are a central theme of many Easter customs and traditions. We just learned how water is used in Easter celebrations, and now we move onto fire. In many areas of Northwestern Europe, residents light huge bonfires on Easter Sunday and Monday. This was originally thought to be a way to send winter and its cold and darkness away. Today, these Easter Fires serve as a community-bonding event to celebrate the holiday as well as the arrival of spring.
Go Fly a Kite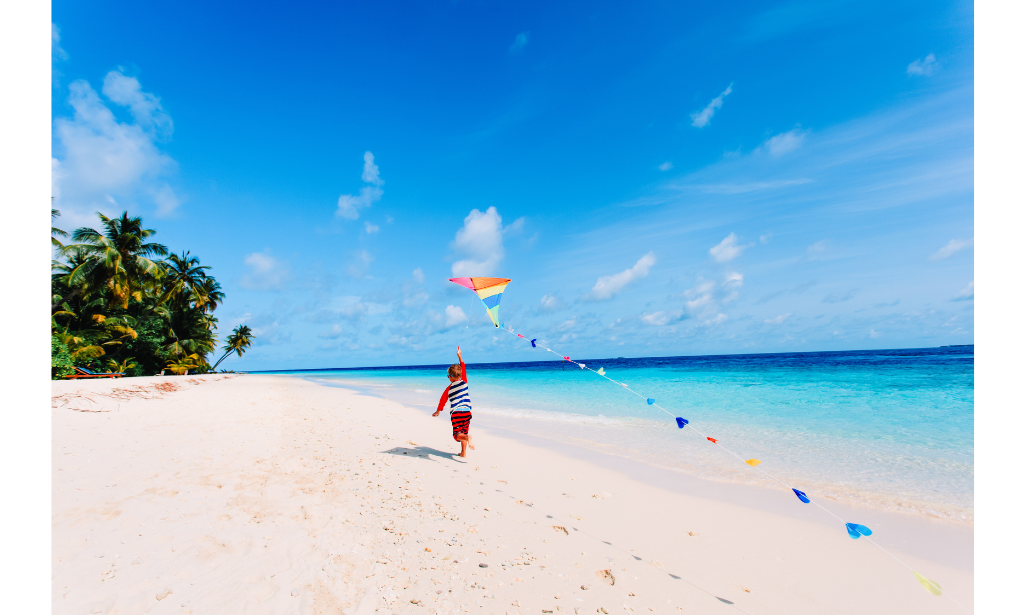 Kite flying has long been a popular springtime activity–but did you know that it's also an Easter custom in Bermuda? On Good Friday, citizens fly homemade kites during a festival called the Good Friday KiteFest. Why? According to legend, a local Sunday school teacher struggled to explain how Jesus was resurrected…so he made a kite to demonstrate the lesson. Today, if you visit Bermuda you can see people fly their bright and vibrant kites–most with a cross shape incorporated into the design–along Horseshoe Bay Beach. There are other festivities as well, including sunrise Easter services on the beaches across the island.
Got to Break Some Eggs (Lots of Eggs) to Make an Omelet (This Big)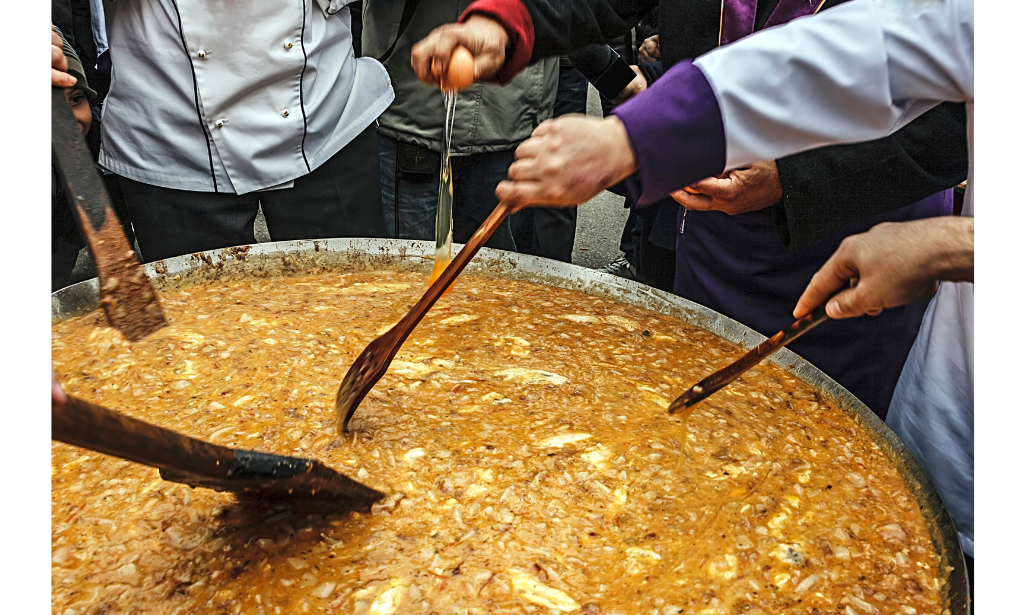 If you're a fan of eggs, head to Haux or Bessières, France to celebrate Easter one year. On Easter Monday, the residents of this French town make and serve an enormous omelet. In doing so, they use nearly 15,000 eggs to feed around 1,000 people in the town square. How did this oddly endearing tradition come about? It is believed when Napoleon was traveling with his army through the south of France, they stopped for omelets in one of these small towns. Apparently Napoleon enjoyed his omelet, so he ordered the people in town to gather their eggs and make a giant omelet for his army the following day.
It's All About the Bonnets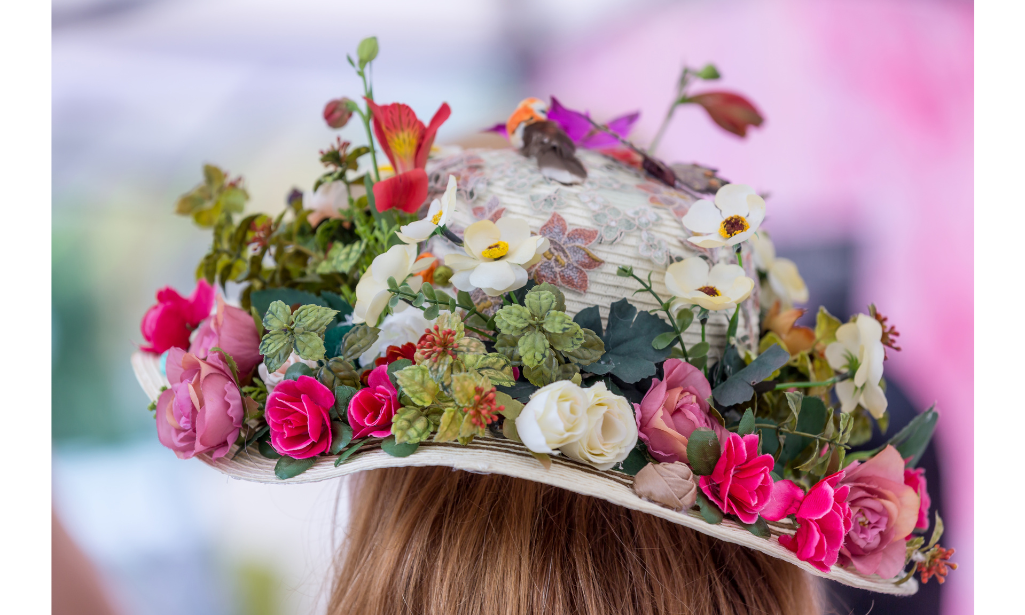 Among the Easter customs that America shares with other countries is the bonnet. Easter bonnet parades are commonplace in not only the US but also Australia and the United Kingdom. For these parades, kids often decorate their fancy hats with flowers, eggs, bunny ears, and chocolate. Why bonnets at Easter? The flowers and bright colors on the hats symbolize the renewal of spring. Not to mention, when bonnets were in fashion many years ago, women would either buy a new bonnet or refresh their old one in time for Easter.
Hot Cross Buns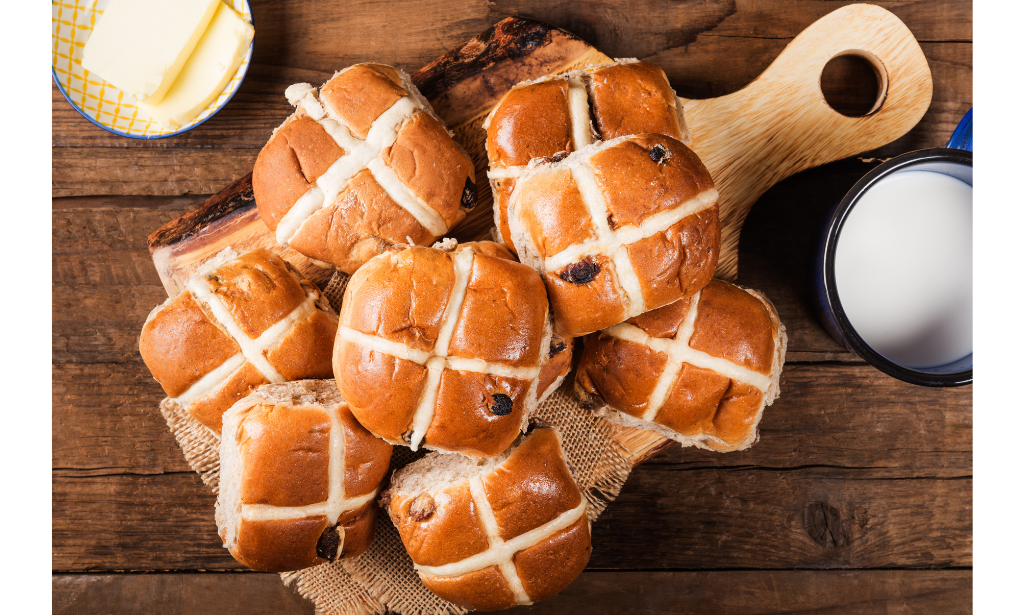 If you ever played an instrument in school, "Hot Cross Buns" was probably one of the first songs you learned. But there's more to hot cross buns than just a song for people in Ireland, the United Kingdom, Canada, India, New Zealand, and parts of Australia…they're an Easter delicacy! These buns are sweet, spiced, and sticky and speckled with dried fruit–and served hot, of course. The correlation to Easter? There are many variations, but it's thought that because each bun is decorated with a cross of flour paste, this obviously represents the cross on which Jesus Christ died. And the spices used in the buns are believed to represent the spices used to embalm Christ after his death.
Dress Up in Costumes
Costumes aren't just for Halloween! At least in some European countries. For example, in the medieval town of Verges, Spain, people dress as skeletons and dance the traditional "dansa de la mort," or "death dance." This procession occurs on Holy Thursday beginning at midnight and continues into the wee hours of the morning, finally finishing with skeletons carrying boxes of ashes.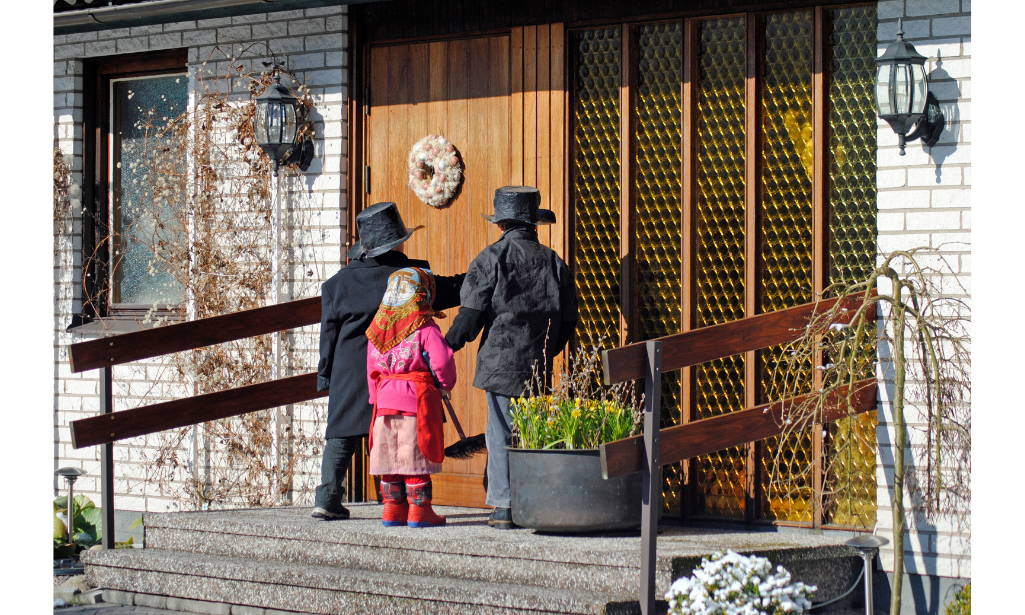 Kids wear colorful clothing and dress as Easter witches on Palm Sunday in eastern Finland and Holy Saturday in western Finland. Similar to Halloween, the costumed kids then walk from door to door with willow twigs decorated with feathers and crepe paper and sing a rhyming blessing meant to drive away evil spirits. In exchange? The witches get a chocolate egg. A similar custom takes place in Sweden, where kids dressed as Easter witches trade artwork for candy.
And in Prizzi, Sicily, citizens wear scary masks and dress in red robes and try to bother as many "souls" as possible–which, in reality, translates to making people pay for the drinks of those in costume. This occurs on the day when the Virgin Mary and the resurrected Christ send the devils away with angels.
Chill Out and Read About Crime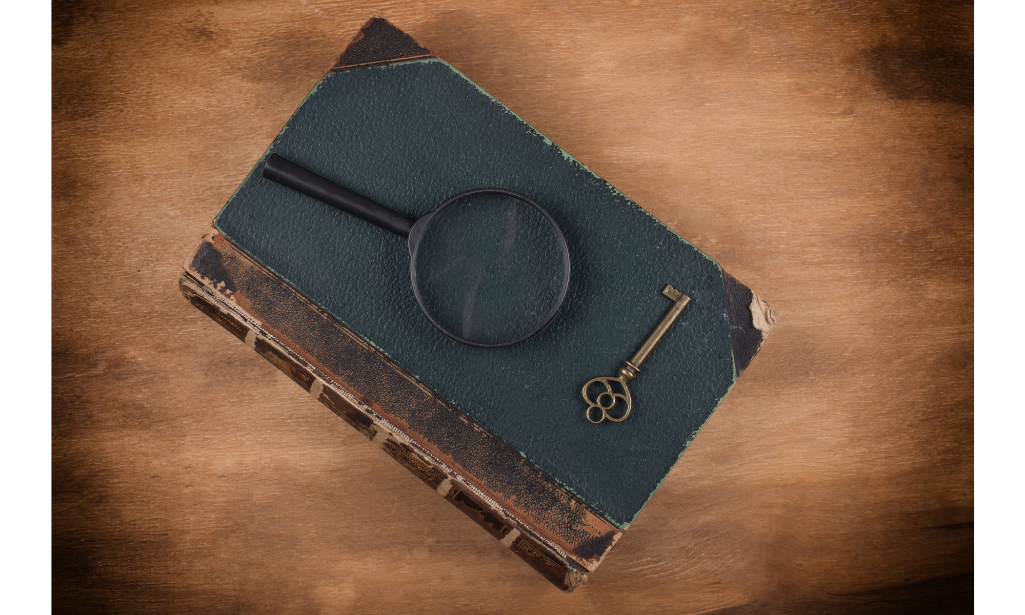 Norwegians apparently enjoy spending their Easter relaxing in a cabin, where they might do some skiing but mostly read crime novels or watch crime shows on TV. Why? Apparently, in 1923, a book publisher promoted a new crime novel on the front pages of newspapers in Norway. People mistook these ads for actual news, which received a great deal of attention. And that's why crime novels and shows are a popular Easter tradition.
Monday Fun-day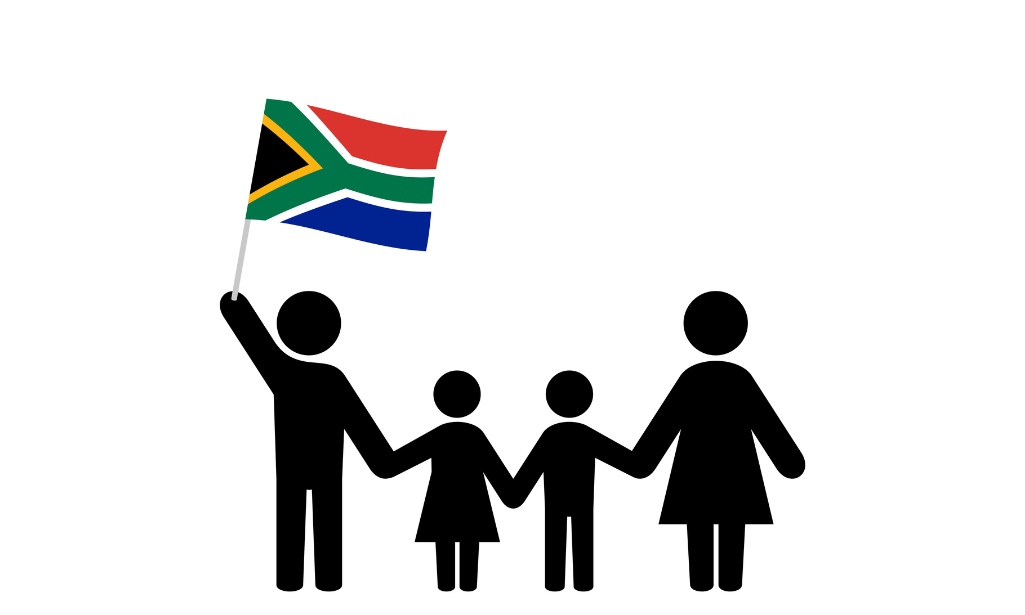 In South Africa, the day after Easter is an official holiday…known as Family Day. This became a recognized holiday in the 1990s, when the South African government decided to grant its citizens an extra day off to spend with their friends and family–and so they could enjoy additional time to recover from all of the weekend festivities.
The Art of Carpets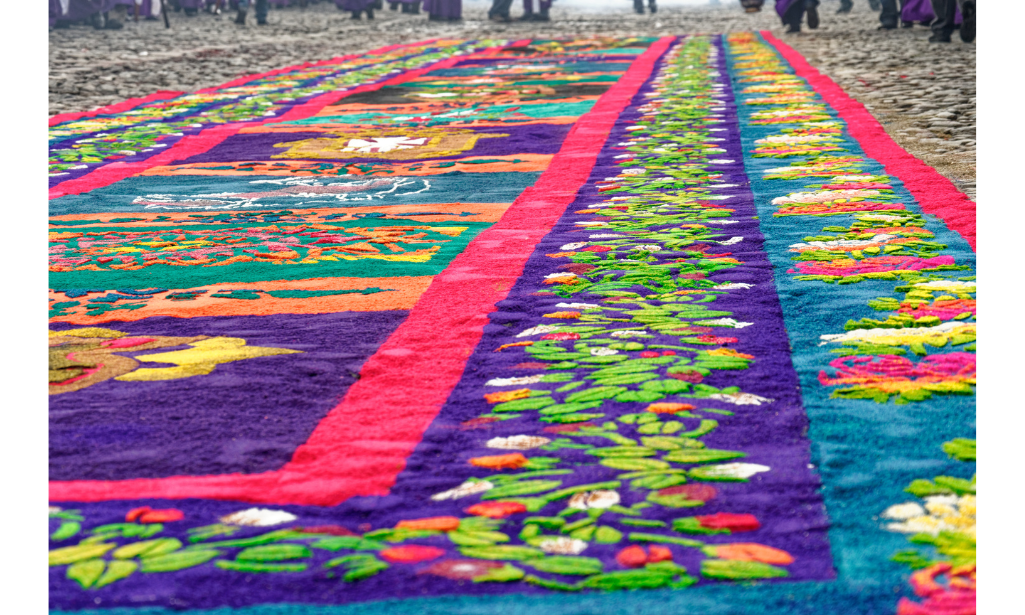 In southern Guatemala, townspeople cover their streets in colorful carpets to prepare for its Good Friday procession. These long (up to a half a mile!) carpets are usually made from flowers, sand, fruits, vegetables, and colored sawdust and are designed with meaningful scenes relevant to Guatemalan history. While it sounds like these carpets probably take weeks to assemble, the artists who create them only have 24 hours to finish the carpets before Good Friday!
Eating Chocolate…Bilbies?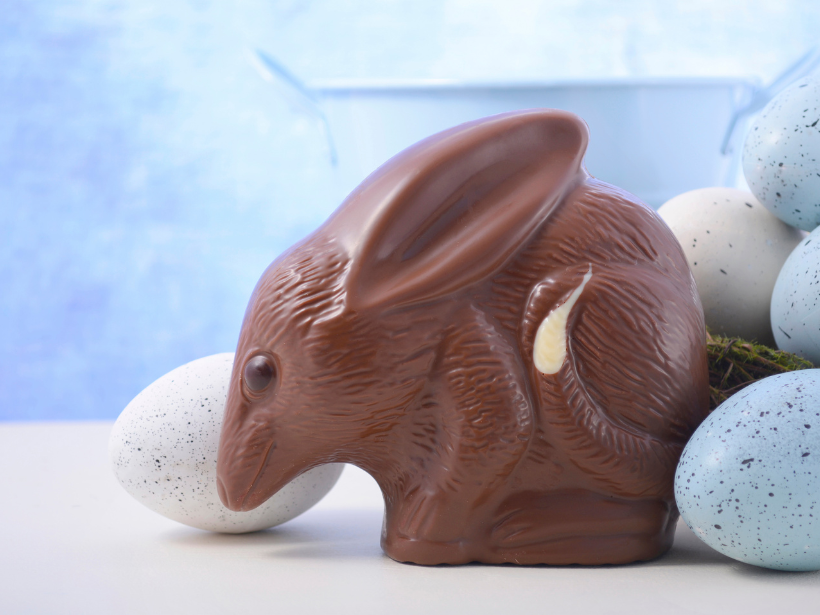 In America, we love bunnies. Especially at Easter! In Australia, however, rabbits are considered pests–similar to how we look at rats. So, in 1991, a foundation called Rabbit-Free Australia proposed replacing the Easter bunny with the Easter "bilby", an endangered bandicoot with rabbit-esque ears. This caught on, as chocolate bilbies are now quite popular in Australia–with many of the proceeds benefiting endangered animals.
Blowing Up Carts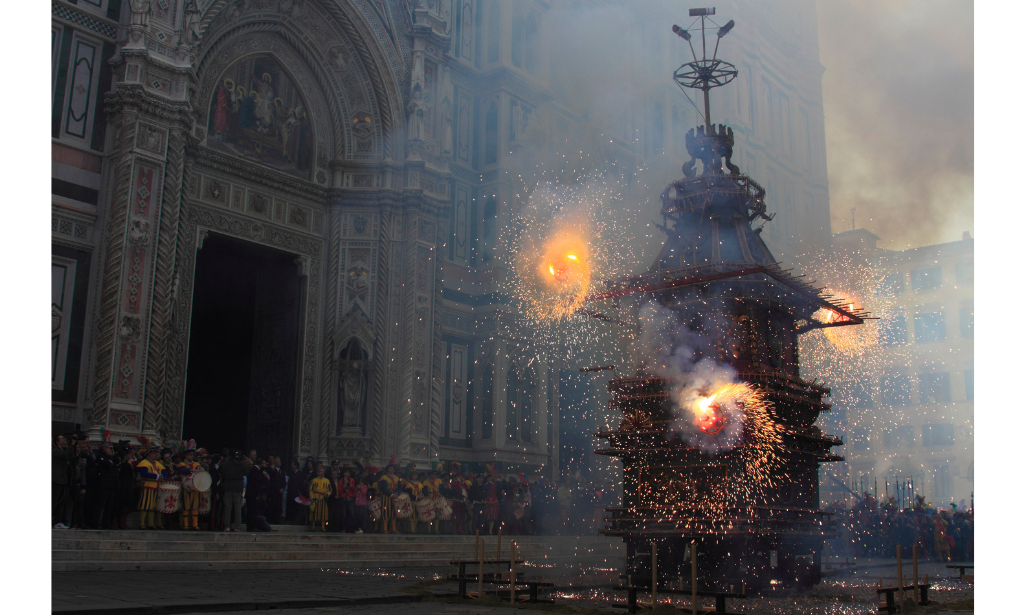 In Florence, Italy, residents celebrate an exploding cart. Well, there's more to it than that. But "Scoppio del Carro", a 350-year-old Easter tradition literally translates to "explosion of the cart." Because this tradition dates back to the First Crusade, people dress in 15th century-inspired costumes and lead a cart filled with explosives through the streets. When the cart reaches the Duomo, the Archbishop of Florence lights a fuse from inside the church during Easter mass, which begins a beautiful fireworks display. In Mexico, the Judas Burning tradition on Holy Saturday involves blowing up giant papier-mache Judas Iscariots stuffed with fireworks.
The Easter holiday is a special time for Christians all across the globe, as evidenced by its many unique customs and celebrations. Tell us about your favorite Easter traditions in the comments below!