Homeschooling Laws, Information, and Resources for Kentucky
If you're living in Kentucky and are looking into homeschooling, you're in the right place! This page provides the resources and information you need to determine whether homeschooling in the Bluegrass State is right for you.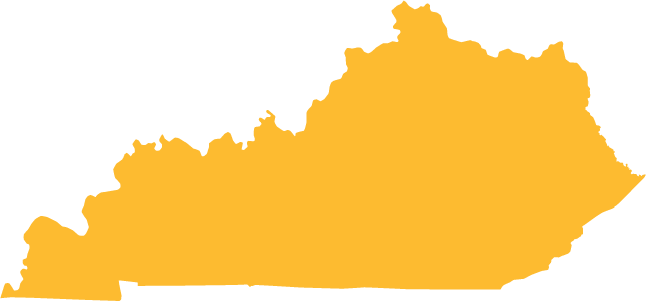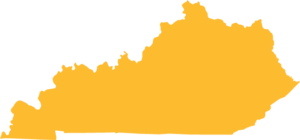 Summary of Kentucky Homeschool Laws
Knowing the requirements for homeschooling in Kentucky is one key to successful homeschooling. Below is a summary of the homeschool laws in the state of Kentucky. You can find additional information on Home School Legal Defense Association's (HSLDA) website as well: Kentucky HSLDA Reference
Homeschool Options in Kentucky
Homeschooling under the private school statute. This is the only homeschooling option for families in Kentucky. See below for the steps you need to take when homeschooling your child.
Kentucky State Law Homeschool Summary
Homeschooling under the private school statute. Here are the requirements for homeschooling your child under the Kentucky private school statute.
Notify the local board of education annually within the first two weeks of the start of the school year. The notice should list the students in attendance at your school as well as their names, ages, and addresses.
Keep attendance and scholarship reports (report cards) as public schools would. You should update these every six to nine weeks.
Teach for the required period, which is approximately the same period of time as public schools–at least 1,062 hours of instruction over the course of at least 170 days.
Teach the required subjects in English: reading, writing, spelling, grammar, history, math, science, and civics.
Kentucky State Education Resources
Here you'll find websites for any questions you may have about education in the state of Kentucky.
Kentucky Homeschooling Support Groups
Whether you already homeschool in Kentucky or are looking to do so, these resources are quite useful if you're searching for support, co-ops, or answers to questions about homeschooling in your state.
Top Kentucky Homeschooling Field Trip Ideas
One of the many benefits of homeschooling is the flexibility to explore! Here are some ideas for amazing–and educational–field trips around the great state of Kentucky!
American Cave Museum & Hidden River Cave: Horse Cave, KY
Aviation Museum of Kentucky: Lexington, KY
Barren River Imaginative Museum of Science: Bowling Green, KY
Bluegrass Heritage Museum: Winchester, KY
Carnegie Center for Literacy and Learning: Lexington, KY
Challenger Learning Center: Radcliff, KY
Coal Miners' Museum: Van Lear, KY
Creation Museum: Petersburg, KY
Cumberland Gap Visitors Center: Middlesboro, KY
Dinosaur World: Cave City, KY
East Kentucky Science Center: Prestonsburg, KY
Explorium of Lexington: Lexington, KY
Frazier International History Museum: Louisville, KY
Gheens Science Hall and Rauch Planetarium: Louisville, KY
Glassworks: Louisville, KY
Historic Diamond Caverns: Park City, KY
Hummel Planetarium: Richmond, KY
International Museum of the Horse: Lexington, KY
John James Audubon Museum and Nature Center: Henderson, KY
Kentucky Center for African American Heritage: Louisville, KY
Kentucky Derby Museum: Louisville, KY
Kentucky Historical Society: Frankfort, KY
Kentucky Military History Museum: Frankfort, KY
Kentucky Reptile Zoo: Slade, KY
Kentucky State Capitol: Frankfort, KY
Lexington History Museum: Lexington, KY
Lexington Legends – Whitaker Bank Ballpark: Lexington, KY
Living Arts & Science Center: Lexington, KY
Louisville Science Center: Louisville, KY
Louisville Slugger Museum & Factory: Louisville, KY
Louisville Zoological Garden: Louisville, KY
Mammoth Cave National Park: Mammoth Cave, KY
Mary Todd Lincoln House: Lexington, KY
Muhammad Ali Center: Louisville, KY
Newport Aquarium: Newport, KY
Owensboro Museum of Science and History: Owensboro, KY
Salato Wildlife Education Center: Frankfort, KY
Thomas Edison House: Louisville, KY