Homeschooling Laws, Information, and Resources for South Dakota
If you're living in South Dakota and are looking into homeschooling, you're in the right place! This page provides the resources and information you need to determine whether homeschooling in the Mount Rushmore State is right for you.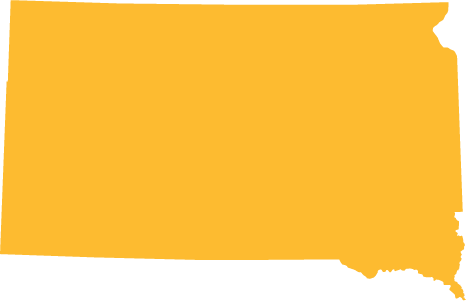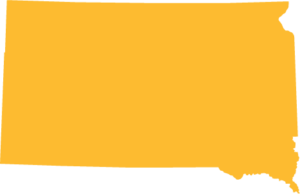 Summary of South Dakota Homeschool Laws
Knowing the requirements for homeschooling in South Dakota is one key to successful homeschooling. Below is a summary of the homeschool laws in the state of South Dakota. You can find additional information on Home School Legal Defense Association's (HSLDA) website as well: South Dakota HSLDA Reference
Homeschool Options in South Dakota
To homeschool in South Dakota, just follow the steps below.
South Dakota State Law Homeschool Summary
Notify the state or your local school district within 30 days of beginning homeschooling using the Department of Education's form. The form must include your child's name, birthdate, resident district, and open enrolled district (if applicable). It must be signed by the child's parent, guardian, or other person having control of the child.
Notify the state or your local school district within 30 days of a transition if you move to a different school district or enroll your child in a public or non-public school.
No single individual is permitted to homeschool more than 22 children.
Teach your child with instruction in the basic skills of language arts and math that will lead to a mastery of the English language.
South Dakota State Education Resources
Here you'll find websites for any questions you may have about education in the state of South Dakota.
South Dakota Homeschooling Support Groups
Whether you already homeschool in South Dakota or are looking to do so, these resources are quite useful if you're searching for support, co-ops, or answers to questions about homeschooling in your state.
Top South Dakota Homeschooling Field Trip Ideas
One of the many benefits of homeschooling is the flexibility to explore! Here are some ideas for amazing–and educational–field trips around the great state of South Dakota!
Adams Museum & House: Deadwood, SD
Badlands Petrified Gardens: Kadoka, SD
Bear Country USA: Rapid City, SD
Beautiful Rushmore Cave: Keystone, SD
Big Thunder Gold Mine: Keystone, SD
Black Hills Caverns: Rapid City, SD
Bramble Park Zoo: Watertown, SD
Children's Museum of South Dakota: Brookings, SD
Cosmos Mystery Area: Rapid City, SD
Crazy Horse Memorial: Crazy Horse, SD
Custer State Park: Custer, SD
Dakota Discovery Museum: Mitchell, SD
Great Plains Zoo & Delbridge Museum of Natural History: Sioux Falls, SD
The Journey Museum: Rapid City, SD
Kirby Science Discovery Center: Sioux Falls, SD
Mammoth Site of Hot Springs: Hot Springs, SD
Mount Rushmore National Memorial: Keystone, SD
Museum of Geology: Rapid City, SD
National Presidential Wax Museum: Keystone, SD
Reptile Gardens: Rapid City, SD
SD Air & Space Museum: Elder, SD
Sertoma Butterfly House and Purdy Marine Cove: Sioux Falls, SD
Sioux Falls Park: Sioux Falls, SD
Sitting Bull Crystal Cave: Rapid City, SD
South Dakota Art Museum: Brookings, SD
South Dakota Discovery Center & Aquarium: Pierre, SD
Storybook Island: Rapid City, SD
W.H. Over Museum of Natural and Cultural History: Vermillion, SD
Wounded Knee Museum: Wall, SD