Homeschooling Laws, Information, and Resources for Massachusetts
If you're living in Massachusetts and are looking into homeschooling, you're in the right place! This page provides the resources and information you need to determine whether homeschooling in the Bay State is right for you.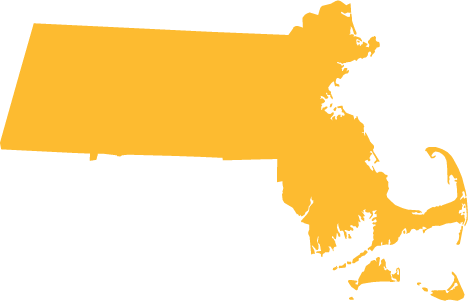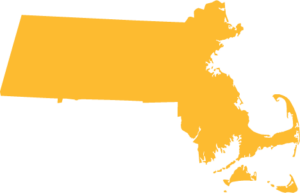 Summary of Massachusetts Homeschool Laws
Knowing the requirements for homeschooling in Massachusetts is one key to successful homeschooling. Below is a summary of the homeschool laws in the state of Massachusetts. You can find additional information on Home School Legal Defense Association's (HSLDA) website as well: Massachusetts HSLDA Reference
Homeschool Options in Massachusetts
Homeschooling within a recognized and/or approved school. This is the only homeschooling option for families in Massachusetts. See below for the steps you need to take when homeschooling your child.
Massachusetts State Law Homeschool Summary
Homeschooling within a recognized and/or approved school. Here are the requirements for homeschooling your child in Massachusetts.
Submit an annual notice of intent to the school district at the beginning of the school year, along with a list of materials you intend to use, a brief summary of the curriculum and/or subjects to be taught, and a description of your (or others') qualifications for teaching. According to state law and court opinions, there are four areas a superintendent or school committee may consider when reviewing a notice of intent:
The proposed curriculum and number of hours of instruction
The competency of the parents (Parents do not need college or advanced degrees.)
Textbooks, workbooks, and other instructional aides to be used
The method of assessment used (to ensure educational progress and attainment of minimum standards); the superintendent or school committee can require standardized testing or may substitute, with the approval of the parents, another form of assessment.
Teach the required subjects, which include spelling, reading, writing, English language and grammar, geography, math, drawing, music, United States history and Constitution, duties of citizenship, health (including CPR), physical education, and good behavior.
Keep good records even though there is no legal requirement to do so.
Test or evaluate your child as required. A superintendent or school committee may require periodic standardized tests or "other means of evaluating the progress of the children [that] may be substituted for the formal testing process, such as periodic progress reports or dated work samples." Testing or evaluation must be mutually agreed upon by the parents and the superintendent or school committee.
Massachusetts State Education Resources
Here you'll find websites for any questions you may have about education in the state of Massachusetts.
Massachusetts Homeschooling Support Groups
Whether you already homeschool in Massachusetts or are looking to do so, these resources are quite useful if you're searching for support, co-ops, or answers to questions about homeschooling in your state.
Top Massachusetts Homeschooling Field Trip Ideas
One of the many benefits of homeschooling is the flexibility to explore! Here are some ideas for amazing–and educational–field trips around the great state of Massachusetts!
Adams National Historical Park: Quincy, MA
Amelia Park Children's Museum: Westfield, MA
Amherst College Museum of Natural History: Amherst, MA
Boston African American National Historic Site: Boston, MA
Boston Children's Museum: Boston, MA
Broad Meadow Brook Conservation Center & Wildlife Sanctuary: Worcester, MA
Buttonwood Park Zoo: New Bedford, MA
Cape Cod Children's Museum: Mashpee, MA
Cape Cod Maritime Museum: Hyannis, MA
Cape Cod Museum of Natural History: Brewster, MA
Capron Park Zoo: Attleboro, MA
Children's Museum in Easton: North Easton, MA
Children's Museum at Holyoke: Holyoke, MA
Clara Barton Birthplace Museum: North Oxford, MA
Concord Museum: Concord, MA
The Discovery Museums: Acton, MA
Dunn Planetarium: Danvers, MA
Emily Dickinson Museum – The Homestead & The Evergreens: Amherst, MA
Eric Carle Museum of Picture Book Art: Amherst, MA
Fogg Art Museum: Cambridge, MA
Hancock Shaker Village: Pittsfield, MA
Harvard Museum of Natural History: Cambridge, MA
Hinchman House Natural History Museum: Nantucket, MA
Hitchcock Center for the Environment: Amherst, MA
John F. Kennedy Library & Museum: Boston, MA
Lizzie Borden Museum: Fall River, MA
Louisa May Alcott's Orchard House: Concord, MA
Magic Wings Butterfly Conservatory & Gardens: South Deering, MA
Maria Mitchell Association – Natural Science Museum: Nantucket, MA
Mayflower II: Plymouth, MA
Metropolitan Waterworks Museum: Boston, MA
Minute Man National Historical Park: Concord, MA
Museum of Fine Arts Boston: Boston, MA
Museum of Science: Boston, MA
Naismith Memorial Basketball Hall of Fame: Springfield, MA
New England Aquarium: Boston, MA
Old South Meeting House: Boston, MA
Paul Revere House: Boston, MA
Peabody Essex Museum: Salem, MA
Pilgrim Hall Museum: Plymouth, MA
Plimoth Plantation: Plymouth, MA
Plymouth Rock: Plymouth, MA
Southwick's Zoo: Mendon, MA
Springfield Museums & The Dr. Seuss Sculpture Garden: Springfield, MA
Whydah Pirate Museum: West Yarmouth, MA
Wilbraham Children's Museum: Wilbraham, MA
The Zoo in Forest Park: Springfield, MA
Zoo New England's Franklin Park Zoo: Boston, MA
Zoo New England's Stone Zoo: Stoneham, MA