Homeschooling Laws, Information, and Resources for Montana
If you're living in Montana and are looking into homeschooling, you're in the right place! This page provides the resources and information you need to determine whether homeschooling in the Treasure State is right for you.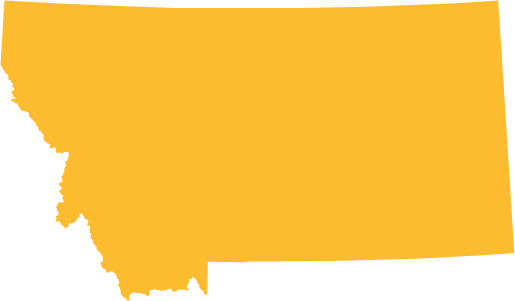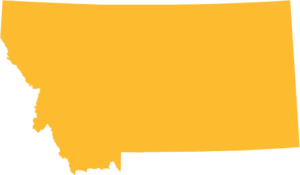 Summary of Montana Homeschool Laws
Knowing the requirements for homeschooling in Montana is one key to successful homeschooling. Below is a summary of the homeschool laws in the state of Montana. You can find additional information on Home School Legal Defense Association's (HSLDA) website as well: Montana HSLDA Reference
Homeschool Options in Montana
To homeschool in Montana, you'll need to follow the requirements listed below.
Montana State Law Homeschool Summary
File a notice of intent to homeschool with the superintendent of schools in the county that your homeschool is located during every school fiscal year (July 1–June 30).
Keep attendance and immunization records (or a medical or religious exemption from immunizations), and make these records available to the county superintendent on request.
Provide the required hours of instruction, which is at least 720 hours per school fiscal year in grades 1-3 and 1,080 hours per school fiscal year for grades 4-12.
Teach the required subjects, which are basic subjects that are required to be taught in Montana public schools. These include:
English language arts
Math
Social studies
Science
Health
Arts
Career education
5. Follow all local health and safety regulations in your home
Montana State Education Resources
Here you'll find websites for any questions you may have about education in the state of Montana.
Montana Homeschooling Support Groups
Whether you already homeschool in Montana or are looking to do so, these resources are quite useful if you're searching for support, co-ops, or answers to questions about homeschooling in your state.
Top Montana Homeschooling Field Trip Ideas
One of the many benefits of homeschooling is the flexibility to explore! Here are some ideas for amazing–and educational–field trips around the great state of Montana!
American Computer Museum: Bozeman, MT
Charles M. Bair Family Museum: Martinsdale, MT
Children's Museum: Missoula, MT
Children's Museum of Bozeman: Bozeman, MT
ExplorationWorks: Helena, MT
Fort Peck Field Station of Paleontology: Fort Peck, MT
Gallatin County Pioneer Museum: Bozeman, MT
Grizzly & Wolf Discovery Center: West Yellowstone, MT
H. Earl Clack Memorial Museum: Havre, MT
Historic Fort Benton Heritage Complex: Fort Benton, MT
Lewis and Clark Caverns State Park: Whitehall, MT
Little Bighorn Battlefield National Monument: Crow Agency, MT
Makoshika Dinosaur Museum: Glendive, MT
The Mineral Museum: Butte, MT
Montana Historical Society Museum: Helena, MT
Museum of the Plains Indian & Crafts Center: Browning, MT
Museum of the Rockies: Bozeman, MT
Museum of Women's History: Billings, MT
Pictograph Cave State Park: Billings, MT
Western Heritage Center: Billings, MT
World Museum of Mining: Butte, MT
Yellowstone County Museum: Billings, MT