Homeschooling Laws, Information, and Resources for Idaho
If you're living in Idaho and are looking into homeschooling, you're in the right place! This page provides the resources and information you need to determine whether homeschooling in the Gem State is right for you.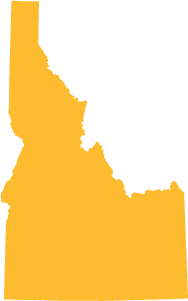 Summary of Idaho Homeschool Laws
Knowing the requirements for homeschooling in Idaho is one key to successful homeschooling. Below is a summary of the homeschool laws in the state of Idaho. You can find additional information on Home School Legal Defense Association's (HSLDA) website as well: Idaho HSLDA Reference
Homeschool Options in Idaho
There is really only one option for homeschooling in the state of Idaho. As the state requires very little homeschool regulation, all you need to do to educate your child at home is follow the steps below.
Idaho State Law Homeschool Summary
As mentioned above, Idaho requires very little from homeschoolers, except for the following:
According to Idaho law, you can instruct your children yourself, or you may have another family member, relative, or unrelated person teach your child.
Teach your children the subjects commonly taught in Idaho public schools, including language arts, math, science, and social studies from grades 1-10. Subjects for grades 11 and 12 are more flexible.
Idaho State Education Resources
Here you'll find websites for any questions you may have about education in the state of Idaho.
Idaho Homeschooling Support Groups
Whether you already homeschool in Idaho or are looking to do so, these resources are quite useful if you're searching for support, co-ops, or answers to questions about homeschooling in your state.
Top Idaho Homeschooling Field Trip Ideas
One of the many benefits of homeschooling is the flexibility to explore! Here are some ideas for amazing–and educational–field trips around the great state of Idaho!
Appaloosa Museum: Moscow, ID
Boise State University Vertebrate Museum: Boise, ID
Bruneau Dunes State Park: Mountain Home, ID
Central Idaho Historical Museum: McCall, ID
Craters of the Moon National Monument & Preserve: Arco, ID
Crystal Gold Mine Museum: Kellogg, ID
The Discovery Center of Idaho: Boise, ID
Herrett Center for Arts and Sciences: Twin Falls, ID
Idaho Military History Museum: Boise, ID
Idaho Museum of Mining and Geology: Boise, ID
Idaho Museum of Natural History: Pocatello, ID
Idaho Potato Museum: Blackfoot, ID
Idaho State Historical Museum: Boise, ID
Morrison Knudsen Nature Center: Boise, ID
Museum of Idaho: Idaho Falls, ID
Tautphaus Park Zoo: Idaho Falls, ID
Whittenberger Planetarium: Caldwell, ID
World Center for Birds of Prey/The Peregrine Fund: Boise, ID