Homeschooling Laws, Information, and Resources for New York
If you're living in New York and are looking into homeschooling, you're in the right place! This page provides the resources and information you need to determine whether homeschooling in the Empire State is right for you.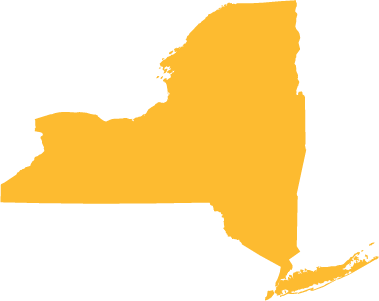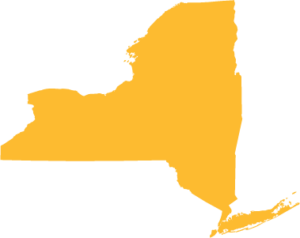 Summary of New York Homeschool Laws
Knowing the requirements for homeschooling in New York is one key to successful homeschooling. Below is a summary of the homeschool laws in the state of New York. You can find additional information on Home School Legal Defense Association's (HSLDA) website as well: New York HSLDA Reference
Homeschool Options in New York
To homeschool in New York, just follow the steps below.
New York State Law Homeschool Summary
Submit a notice of intent to homeschool to the district superintendent by July 1 (the beginning of the school year) annually, or within 14 days of establishing your new homeschool program during the school year. For families who live in New York City (within Brooklyn, Bronx, Manhattan, Queens, or Staten Island), this notice, and all homeschooling correspondence, should instead be submitted to the New York City Department of Education's Office of Home Schooling. It is recommended that you submit your notice of intent via email to [email protected] (for submission of letters of intent to homeschool only). All other paperwork may be emailed to [email protected] (for general inquiries and document submission).
Submit an Individualized Home Instruction Plan (IHIP) each year by August 15 or within four weeks of the receipt of the IHIP form from the school district (whichever is later). The IHIP form requires you to submit:
Your child's name, age, and grade level
A list of your syllabi, curriculum materials, textbooks, or plan of instruction
Dates for submission of quarterly reports
Name of whomever is providing instruction
3. Comply with day, hour, and subject requirements and maintain records of attendance each year demonstrating that your child's attendance meets the "substantial equivalent" of 180 days per year. Attendance records are only required to be submitted to the school district upon request of the superintendent. Homeschooled students are also required to meet hourly attendance requirements: 900 hours of school per year in grades 1-6, and 990 hours of school per year in grades 7-12.
Below are subject requirements by grade:
K-12:
Patriotism and citizenship
About substance abuse
Traffic safety (including bike safety)
Fire safety
US and New York history and constitutions (at least once before grade 9)
Grades 1-6:
Math
Reading
Spelling
Writing
English
Geography
U.S. history
Science
Health
Music
Visual arts
Physical education
Grades 7-8:
Math
English
History and geography
Science
Health
Music
Art
Practical arts
Physical education
Library skills
Grades 9-12:
Math (2 credits)
English (4 credits)
Social studies, including American history, participation in government, and economics (4 credits)
Science (2 credits)
Art or music (1 credit)
Health (½ credit)
Physical education (2 credits)
Electives (3 credits)
4. File quarterly reports to the district superintendent each quarter. These should include the number of hours of instruction during the quarter, a description of the material covered in each subject, and a grade or narrative evaluation in each subject.
5. Assess your child annually. In grades 1-3, your student can take a standardized test, or you can choose to submit a written narrative evaluation for your student. In grades 4-8, standardized testing is required at least every other year, with the written narrative evaluation available as an option in the years you do not use a standardized testing option. Standardized testing is required every year in high school. Standardized tests can be administered at the local public school or a registered non-public school. A test can also be administered in your home, or at any other reasonable location, by a New York-certified teacher or by another qualified person (including the student's parent) with the consent of the superintendent. You can obtain consent by simply notifying the superintendent in your third quarterly report which test you will be using and who will be administering it.
To demonstrate satisfactory progress, your student's composite score must be above the 33rd percentile, or the score must reflect one academic year of growth compared to a test administered the prior school year.
You may choose one of the following tests:
Iowa Test of Basic Skills,
California Achievement Test
Stanford Achievement Test
Comprehensive Test of Basic Skills
State Education Department Test
Another test approved by the State Education Department, such as the Personalized Achievement Summary System (PASS) test
Written narrative evaluations may be conducted by a certified teacher, a home instruction peer group review panel, or another person with the consent of the local superintendent. As with the standardized test, you can obtain implied consent by notifying the superintendent in your third quarterly report that you will be submitting a written narrative evaluation and by whom it will be prepared.
New York State Education Resources
Here you'll find websites for any questions you may have about education in the state of New York.
New York Homeschooling Support Groups
Whether you already homeschool in New York or are looking to do so, these resources are quite useful if you're searching for support, co-ops, or answers to questions about homeschooling in your state.
Top New York Homeschooling Field Trip Ideas
One of the many benefits of homeschooling is the flexibility to explore! Here are some ideas for amazing–and educational–field trips around the great state of New York!
9/11 Memorial & Museum: New York, NY
Adirondack Museum: Blue Mountain Lake, NY
African Burial Ground National Monument: New York, NY
Albany Institute of History and Art: Albany, NY
Albany Pine Bush & Discovery Center: Albany, NY
American Folk Art Museum: New York, NY
American Museum of Natural History: New York, NY
Animal Adventure Park: Harpursville, NY
Aquarium of Niagara Falls: Niagara Falls, NY
Atlantis Marine World Aquarium: Riverhead, NY
Binghamton Zoo at Ross Park: Binghamton, NY
BNL Science Learning Center: Upton, NY
Brooklyn Children's Museum: Brooklyn, NY
Buffalo Museum of Science: Buffalo, NY
Castle Clinton National Monument: New York, NY
Cayuga Nature Center: Ithaca, NY
Central Park Zoo: New York, NY
The Children's Museum: Utica, NY
The Children's Museum at Saratoga: Saratoga Springs, NY
Children's Museum of the East End: Bridgehampton, NY
Cold Spring Harbor Fish Hatchery & Aquarium: Cold Spring Harbor, NY
Cradle of Aviation Museum: Garden City, NY
The Discovery Center of the Southern Tier: Binghamton, NY
Dolan DNA Learning Center: Cold Spring Harbor, NY
East Hampton Marine Museum: Amagansett, NY
Eleanor Roosevelt National Historic Site: Hyde Park, NY
Ellis Island: New York, NY
Empire State Aerosciences Museum: Glenville, NY
Empire State Building: New York, NY
Erie Canal Museum: Syracuse, NY
Explore & More – A Children's Museum: East Aurora, NY
The Farmers' Museum: Cooperstown, NY
Federal Hall National Memorial: New York, NY
Five Rivers Environmental Education Center: Delmar, NY
Freedom Tower: New York, NY
Grand Central Station: New York, NY
The Harriet Tubman Home: Auburn, NY
Henry Hudson Planetarium: Albany, NY
Home of Franklin D. Roosevelt National Historic Site: Hyde Park, NY
Hudson River Museum: Yonkers, NY
International Center of Photography: New York, NY
Intrepid Sea, Air, and Space Museum: New York, NY
Jewish Children's Museum: Brooklyn, NY
Lamont-Doherty Earth Observatory: Palisades, NY
Long Island Aquarium: Riverhead, NY
Long Island Children's Museum: Garden City, NY
Long Island Museum of Science and Technology (LIMSAT): Garden City, NY
Lower East Side Tenement Museum: New York, NY
Madison Square Garden: New York, NY
Metropolitan Museum of Art: New York, NY
Metropolitan Opera Guild: New York, NY
Mid-Hudson Children's Museum: Poughkeepsie, NY
Milton J. Rubenstein Museum of Science & Technology: Syracuse, NY
Montauk Lighthouse: Montauk, NY
Museum of Chinese in the Americas: New York, NY
Museum of Modern Art (MoMA): New York, NY
Museum of the Earth at the Paleontological Research Institution: Ithaca, NY
National Baseball Hall of Fame: Cooperstown, NY
National Museum of Mathematics: New York, NY
National Soaring Museum: Elmira, NY
New York Aquarium: Brooklyn, NY
New York Hall of Science: Queens, NY
New York Historical Society: New York, NY
New York State Museum: Albany, NY
New York State Zoo: Watertown, NY
New York Transit Museum: Brooklyn, NY
Niagara Gorge Discovery Center: Niagara Falls, NY
Poet's House, Children's Room: New York, NY
Prospect Park Zoo: Brooklyn, NY
Queens Wildlife Center: Flushing, NY
Radio City Music Hall: New York, NY
Roberson Museum and Science Center: Binghamton, NY
Rochester Museum and Science Center: Rochester, NY
Rosamond Gifford Zoo: Syracuse, NY
Sag Harbor Whaling & Historical Museum: Sag Harbor, NY
Sagamore Hill: Oyster Bay, NY
The Salt Museum at Onondaga Lake Park: Liverpool, NY
Saratoga National Historic Park: Stillwater, NY
Schenectady Museum & Suits-Bueche Planetarium: Schenectady, NY
Science Discovery Center of Oneonta: Oneonta, NY
Science Museum of Long Island: Plandome, NY
Seneca Park Zoo: Rochester, NY
Skyscraper Museum: New York, NY
Solomon R. Guggenheim Museum: New York, NY
South Fork Natural History Museum & Nature Center: Bridgehampton, NY
South Street Seaport Museum: New York, NY
Sports Museum of America: New York, NY
Staten Island Children's Museum: Staten Island, NY
Staten Island Zoo: Staten Island, NY
Statue of Liberty National Monument: New York, NY
Strong – National Museum of Play: Rochester, NY
Susan B. Anthony House: Rochester, NY
Sweetbriar Nature Center: Smithtown, NY
Theodore Roosevelt Birthplace National Historic Site: New York, NY
Tinker Nature Park & Hansen Nature Center: Henrietta, NY
Trevor Zoo: Millbrook, NY
Ukrainian Museum: New York, NY
United Nations: New York, NY
Vanderbilt Mansion, Museum, and Planetarium: Centerport, NY
Ward W. O'Hara Agricultural Museum and Educational Center: Auburn, NY
Washington Irving's Sunnyside: Tarrytown, NY
Whitney Museum of Art: New York, NY
The Wild Center/Natural History Museum of the Adirondacks: Tupper Lake, NY
World Awareness Children's Museum: Glens Falls, NY