Homeschooling Laws, Information, and Resources for Arkansas
If you're living in Arkansas and are looking into homeschooling, you're in the right place! This page provides the resources and information you need to determine whether homeschooling in the Natural State is right for you.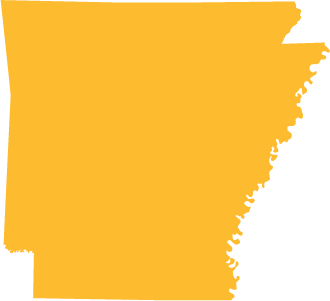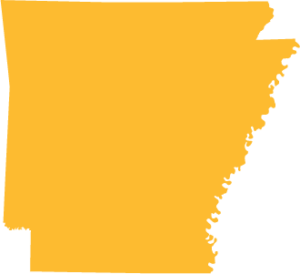 Summary of Arkansas Homeschool Laws
Knowing the requirements for homeschooling in Arkansas is one key to successful homeschooling. Below is a summary of the homeschool laws in the state of Arkansas. You can find additional information on Home School Legal Defense Association's (HSLDA) website as well: Arkansas HSLDA Reference
Homeschooling Options in Arkansas
There is really only one option for homeschooling in the state of Arkansas. As the state requires very little homeschool regulation, all you need to do to educate your child at home is follow the steps below–beyond that, the sky's the limit!
Arkansas State Law Homeschool Summary
As mentioned above, Arkansas requires very little from homeschoolers, except for the following:
Annually notify your local public school superintendent that you are homeschooling; this notice must be filed by August 15 each year. This notice must include:
Name, date of birth, gender, and grade level of child
Name and address of school child last attended (if any)
Mailing address of homeschool
Phone number
Statement that parents agree they are responsible for the child's education while the homeschool program is continuing
Statement of plans to participate in public school interscholastic activities (optional)
Statement of plans to seek GED (optional)
Name and signature of person providing the homeschool program
The notice may be submitted electronically, by email, by U.S. mail, or in person.
Arkansas State Education Resources
Here you'll find websites for any questions you may have about education in the state of Arkansas.
Arkansas Homeschooling Support Groups
Whether you already homeschool in Arkansas or are looking to do so, these resources are quite useful if you're searching for support, co-ops, or answers to questions about homeschooling in your state.
Top Arkansas Homeschooling Field Trip Ideas
One of the many benefits of homeschooling is the flexibility to explore! Here are some ideas for amazing–and educational–field trips around the great state of Arkansas!
Amazeum: Bentonville, AR
Arkansas Air Museum: Fayetteville, AR
Clinton Birthplace Home National Historical Site: Hope, AR
Crater of Diamonds State Park: Murfreesboro, AR
Historic Arkansas Museum: Little Rock, AR
Little Rock Zoo: Little Rock, AR
Mid-America Science Museum: Hot Springs, AR
Museum of Discovery: Little Rock, AR
Museum of Native History: Bentonville, AR
Pinnacle Mountain State Park: Little Rock, AR
Riddle's Elephant and Wildlife Sanctuary: Greenbrier, AR
Shiloh Museum of Ozark History: Springdale, AR
USS Razorback Submarine: Little Rock, AR