Homeschooling Laws, Information, and Resources for Virginia
If you're living in Virginia and are looking into homeschooling, you're in the right place! This page provides the resources and information you need to determine whether homeschooling in the Old Dominion State.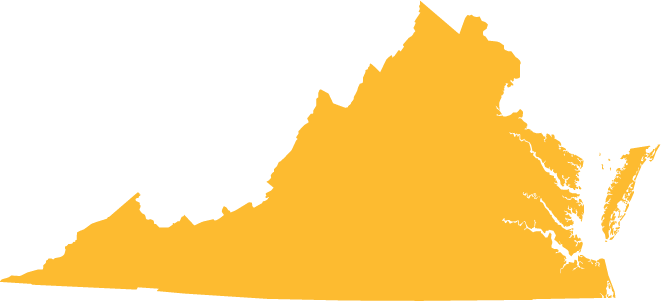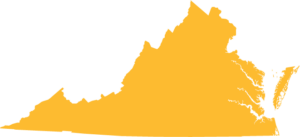 Summary of Virginia Homeschool Laws
Knowing the requirements for homeschooling in Virginia is one key to successful homeschooling. Below is a summary of the homeschool laws in the state of Virginia. You can find additional information on Home School Legal Defense Association's (HSLDA) website as well: Virginia HSLDA Reference
Homeschool Options in Virginia
Homeschooling under the home instruction option.
Homeschooling with a religious exemption.
Homeschooling with a certified tutor.
Homeschooling under the private school option.
Virginia State Law Homeschool Summary
Homeschooling under the home instruction option.
Ensure that you possess one of four home instructor qualifications:
High school diploma or higher degree
Current Virginia teacher's license,
Provide your child with a curriculum or program of study as part of your home instruction program
Offer evidence that you are able to provide your child an adequate education
File annual notice with your school superintendent that you intend to provide home instruction to your child and indicate your home instructor qualification. With the notice, you need to provide a curriculum description for each child. This needs to be done every year by August 15. You do not need the superintendent's approval to start homeschooling—you just need to file your notice.
Provide an annual evaluation by August 1 to your superintendent showing that your child has achieved an adequate level of educational growth and progress. (This does not apply if your child was 5 or younger on September 30 at the start of the school year.)
There are four types of evaluations you can submit:
Results of any nationally normed standardized achievement test showing the child attained "a composite score in or above the fourth stanine" (i.e., 23rd percentile)—for example, an ACT, SAT, or PSAT score
An evaluation letter from a person licensed to teach in any state, or a person with a master's degree or higher in an academic discipline, who knows about the child's academic progress, stating that the child is achieving an adequate level of educational growth and progress
A report card or transcript from a community college or college, college distance learning program, or home-education correspondence school
Another type of "evaluation or assessment which the division superintendent determines to indicate that the child is achieving an adequate level of educational growth and progress."(If you plan to submit this type of assessment, you should discuss this with the school system early in the school year.)
Homeschooling with a religious exemption.
Under Virginia law, your school board must excuse your child from school if the child, "together with his parents, by reason of bona fide religious training or belief is conscientiously opposed to attendance at school." To homeschool under this option, you must follow these requirements:
Send a religious exemption application letter to your school board, in which you:

State up front that you are asking the school board to excuse your child based on Virginia's religious exemption statute
Explain how your beliefs lead you to the conviction that putting your child in public school would be wrong in the eyes of God
State that you are training your child in the same beliefs that you hold
According to the HSLDA, your application letter should not discuss philosophical, moral, political, or social issues, because the law says that those cannot be grounds for receiving an exemption. Mail your application letter to your school board as soon as possible, and keep a copy of the application letter for your records. The school board may ask you to forward letters from people who will confirm that you are sincere in your beliefs and may also ask for a letter from a pastor, priest, etc., to confirm that your beliefs are of a religious nature.

Obtain a reply to your religious exemption letter. As long as you have your application letter on file, you can proceed to homeschool with reasonable confidence—even though technically your child is not excused until the board acts on your letter. Once your child is excused, he or she does not need to attend public school (or follow the requirements for any of the other homeschool options).
Exempt any additional children. Depending on how your exemption letter was worded, additional children may or may not be exempted.
If needed, reapply next year.
Homeschooling with a certified tutor.
A person with a current Virginia teacher license can ask the school superintendent to approve them as a tutor. Once approved, the person can tutor any children they want—including their own. If a child is being taught under such a tutor, the child is in compliance with compulsory attendance. When you ask to be approved as a tutor, you should not list the children you plan to tutor. It is not required and not relevant. Do not mention homeschooling or home instruction, as this will only cause confusion that could take much effort to straighten out.
Homeschooling under the private school option.
Virginia law allows private school students to attend their school without physically being present at the school if the student's attendance is for the same number of hours per day, for the same number of days per year, and during the same period of the year as public schools. If a private school student receives instruction while at home, it will resemble homeschooling in many ways.
Virginia State Education Resources
Here you'll find websites for any questions you may have about education in the state of Virginia.
Virginia Homeschooling Support Groups
Whether you already homeschool in Virginia or are looking to do so, these resources are quite useful if you're searching for support, co-ops, or answers to questions about homeschooling in your state.
Top Virginia Homeschooling Field Trip Ideas
One of the many benefits of homeschooling is the flexibility to explore! Here are some ideas for amazing–and educational–field trips around the great state of Virginia!
Alexandria Archaeology Museum: Arlington, VA
Alexandria Black History Museum: Arlington, VA
Amazement Square – The Rightmire Children's Museum: Lynchburg, VA
The American Civil War Center at Historic Tredegar: Richmond, VA
Appomattox Court House National Historical Park: Appomattox, VA
Arlington Historical Society Museum: Arlington, VA
Arlington House – The Robert E. Lee Memorial: Arlington, VA
Arlington National Cemetery: Arlington, VA
Army Women's Museum: Fort Lee, VA
Art Museum of Western Virginia: Roanoke, VA
Barrier Islands Center: Machipongo, VA
Battleship Wisconsin: Norfolk, VA
Bear Path Acres Zoo & Animal Education: Franklin, VA
Black History Museum & Cultural Center: Richmond, VA
The Chesapeake Bay Center: Virginia Beach, VA
Chesapeake Planetarium: Chesapeake, VA
Children's Museum of Richmond: Richmond, VA
Children's Museum of Virginia: Portsmouth, VA
Children's Science Center Lab: Fairfax, VA
Chincoteague Bay Field Station: Wallops Island, VA
Civil War Life – The Soldiers' Museum: Fredericksburg, VA
Colonial National Historical Park: Williamsburg, VA
Cousteau Society: Hampton, VA
Danville Science Center: Danville, VA
Dinosaur Land: White Post, VA
Drug Enforcement Administration: Arlington, VA
Fort Harrison: Richmond, VA
Fort Ward Museum & Historical Site: Alexandria, VA
Fredericksburg & Spotsylvania Military Park: Fredericksburg, VA
Fredericksburg Area Museum: Fredericksburg, VA
The Freedom Museum: Manassas, VA
Frying Pan Farm Park/Kidwell Farm: Herndon, VA
George Washington Birthplace National Monument: Washington's Birthplace, VA
George Washington Masonic Museum: Fredericksburg, VA
George Washington's Mount Vernon: Mount Vernon, VA
George Washington's Office Museum: Winchester, VA
Great Falls Park: McLean, VA
Hampton History Museum: Hampton, VA
Hampton University Museum: Hampton, VA
Harrison Museum of African American Culture: Roanoke, VA
Harrisonburg Children's Museum: Harrisonburg, VA
Hidden Oaks Nature Center: Annandale, VA
Historic Jamestowne: Jamestown, VA
History Museum of Western Virginia: Roanoke, VA
Huntley Meadows Park: Alexandria, VA
Jamestown Settlement: Williamsburg, VA
John Marshall House: Richmond, VA
Leesburg Animal Park: Leesburg, VA
Legacy Museum of African-American History: Lynchburg, VA
Library of Virginia: Richmond, VA
Luray Zoo & Reptile Center: Luray, VA
The Lyceum, Alexandria's History Museum: Alexandria, VA
The MacArthur Memorial: Norfolk, VA
Manassas National Battlefield Park: Manassas, VA
The Mariners' Museum: Newport News, VA
Metro Richmond Zoo: Moseley, VA
Mill Mountain Zoo: Roanoke, VA
Monticello – The Home of Thomas Jefferson: Charlottesville, VA
Montpelier – The Home of James Madison: Montpelier Station, VA
Museum and White House of the Confederacy: Richmond, VA
Museum of the Middle Appalachians: Saltville, VA
Museum of the Shenandoah Valley: Winchester, VA
Museums of Colonial Williamsburg: Williamsburg, VA
NASA Wallops Flight Facility Visitor Center: Wallops Island, VA
National Air and Space Museum – Steven F. Uvdar-Hazy Center: Chantilly, VA
National Museum of the United States Marine Corps: Triangle, VA
Natural Bridge Zoo: Natural Bridge, VA
Nauticus, The National Maritime Center: Norfolk, VA
Old Court House Civil War Museum: Winchester, VA
Rust Nature Sanctuary: Leesburg, VA
Science Museum of Virginia: Richmond, VA
Science Museum of West Virginia: Roanoke, VA
SeaQuest Lynchburg: Lynchburg, VA
Shenandoah Caverns: Shenandoah Caverns, VA
Smithsonian Institution Naturalist Center: Leesburg, VA
Stonewall Jackson House: Lexington, VA
Stratford Hall Plantation – The Birthplace of Robert E. Lee: Stratford, VA
Toy Museum at Natural Bridge: Natural Bridge, VA
U.S. Patent and Trademark Office Museum: Alexandria, VA
University of Virginia – For Kids and Families: Charlottesville, VA
Virginia Air and Space Center: Hampton, VA
Virginia Aquarium & Marine Science Center: Virginia Beach, VA
Virginia Discovery Museum: Charlottesville, VA
Virginia Historical Society: Richmond, VA
Virginia Holocaust Museum: Richmond, VA
Virginia Institute of Marine Science: Gloucester Point, VA
Virginia Living Museum: Newport News, VA
Virginia Museum of Natural History: Martinsville, VA
Virginia Safari Park: Natural Park, VA
Virginia War Memorial: Richmond, VA
Virginia Zoological Park: Norfolk, VA
Virginia's Explore Park: Roanoke, VA