Homeschooling Laws, Information, and Resources for Missouri
If you're living in Missouri and are looking into homeschooling, you're in the right place! This page provides the resources and information you need to determine whether homeschooling in the Show-Me State is right for you.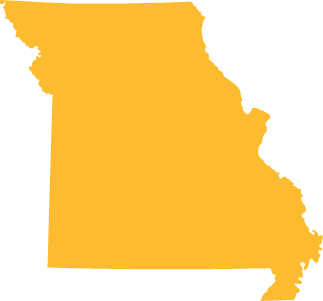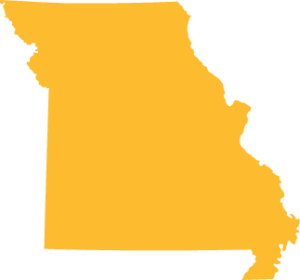 Summary of Missouri Homeschool Laws
Knowing the requirements for homeschooling in Missouri is one key to successful homeschooling. Below is a summary of the homeschool laws in the state of Missouri. You can find additional information on Home School Legal Defense Association's (HSLDA) website as well: Missouri HSLDA Reference
Homeschool Options in Missouri
Under Missouri law, a homeschool is a school that:
Has the primary purpose of providing private or religious-based instruction.
Enrolls pupils between the ages of 7 and 16 years. (No more than four students can be unrelated.)
Does not charge or receive tuition, fees, or other costs.
To homeschool under this statute, you'll need to follow the requirements listed below.
Missouri State Law Homeschool Summary
Teach the required subjects for the required period of time, which is at least 1,000 hours of instruction for each school term. Of those 1,000 hours, 600 hundred of those hours must be dedicated to one or more of the following subjects:
Reading
Math
Social studies
Language arts
Science
These subjects must be taught to the child's age and ability. Of those 600 hours, among the core subjects, 400 must occur at the "regular" homeschool location, which is not defined in law.
Maintain records for all children under age 16, including:
A plan book, diary, or other record indicating subjects taught and educational activities (A daily log of hours of instruction is probably the best way to go about this requirement.)
Samples of your child's work.
Academic evaluations
You may also maintain "other written, credible evidence" that is equivalent to the three types of records listed above. It's a good idea to always have at least two full years' worth of records on hand at any given time for your child's elementary and middle school years, and all four years for your high school student.
Missouri State Education Resources
Here you'll find websites for any questions you may have about education in the state of Missouri.
Missouri Homeschooling Support Groups
Whether you already homeschool in Minnesota or are looking to do so, these resources are quite useful if you're searching for support, co-ops, or answers to questions about homeschooling in your state.
Top Missouri Homeschooling Field Trip Ideas
One of the many benefits of homeschooling is the flexibility to explore! Here are some ideas for amazing–and educational–field trips around the great state of Missouri!
American Jazz Museum: Kansas City, MO
Anita B. Gorman Discovery Center: Kansas City, MO
The Beanstalk Children's Garden: Kansas City, MO
Bootheel Youth Museum: Malden, MO
Burr Oak Woods Conservation Nature Center: Blue Springs, MO
The Butterfly House: St. Louis, MO
Cape Girardeau Conservation Nature Center: Cape Girardeau, MO
The Children's Peace Pavilion: Independence, MO
Churchill Memorial and Museum: Fulton, MO
City Museum: St. Louis, MO
Daniel Boone Home & Boonesfield Village: Defiance, MO
Dickerson Park Zoo: Springfield, MO
DinoSpace Adventure: Camdenton, MO
Discovery Center of Springfield: Springfield, MO
The Endangered Wolf Center: Eureka, MO
Eugene Field House and Toy Museum: St. Louis, MO
Fantastic Caverns: Springfield, MO
Fort Osage National Historic Landmark and Education Center: Sibley, MO
Harry S. Truman Library and Museum: Independence, MO
Harry S. Truman Birthplace State Historic Site: Lamar, MO
Holocaust Museum and Learning Center: St. Louis, MO
Jefferson National Expansion Memorial: St. Louis, MO
Jesse James Home: St. Joseph, MO
Kansas City Museum: Kansas City, MO
Kansas City Zoo: Kansas City, MO
Kemper Outdoor Education Center: Blue Springs, MO
Lakeside Nature Center: Kansas City, MO
Laura Ingalls Wilder Home and Museum: Mansfield, MO
The Magic House St. Louis Children's Museum: St. Louis, MO
Mark Twain's Boyhood Home and Museum: Hannibal, MO
Mastodon State Park: Imperial, MO
Missouri History Museum: St. Louis, MO
Museum of Art and Archaeology: Columbia, MO
Museum of Transportation: St. Louis, MO
National Archives at Kansas City: Kansas City, MO
National World War I Museum: Kansas City, MO
Pioneer Ridge Science Education Center: Independence, MO
Pony Express National Museum: St. Joseph, MO
Runge Conservation Nature Center: Jefferson City, MO
St. Louis Science Center: St. Louis, MO
St. Louis Zoo: St. Louis, MO
Science City at Union Station: Kansas City, MO
Springfield Conservation Center: Springfield, MO
Wildlife Rescue Center: Ballwin, MO
Wonders of Wildlife: Springfield, MO
The YouZeum: Columbia, MO