Homeschooling Laws, Information, and Resources for New Jersey
If you're living in New Jersey and are looking into homeschooling, you're in the right place! This page provides the resources and information you need to determine whether homeschooling in the Garden State is right for you.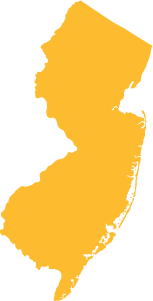 Summary of New Jersey Homeschool Laws
Knowing the requirements for homeschooling in New Jersey is one key to successful homeschooling. Below is a summary of the homeschool laws in the state of New Jersey. You can find additional information on Home School Legal Defense Association's (HSLDA) website as well: New Jersey HSLDA Reference
Homeschool Options in New Jersey
To homeschool in New Jersey, there are no real requirements. Under New Jersey law, you must give your child an education that is academically "equivalent" to what he or she would receive at school–which is not to say "identical."If parents make a good-faith effort to give their child an education that is appropriate for the child's age and covers the major subjects, the state's courts have not ordered them to stop homeschooling.
New Jersey State Law Homeschool Summary
The only thing New Jersey homeschooling parents need to do is ensure that their children are studying relevant subjects, similar to what public schools offer. For high school, these might include:
Language arts (4 years)
Math (3 years)
Science (3 years)
World history (1 year)
Civics and/or U.S. and New Jersey history (2 years)
Health/safety/physical education (2.5 hours per week for 4 years)
Financial/economic or business/entrepreneurial (1 semester)
Visual or performing arts (1 year)
Foreign language (1 year, or show proficiency)
Career/technical/vocational (1 year)
Technological literacy, civics, economics, geography, and "global content" (not as separate subjects, but "integrated" throughout)
New Jersey State Education Resources
Here you'll find websites for any questions you may have about education in the state of New Jersey.
New Jersey Homeschooling Support Groups
Whether you already homeschool in New Jersey or are looking to do so, these resources are quite useful if you're searching for support, co-ops, or answers to questions about homeschooling in your state.
Top New Jersey Homeschooling Field Trip Ideas
One of the many benefits of homeschooling is the flexibility to explore! Here are some ideas for amazing–and educational–field trips around the great state of New Jersey!
Adventure Aquarium: Camden, NJ
Atlantic City Aquarium/Historic Gardner's Basin: Atlantic City, NJ
Aviation Hall of Fame and Museum of NJ: Teterboro, NJ
Bergen County Zoological Park: Paramus, NJ
Cape May County Park Zoo: Cape May Court House, NJ
Cape May Lighthouse: Cape May, NJ
Cohanzick Zoo: Bridgeton, NJ
Community Children's Museum: Dover, NJ
Community Theatre at Mayo Center for the Performing Arts: Morristown, NJ
Cumberland County Prehistoric Museum: Greenwich, NJ
Edison National Historic Site: West Orange, NJ
Garden State Discovery Museum: Cherry Hill, NJ
Great Swamp Outdoor Educational Center: Chatham, NJ
Howell Living History Farm: Lambertville, NJ
Information Age Learning Center: Wall, NJ
Insectropolis – The Bugseum of New Jersey: Toms River, NJ
Jenkinson's Aquarium: Point Pleasant Beach, NJ
Jersey City Museum: Jersey City, NJ
Jersey Explorer Children's Museum: East Orange, NJ
The Junior Newark Museum: Newark, NJ
Lakota Wolf Preserve: Columbia, NJ
Liberty Hall Museum: Union, NJ
Liberty Science Center: Jersey City, NJ
Lucy the Elephant: Margate City, NJ
McFaul Environmental Center: Wyckoff, NJ
Morristown National Historical Park: Morristown, NJ
New Jersey Children's Museum: Paramus, NJ
New Jersey State Museum: Trenton, NJ
Opera New Jersey: Princeton, NJ
Paws Farm Nature Center: Mt. Laurel, NJ
Princeton Battlefield State Park: Princeton, NJ
State Theater New Jersey: New Brunswick, NJ
Storybook Land: Egg Harbor Township, NJ
Studio Players: Montclair, NJ
Turtle Back Zoo: West Orange, NJ
The Wetlands Institute: Stone Harbor, NJ
Woodford Cedar Run Wildlife Refuge: Medford, NJ