Homeschooling Laws, Information, and Resources for Connecticut
If you're living in Connecticut and are looking into homeschooling, you're in the right place! This page provides the resources and information you need to determine whether homeschooling in the Constitution State is right for you.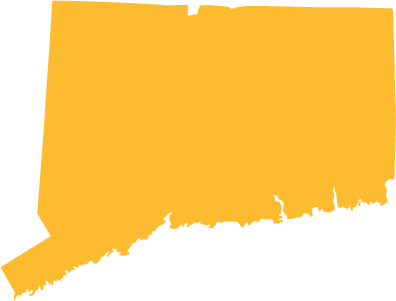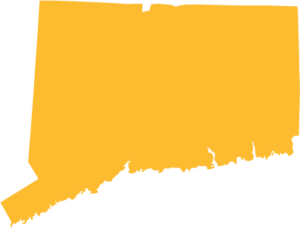 Summary of Connecticut Homeschool Laws
Knowing the Connecticut homeschooling requirements is one key to successful homeschooling. Below is a summary of the Connecticut homeschool laws. You can find additional information on Home School Legal Defense Association's (HSLDA) website as well: Connecticut HSLDA Reference
Connecticut Homeschooling Options
There is really only one homeschooling option for families in Connecticut–fortunately it allows homeschooling families to teach their children however they see fit, as long as they ensure their children receive instruction in the following required subjects:
Reading, writing, spelling, and English grammar
Geography
Math
U.S. history and citizenship, including a study of town, state, and federal governments
Connecticut State Law Homeschool Summary
As previously mentioned, homeschooling in Connecticut tends to be quite liberal. Parents are not required by Connecticut homeschool laws to contact any government officials prior to homeschooling, nor are they required to administer standardized tests. As stated above, the only requirement is that parents teach their children the mandatory subjects.
Despite no laws requiring government notice or contact, the state may choose to conduct an annual portfolio review meeting to ensure everything is up to standard; however, many schools do not request one, and it is not necessary for parents to contact the school district to initiate one.
Connecticut State Education Resources
Here you'll find websites for any questions you may have about education in the state of Connecticut.
Connecticut Homeschooling Support Groups
Whether you're already homeschooling in Connecticut or are looking to do so, these resources are quite useful if you're searching for support, co-ops, or answers to questions about homeschooling in your state.
Top Connecticut Homeschooling Field Trip Ideas
One of the many benefits of homeschooling in Connecticut is the flexibility to explore! Here are some ideas for amazing–and educational–field trips around the great state of Connecticut!
Ansonia Nature Center: Ansonia, CT
Beardsley Zoo: Bridgeport, CT
The Children's Museum: West Hartford, CT
Children's Museum of Southeastern Connecticut: Niantic, CT
Connecticut Children's Museum: New Haven, CT
Connecticut Historical Society: Hartford, CT
Connecticut Science Center: Hartford, CT
The Dinosaur Place: Oakdale, CT
Dinosaur State Park: Rocky Hill, CT
Discovery Museum and Planetarium: Bridgeport, CT
Earthplace: The Nature Discovery Center: Westport, CT
Harriet Beecher Stowe Center: Hartford, CT
Imagine Nation Children's Museum: Bristol, CT
Kidcity Children's Museum: Middletown, CT
Lutz Children's Museum: Manchester, CT
Maritime Aquarium: Norwalk, CT
Mark Twain House and Museum: Hartford, CT
Mashantucket Pequot Museum and Research Center: Mashantucket, CT
Mother Earth Gallery and Mining Co.: Brookfield, CT
Mystic Aquarium and Institute for Exploration: Mystic, CT
Mystic Seaport: The Museum of America and the Sea: Mystic, CT
Nathan Hale Homestead: Coventry, CT
New Britain Youth Museums: New Britain, CT
SoundWaters: Stamford, CT
The Stamford Museum and Nature Center: Stamford, CT
Yale Peabody Museum of Natural History: New Haven, CT