Homeschooling Laws, Information, and Resources for Texas
If you're living in Texas and are looking into homeschooling, you're in the right place! This page provides the resources and information you need to determine whether homeschooling in the Lone Star State is right for you.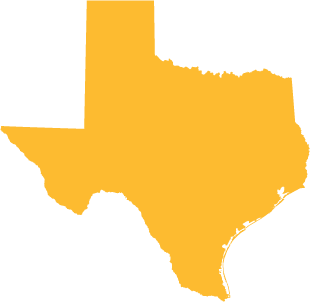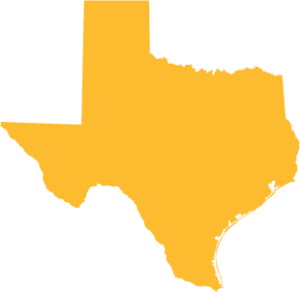 Summary of Texas Homeschool Laws
Knowing Texas homeschooling requirements is one key to successful homeschooling. Below is a summary of the homeschool laws in the state of Texas. You can find additional information on Home School Legal Defense Association's (HSLDA) website as well: Texas HSLDA Reference
Homeschool Options in Texas
To homeschool in Texas, just follow the steps below.
Texas Guidelines for Homeschooling
1. Teach the required subjects, which include:
Math
Reading
Spelling and grammar
A course in good citizenship
Although science and history are not required by state law, any college your student applies to will require them for admittance, so be sure to include those as well.
Use a written curriculum (online programs meet this requirement) and operate your homeschool in a "bona fide" manner.
Texas State Education Resources
Here you'll find websites for any questions you may have about education in the state of Texas.
Texas Homeschooling Support Groups
Whether you already homeschool in Texas or are looking to do so, these resources are quite useful if you're searching for support, co-ops, or answers to questions about Texas homeschooling requirements.
Top Texas Homeschooling Field Trip Ideas
One of the many benefits of homeschooling is the flexibility to explore! Here are some ideas for amazing–and educational–field trips around the great state of Texas!
Abilene Zoological Gardens: Abilene, TX
The Alamo: San Antonio, TX
American Freedom Museum: Bullard, TX
American Museum of Agriculture: Lubbock, TX
Art Museum of South Texas: Corpus Christi, TX
Art Museum of Southeast Texas: Beaumont, TX
Austin Children's Museum: Austin, TX
Austin Museum of Art: Austin, TX
Austin Nature & Science Center: Austin, TX
Battle for Texas – The Experience: San Antonio, TX
Bayou Wildlife Park: Alvin, TX
Bob Bullock Texas State History Museum: Austin, TX
Bob Jones Nature Center: Southlake, TX
Brazos Museum of Natural History: Bryan, TX
The Bryan Museum: Galveston, TX
Cameron Park Zoo: Waco, TX
Children's Discovery Museum: Victoria, TX
Children's Museum of Brownsville: Brownsville, TX
Children's Museum of Houston: Houston, TX
Children's Museum of the Brazos Valley: Bryan, TX
Cook Arts, Science & Technology Center: Corsicana, TX
Corpus Christi Museum of Science and History: Corpus Christi, TX
Dallas Children's Museum/Museum of Nature and Science: Dallas, TX
Dallas Heritage Village: Dallas, TX
Dallas Historical Society – Hall of State: Dallas, TX
Dallas Museum of Art: Dallas, TX
Dallas World Aquarium: Dallas, TX
Dinosaur Valley State Park/Dinosaur World: Glen Rose, TX
Discovery Place Children's Museum: Texarkana, TX
Discovery Center: Abilene, TX
The Discovery Science Place: Tyler, TX
Don Harrington Discovery Center: Amarillo, TX
El Paso Exploreum: El Paso, TX
El Paso Museum of Archaeology: El Paso, TX
El Paso Museum of History: El Paso, TX
Ellen Trout Zoo: Lufkin, TX
The Exotic Resort Zoo: Johnson City, TX
Fort Bend Children's Discovery Center: Sugar Land, TX
Fort Worth Museum of Science and History: Fort Worth, TX
Fort Worth Nature Center and Refuge: Fort Worth, TX
Fort Worth Zoo: Fort Worth, TX
Fossil Rim Wildlife Center: Glen Rose, TX
Frank Buck Zoo: Gainesville, TX
Franklin Drive Thru Safari: Franklin, TX
Gator Country: Beaumont, TX
George Bush Presidential Library and Museum: College Station, TX
George Washington Carver Museum & Cultural Center: Austin, TX
Gladys Porter Zoo: Brownsville, TX
Guadalupe Mountains National Park: Salt Flat, TX
The Health Museum: Houston, TX
Holocaust Memorial Museum of San Antonio: San Antonio, TX
Holocaust Museum Houston: Houston, TX
Houston Arboretum & Nature Center: Houston, TX
Houston Museum of Natural Science: Houston, TX
Houston's Downtown Aquarium: Houston, TX
Imaginarium of South Texas: Laredo, TX
Inner Space Cavern: Georgetown, TX
Institute of Texan Cultures: San Antonio, TX
Johnson Space Center: Houston, TX
Lyndon B. Johnson National Historic Park: Johnson City, TX
Lyndon Baines Johnson Library & Museum: Austin, TX
Mayborn Planetarium & Space Theater: Killeen, TX
Mineral Wells Fossil Park: Mineral Wells, TX
Museum of Fine Arts: Houston, TX
National Cowboys of Color Museum & Hall of Fame: Fort Worth, TX
National Cowgirl Museum and Hall of Fame: Fort Worth, TX
National Videogame Museum: Frisco, TX
Natural Bridge Wildlife Ranch: San Antonio, TX
Nature Discovery Center: Bellaire, TX
Navarro Cook Center Planetarium: Corsicana, TX
NOAA Sea Turtle Hatchery: Galveston, TX
Northeast Texas Children's Museum: Commerce, TX
Old Macdonald's Farm: Humble, TX
Panhandle-Plains Historical Museum: Canyon, TX
Perot Museum of Nature and Science: Dallas, TX
Petco – Fur, Fins & Feathers: Corpus Christi, TX
Pioneer Farms: Austin, TX
Planetarium at UT Arlington: Arlington, TX
Republic of Texas Museum: Austin, TX
Sam Houston House Museum: Bonham, TX
San Antonio Museum of Art: San Antonio, TX
San Antonio Zoo: San Antonio, TX
Sci-Tech Discovery Center: Plano, TX
Science Spectrum: Lubbock, TX
SeaQuest Fort Worth: Fort Worth, TX
SeaWorld San Antonio: San Antonio, TX
South Padre Island Birding and Nature Center: South Padre Island, TX
Texas Capitol: Austin, TX
Texas Civil War Museum: Fort Worth, TX
Texas Discovery Gardens: Dallas, TX
Texas State Aquarium: Corpus Christi, TX
The Texas Zoo: Victoria, TX
Tiger Creek Wildlife Refuge: Tyler, TX
The Woodlands Children's Museum: The Woodlands, TX
Young Chef's Academy: Katy, TX