Homeschooling Laws, Information, and Resources for Washington
If you're living in Washington and are looking into homeschooling, you're in the right place! This page provides the resources and information you need to determine whether homeschooling in the Evergreen State is right for you.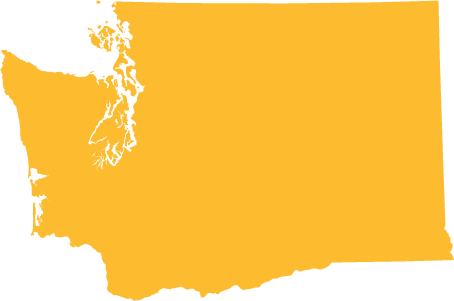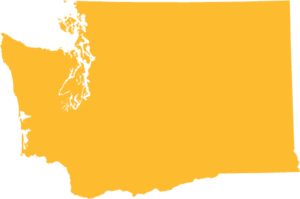 Summary of Washington Homeschool Laws
Knowing the requirements for homeschooling in Washington is one key to successful homeschooling. Below is a summary of the homeschool laws in the state of Washington. You can find additional information on Home School Legal Defense Association's (HSLDA) website as well: Washington HSLDA Reference
Homeschool Options in Washington
Homeschooling under the homeschool statute.
Homeschooling with a private or non-denominational school.
Washington State Law Homeschool Summary
Homeschooling under Washington's homeschool statute.
Meet the teacher qualifications by either:
Instructing only your child and being supervised by a certificated person (i.e., the certificated person and the parent together plan the educational objectives; the certificated person has a minimum average of one contact hour per week with the child; and the certificated person evaluates the child's progress)
Instructing only your child and having either 45 college quarter credits or the equivalent in semester credits (approximately 30 semester credits, since one quarter credit equals two-thirds of a semester credit)
Instructing only your child and having completed a course in home-based education at a post-secondary institution or a vocational-technical institute
Instructing only your child and being "deemed sufficiently qualified to provide home-based instruction by the superintendent of the local school district"
File an annual signed declaration of intent to homeschool with the local superintendent or with the superintendent of a nonresident district that accepts the homeschool student as a transfer student by September 15 or within two weeks of the beginning of any public school quarter, trimester, or semester. The declaration must include the name and age of your child, specify whether a certificated person will be supervising the instruction, and be written in a format prescribed by the superintendent of public instruction.
Teach for the required number of days, which is 180 days per year or an average of 1,000 hours per year.
Teach the required subjects, which include:
Occupational education
Science
Math
Language
Social studies
History
Health
Reading
Writing
Spelling
Development of an appreciation of art and music
Conduct an annual assessment. You have two options for the required annual assessments. The results do not need to be submitted to the public schools but must be retained as part of your child's permanent school record. The assessment options are:
Standardized test approved by the state board administered annually to your child by a "qualified" person (i.e., anyone qualified by the test publisher to administer the test)
Evaluation by a certificated person
Homeschooling with a private or non-denominational school.
Enroll as an extension program of an approved private school. Approved private schools are permitted to allow families to operate their homeschools as extension programs of the school. You will need to locate an approved private school that allows extension programs and enroll your child in that school. The best way to determine if a school accepts extension students is to visit the school's website or contact the school directly.
Comply with the private school's requirements for its extension programs.
Washington State Education Resources
Here you'll find websites for any questions you may have about education in the state of Washington:
Washington Homeschooling Support Groups
Whether you already homeschool in Washington or are looking to do so, these resources are quite useful if you're searching for support, co-ops, or answers to questions about homeschooling in your state.
Top Washington Homeschooling Field Trip Ideas
One of the many benefits of homeschooling is the flexibility to explore! Here are some ideas for amazing–and educational–field trips around the great state of Washington!
Aberdeen Museum of History: Aberdeen, WA
The American Museum of Radio and Electricity: Bellingham, WA
Asia Pacific Cultural Center: Tacoma, WA
Aurora Valentinetti Puppet Museum & Evergreen Children's Theater: Bremerton, WA
Bainbridge Island Historical Society and Museum: Bainbridge Island, WA
Bellevue Arts Museum: Bellevue, WA
Burke Museum of Natural History and Culture: Seattle, WA
Cat Tales Zoological Park: Mead, WA
Children's Museum of Skagit County: Mount Vernon, WA
Children's Museum of Tacoma: Tacoma, WA
Children's Museum of Walla Walla: Walla Walla, WA
CoCA Center on Contemporary Art: Seattle, WA
Columbia River Exhibition of History, Science & Technology: Richland, WA
Cougar Mountain Zoological Park: Issaquah, WA
Franklin County Historical Society & Museum: Pasco, WA
Frye Art Museum: Seattle, WA
Gates Foundation Visitor Center: Seattle, WA
The Hands-On Children's Museum: Olympia, WA
Imagine Children's Museum: Everett, WA
IslandWood: Bainbridge Island, WA
Jacobsen Observatory: Seattle, WA
KidiMu: Bainbridge Island, WA
KidsQuest Children's Museum: Bellevue, WA
Klondike Gold Rush National Historical Park: Seattle, WA
Lasting Legacy Natural History Wildlife Museum: Ritzville, WA
Microsoft Museum: Redmond, WA
Mount Rainier National Park: Ashford, WA
Museum of Flight: Seattle, WA
Museum of History and Industry: Seattle, WA
Naval Memorial Museum of the Pacific: Bremerton, WA
Naval Undersea Museum: Keyport, WA
Nisqually National Wildlife Refuge: Olympia, WA
Northwest African American Museum: Seattle, WA
Northwest Museum of Arts and Culture (MAC): Spokane, WA
Northwest Trek Wildlife Park: Eatonville, WA
Pacific Science Center: Seattle, WA
Palouse Discovery Science Center: Pullman, WA
Point Defiance Zoo & Aquarium: Tacoma, WA
Port Townsend Marine Science Center: Port Townsend, WA
Poulsbo Marine Science Center: Poulsbo, WA
Puget Sound Navy Museum: Bremerton, WA
Seattle Aquarium: Seattle, WA
Seattle Art Museum Downtown: Seattle, WA
Seattle Asian Art Museum: Seattle, WA
Spokane Valley Heritage Center: Spokane Valley, WA
State Capitol Museum and Outreach Center: Olympia, WA
Three Rivers Children's Museum: Pasco, WA
The Washington Serpentarium: Monroe, WA
Washington State History Museum: Tacoma, WA
Water Resources Education Center: Vancouver, WA
Whatcom Museum Family Interactive Gallery: Bellingham, WA
Woodland Park Zoo: Seattle, WA