Homeschooling Laws, Information, and Resources for Mississippi
If you're living in Mississippi and are looking into homeschooling, you're in the right place! This page provides the resources and information you need to determine whether homeschooling in the Magnolia State is right for you.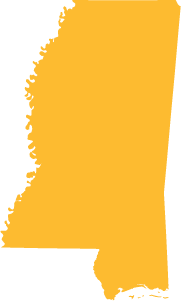 Summary of Mississippi Homeschool Laws
Knowing the requirements for homeschooling in Mississippi is one key to successful homeschooling. Below is a summary of the homeschool laws in the state of Mississippi. You can find additional information on Home School Legal Defense Association's (HSLDA) website as well: Mississippi HSLDA Reference
Homeschool Options in Mississippi
Mississippi law refers to homeschools as home study programs. To operate a home study program in Mississippi, you must follow the steps listed below.
Mississippi State Law Homeschool Summary
File an annual certificate of enrollment on or before September 15, which includes:
Your and your child's names, address, and telephone number
Your child's date of birth
A "simple description" of the type of education your child is receiving
Contact the school attendance officer at the public school district where your child lives to request a certificate of enrollment form, then submit the completed certificate of enrollment to the attendance officer after first saving a copy for your records. You may begin homeschooling midyear, but be sure to file the certificate of enrollment at that time. The certificate of enrollment must be submitted by the child's parent, a court-appointed guardian, or a person other than a parent or legal guardian who has present care or custody of the child.
There are no teacher qualifications, standardized testing requirements, or required subjects or days of instruction for homeschools in Mississippi. You may choose the subjects that you will teach in your home instruction program. Although public schools are required to be in session for 180 days every school year, this requirement does not apply to nonpublic schools, including home instruction programs.
Mississippi State Education Resources
Here you'll find websites for any questions you may have about education in the state of Mississippi.
Mississippi Homeschooling Support Groups
Whether you already homeschool in Mississippi or are looking to do so, these resources are quite useful if you're searching for support, co-ops, or answers to questions about homeschooling in your state.
Top Mississippi Homeschooling Field Trip Ideas
One of the many benefits of homeschooling is the flexibility to explore! Here are some ideas for amazing–and educational–field trips around the great state of Mississippi!
Agriculture and Forestry Museum: Jackson, MS
Beauvoir House and Jefferson Davis Home and Presidential Library: Biloxi, MS
Biedenharn Coca-Cola Museum: Vicksburg, MS
Birthplace of Kermit the Frog Exhibit: Leland, MS
Black History Museum of Corinth: Corinth, MS
Crossroads Museum: Corinth, MS
Elvis Presley Birthplace & Museum: Tupelo, MS
Eudora Welty House: Jackson, MS
Gulf Islands National Seashore: Ocean Springs, MS
Hattiesburg Zoo: Hattiesburg, MS
Ida B. Wells Barnett Museum: Holly Springs, MS
Institute for Marine Mammal Studies: Gulfsport, MS
Jackson Zoological Park: Jackson, MS
Lynn Meadows Discovery Center: Gulfsport, MS
Mississippi Children's Museum: Jackson, MS
Mississippi Museum of Natural Science: Jackson, MS
Natchez National Historical Park: Natchez, MS
Russell C. Davis Planetarium: Jackson, MS
Stennis Space Center: Stennis Space Center, MS
Tupelo Buffalo Park and Zoo: Tupelo, MS
Vicksburg National Military Park: Vicksburg, MS